Step into a world of rhythm and harmony this December at our one-of-a-kind AISL Outdoor Winter Camp, a vibrant melting pot of music, culture, and individual talent. This is an extraordinary opportunity for all aspiring musicians to learn from renowned choral vertuosi, explore a symphony of genres and have a  spotlight that allows their unique talents to shine.
Regular price
HK$18,000.00
Regular price
Sale price
HK$18,000.00
Unit price
per
Sale
Sold out
Address

Northwest Corner Tinghai Road,
No.3 Qianwan Road, Nanshan District, Shenzhen City, China
Fees include

All expenses, such as food, boarding, and field trips (as applicable) are included as part of the enrolment fee except laundry services which will not be available onsite.

All associated costs due to visa application as well as transportation costs to/from the campsite are to be borne by the parents/guardians.
Share
View full details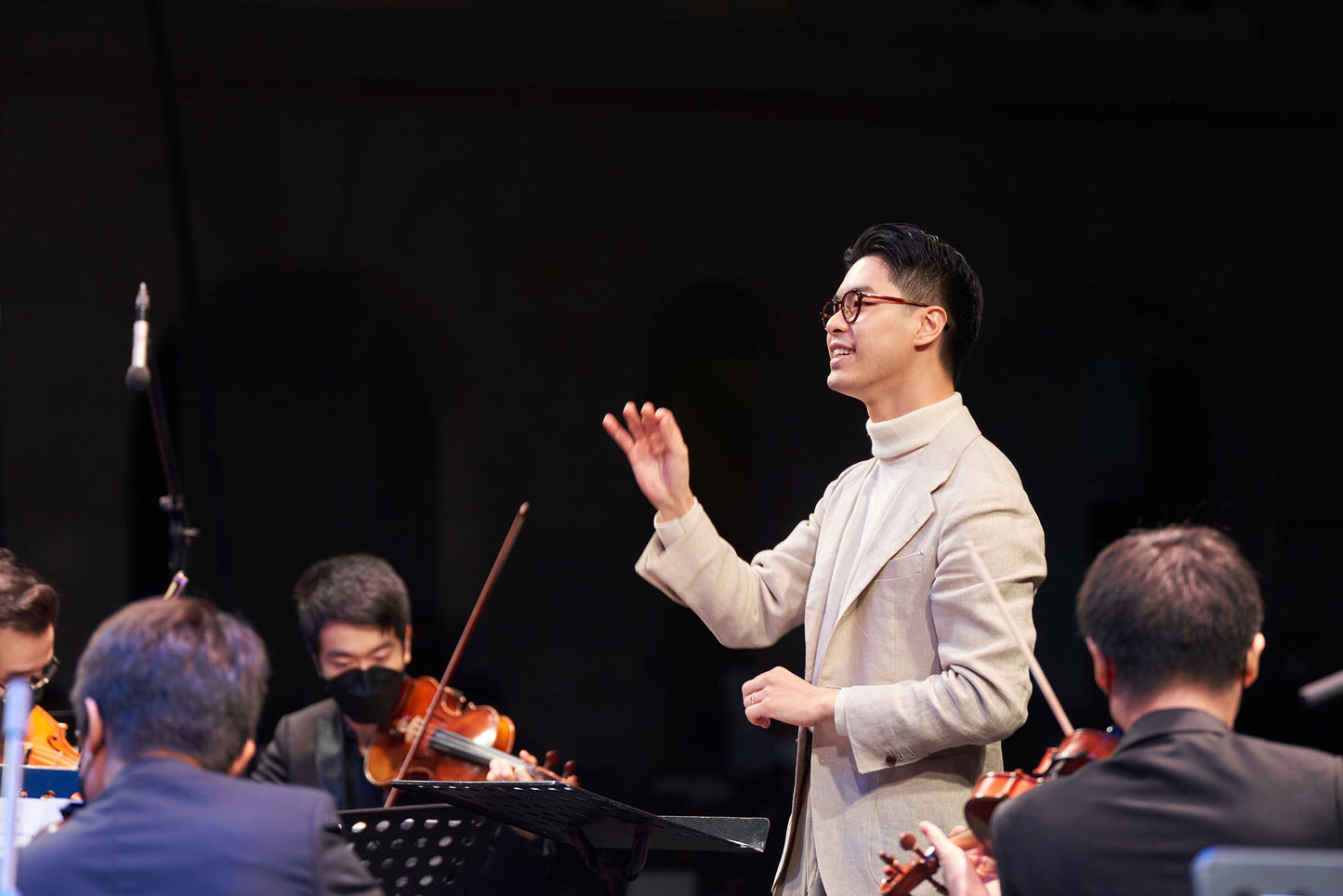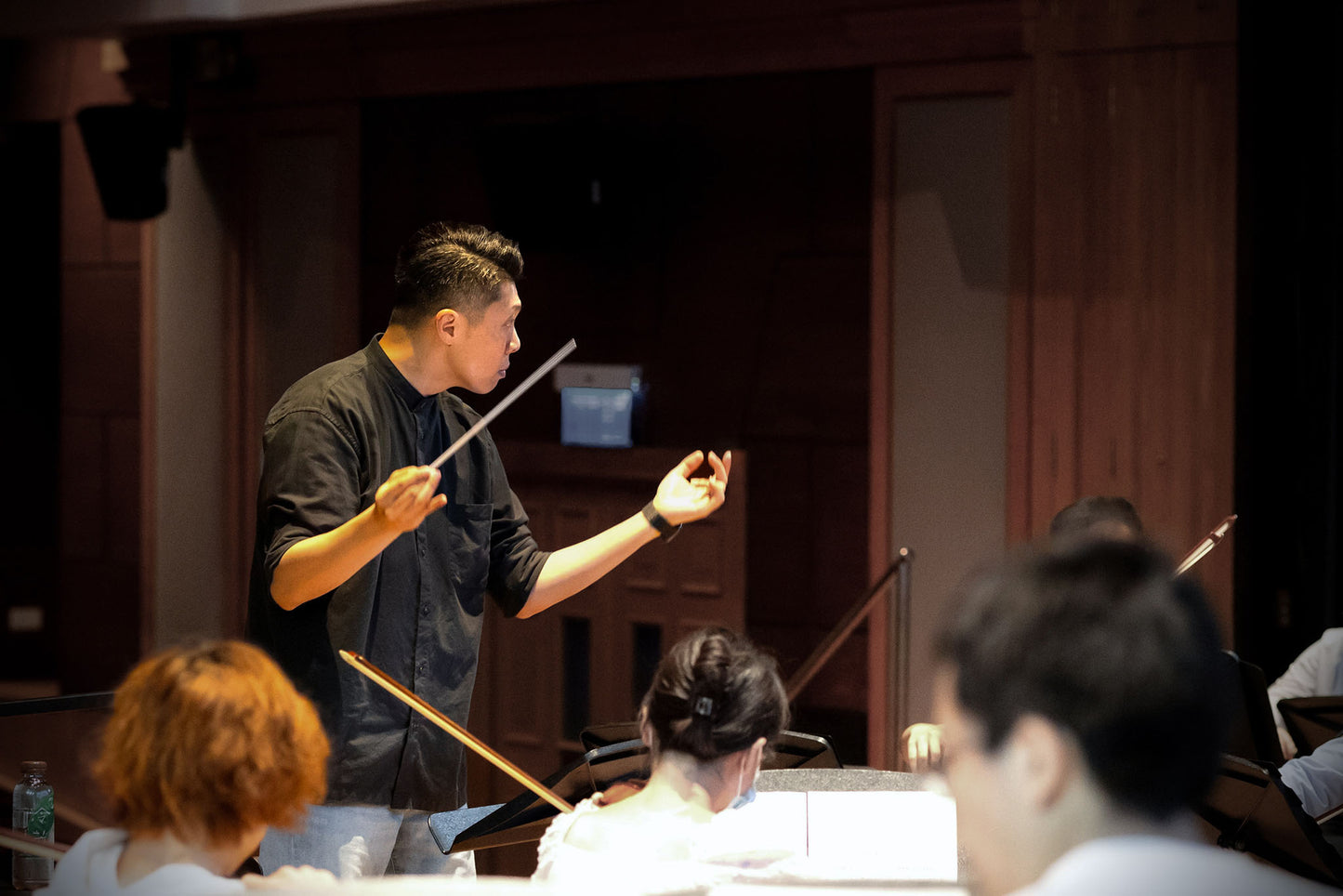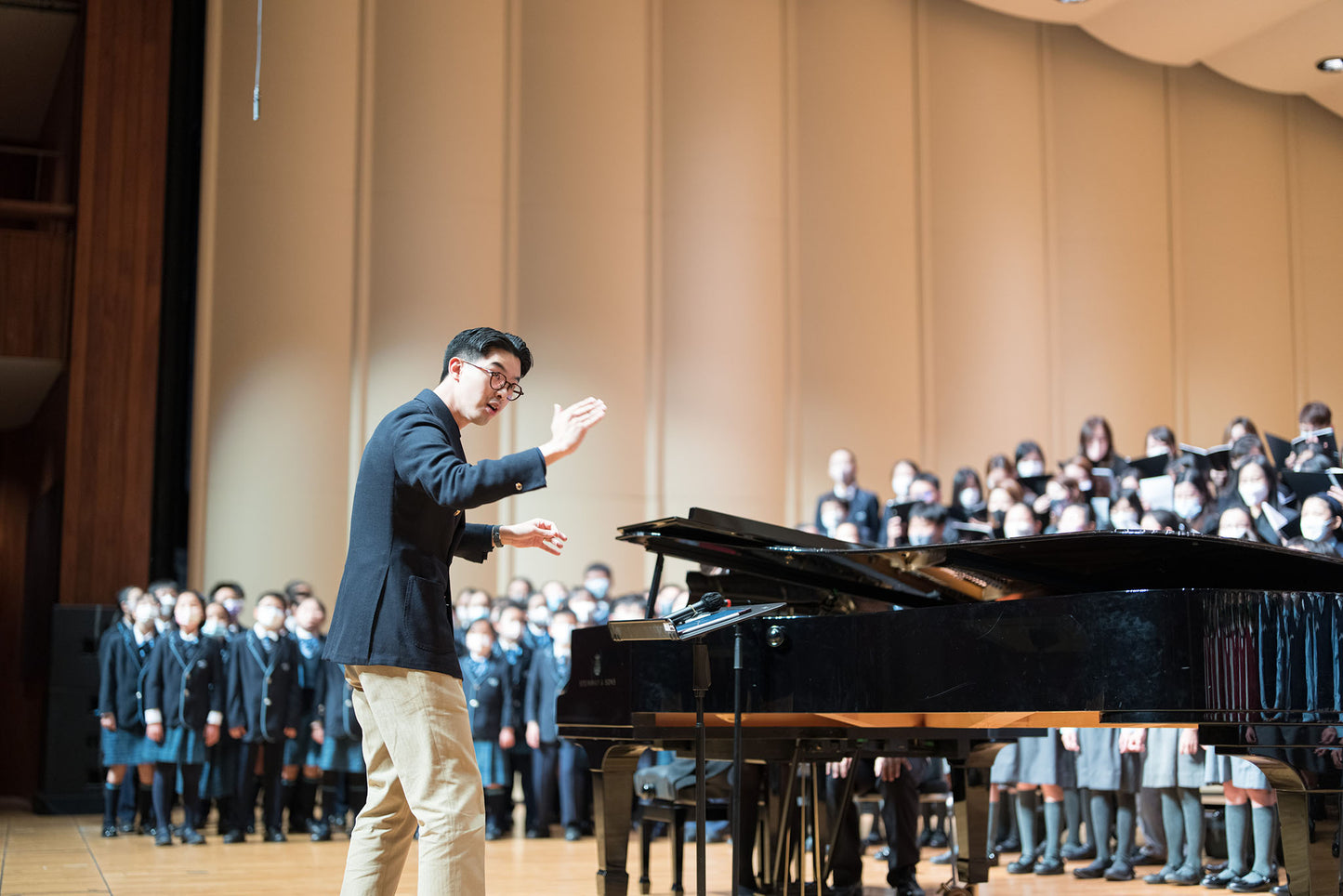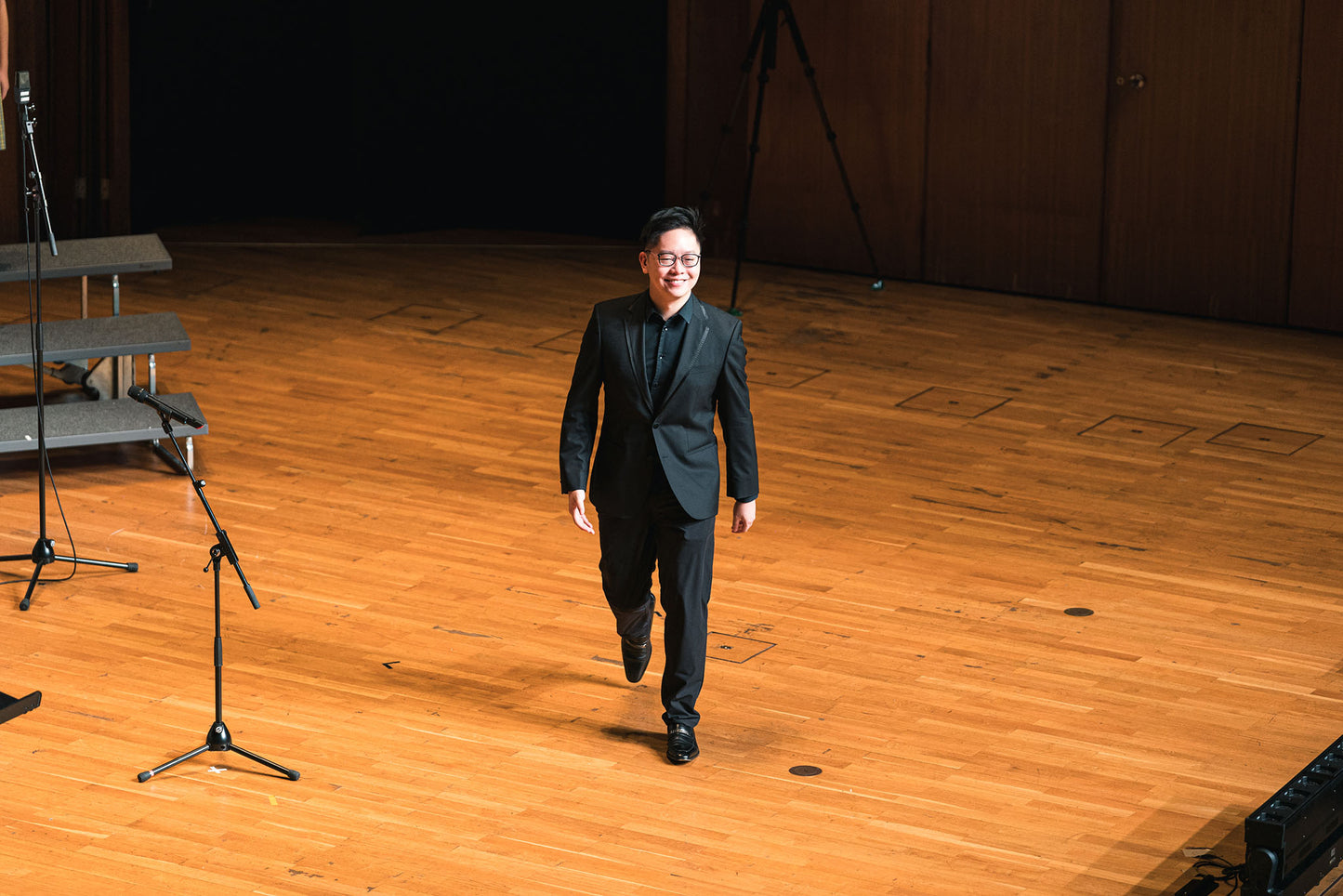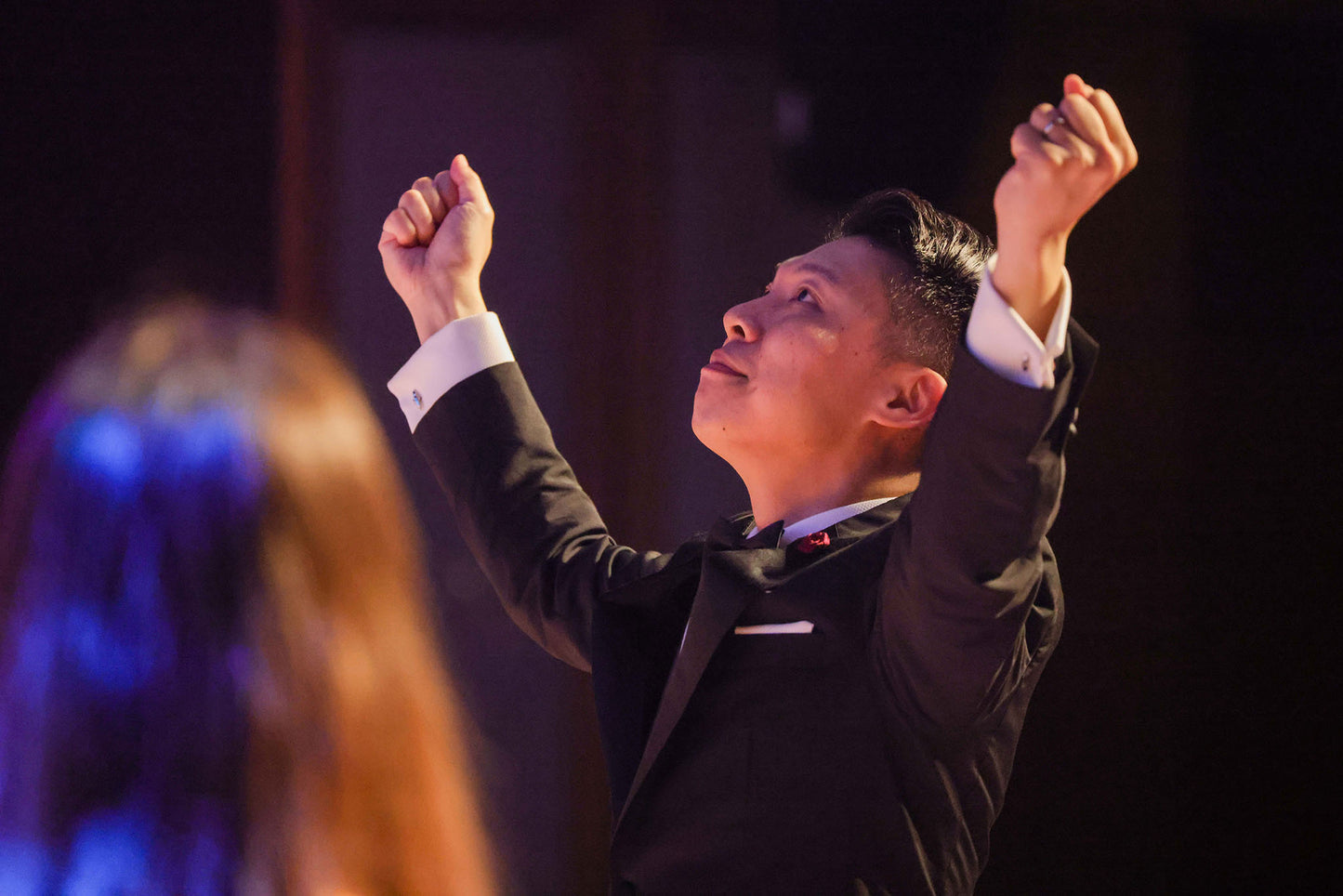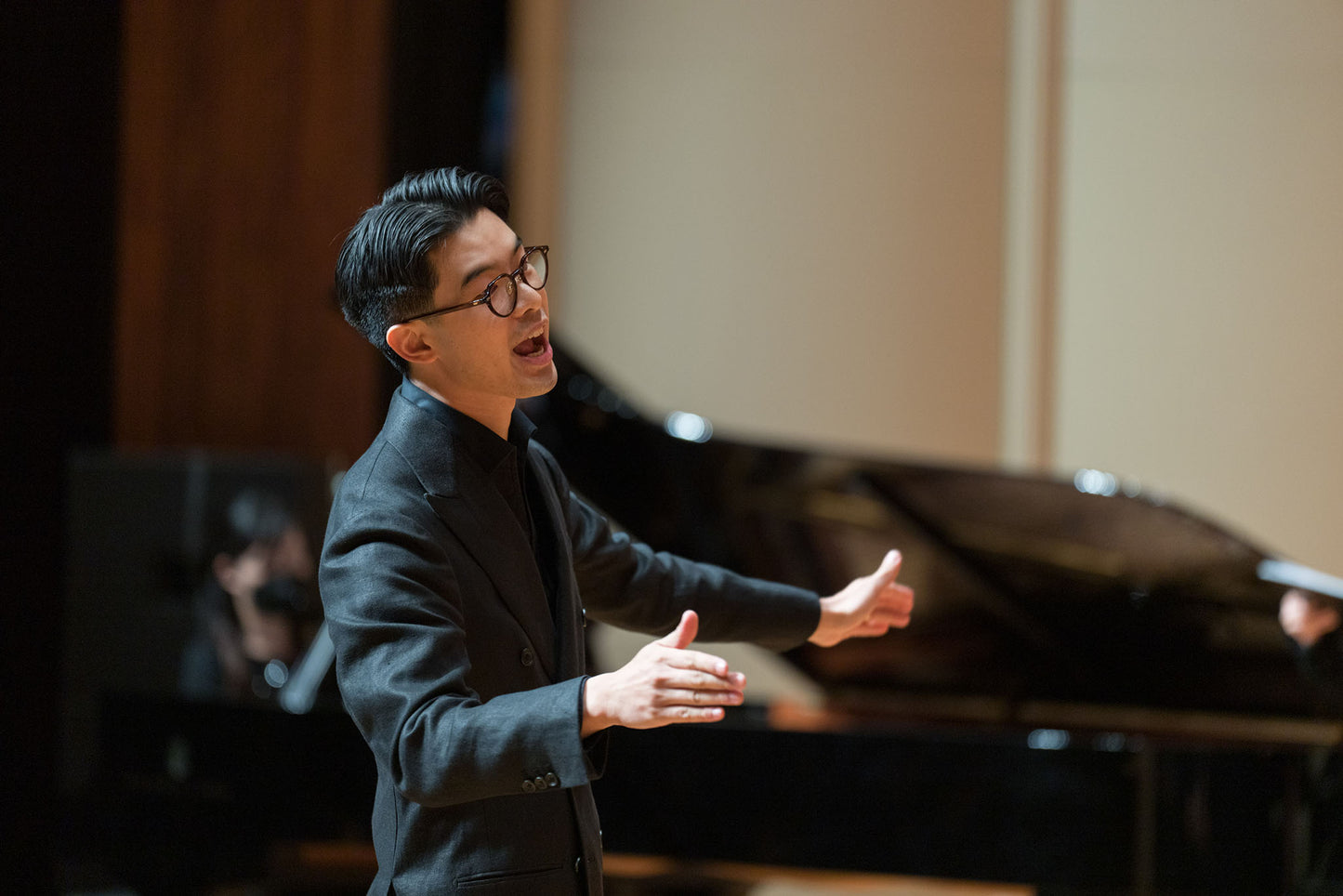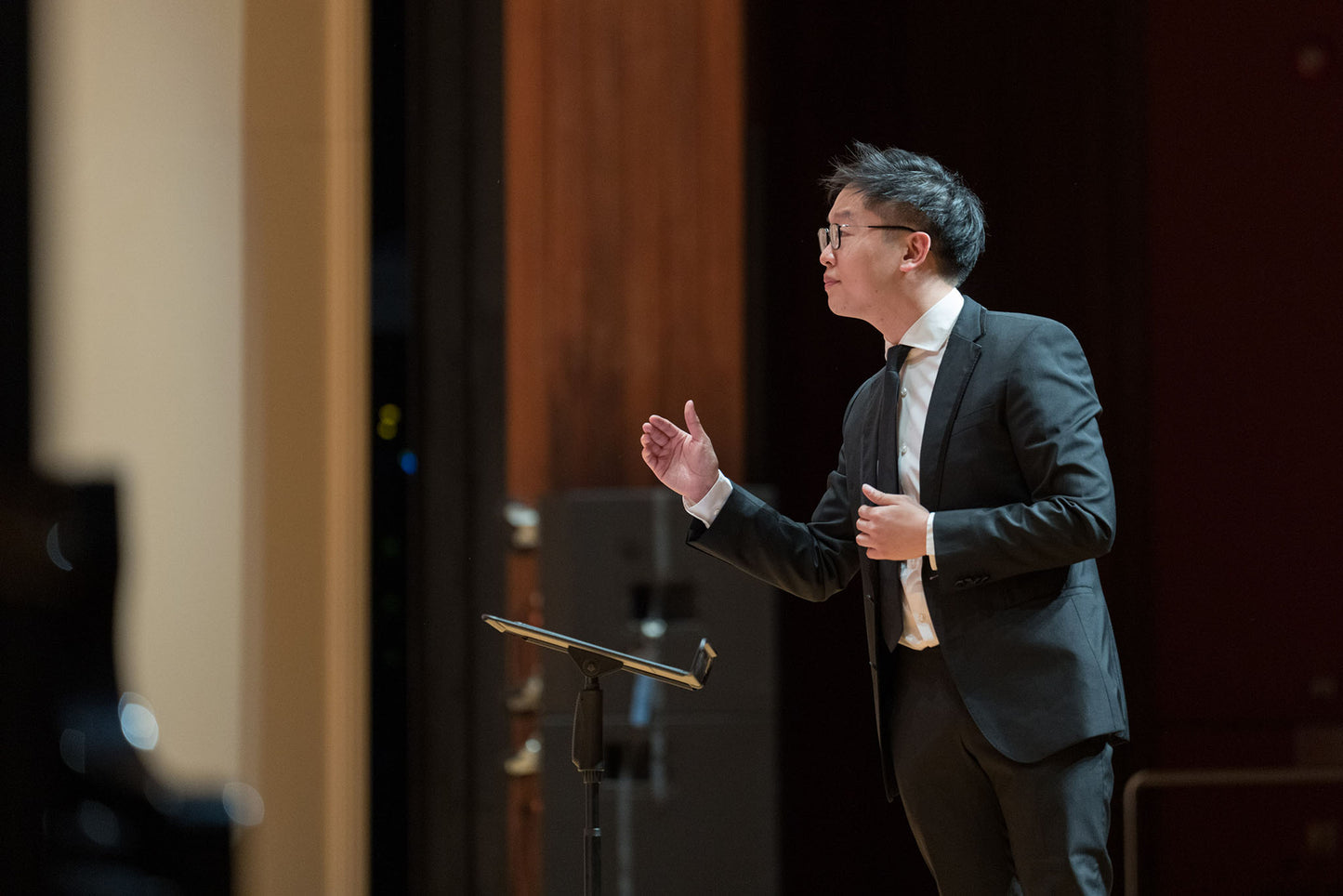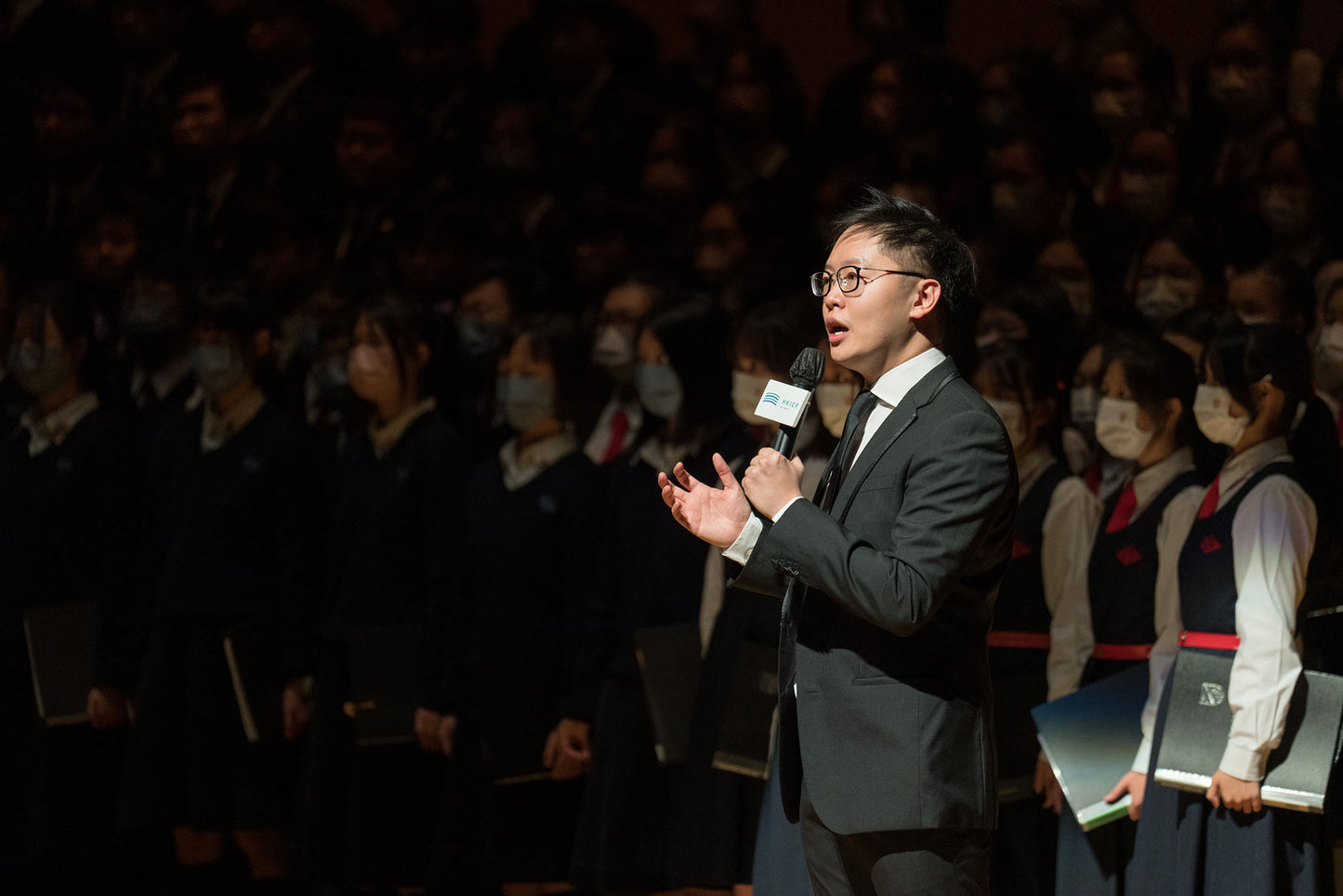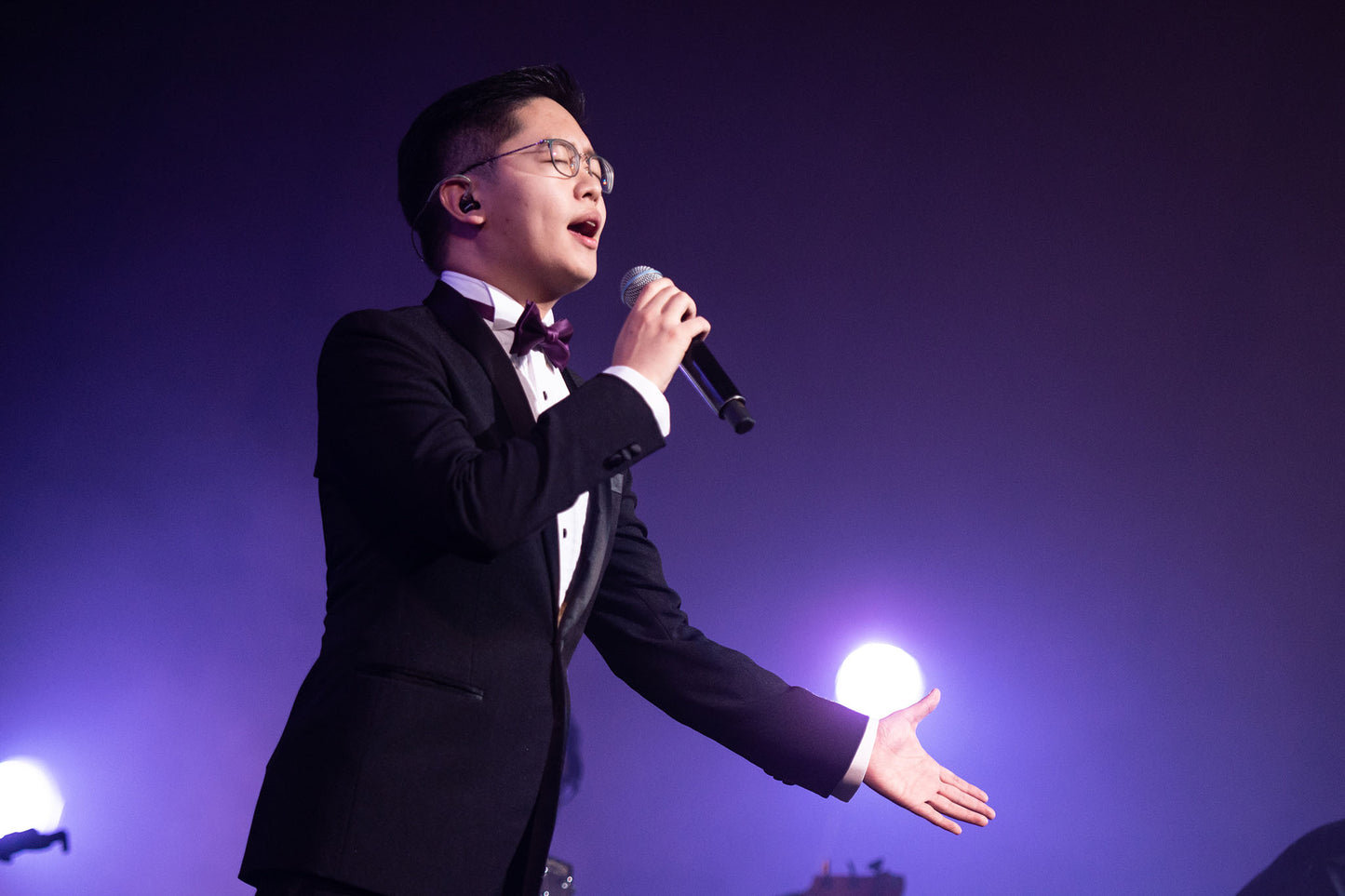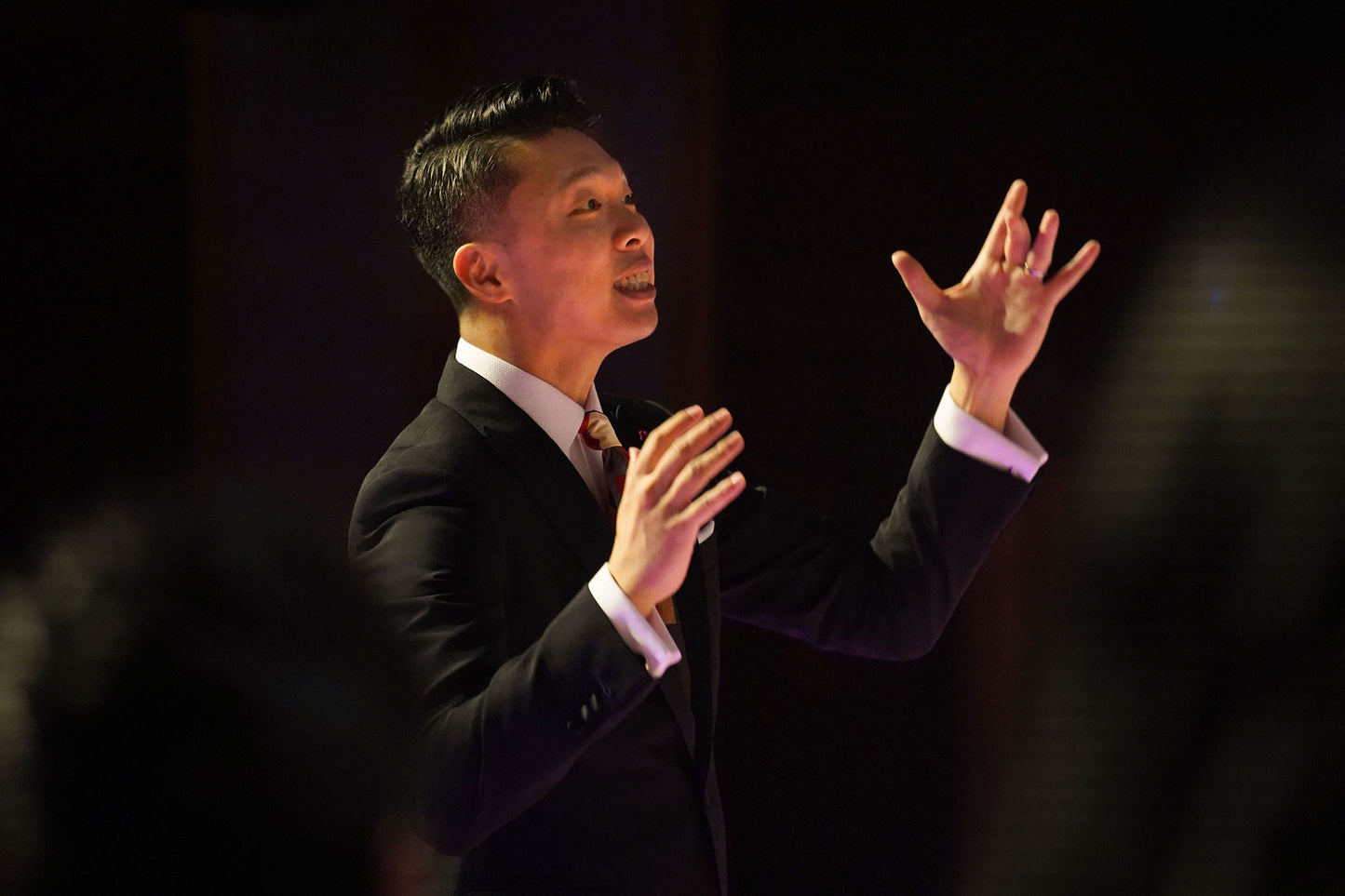 Highlights that Strike a Chord:
Masterclass with Choral Titans: Witness the magic of learning from Hong Kong's esteemed choral conductors - Mr. Alex Tam, Mr. Kelvin Lau and Mr. Sanders Lau. Immerse yourself in their rich international experience, absorb their wisdom and advance your musical prowess.
A Multilingual Musical Odyssey: Sing your way through different cultures and languages. From Chinese and German to French, English and Latin, broaden your horizons and deepen your appreciation for global musical treasures.
Dive into the Ocean of Musical Diversity: Surf the waves of varied musical genres, including classical, jazz and musical theatre. Our camp invites participants to explore and appreciate an eclectic mix of music styles, stirring versatility and promoting musical growth.
Unleash Your Unique Artistry: While choral singing is at the ensemble's heart, we also celebrate individual talent. Enjoy opportunities to flaunt your solo singing skills, participate in masterclasses, talent shows and singing competitions. It's your time to shine!
Outcomes that Resonate:
By the end of this melodious journey, participants will:
Refine their choral singing skills under the mentorship of renowned conductors.
Discover the beauty of singing in various languages, fostering a deeper cultural understanding and appreciation.
Navigate diverse musical genres, enriching their musical knowledge and versatility.
Showcase their individual talent and absorb valuable feedback from international music maestros.
Experience the thrill of a special performance by Metro Vocal Group and gain from their invaluable expertise.
Enrol in our December Music Camp and embark on an exciting adventure that harmonizes learning, creativity and fun. This camp is the perfect stage for aspiring musicians to amplify their skills, broaden their musical palette and make beautiful melodies with like-minded peers. Sign up today and let the music play!
ALEX TAM

CHORUS DIRECTOR OF OPERA HONG KONG
PRESIDENT OF ARIA ACADEMY OF MUSIC

Born in Hong Kong, opera singer, choral conductor and composer, Alex Tam is a graduate of the Royal Academy of Music and The Hong Kong Academy for Performing Arts. Alex is currently chorus director of Opera Hong Kong, voice teacher and choir conductor of the HKAPA, conductor of the Hong Kong Children's Choir, as well as the PolyU Choir. Alex is also a member of the Hong Kong Composers and Lyricists Association and a radio presenter on RTHK Radio 4. 
His career has encompassed leading roles in operas, concerts and other productions worldwide, and he has performed over 30 operatic roles. On the concert platform, he has appeared as a soloist under the baton of Maestro Helmuth Rilling in JS Bach's Mass in B minor, Haydn's The Creation and Mozart's Mass in C. In 2000, Alex joined the renowned French soprano Elisabeth Videl in a duo concert as part of Le French May programme and took on leading roles in Coffee Cantata and the opera Heart of Coral by Dr Chan Hing Yan at the Hong Kong Arts Festivals in 2002, 2013 & 2023. 
On the home front, Alex led The Hong Kong Children's Choir's performance of Symphony with Christmas Angels with the Hong Kong Philharmonic in 2011, and Sinfonia Antarctica by Vaughan Williams in 2013. In 2015, he was appointed Chorus Master of a Guinness World Record-breaking event, ODE TO JOY - Concert of Ten Thousand, co-presented by RTHK, Opera Hong Kong and The Hong Kong Federation of Youth Groups (HKFYG). The following year he was appointed Artistic Director of the HKFYG Jockey Club Hong Kong International A Cappella Festival.
His honours include the Associate of the Royal Academy of Music award recently received from the Royal Academy of Music for his significant contribution to the music profession, and an Outstanding Musician Award from the Hong Kong Music and Dance Association in 2018.
KELVIN LAU

ARTISTIC DIRECTOR OF HONG KONG INTER-SCHOOL CHORAL FESTIVAL

Kelvin Lau has been the Artistic Director of Hong Kong Inter-School Choral Festival, one of the biggest annual choral events in Hong Kong that serves more than 12,000 participants per year, since its founding in 2018. He graduated, summa cum laude, from Berklee College of Music in Boston, USA, where he was awarded the Berklee Achievement Scholarship to complete his music degree in jazz and contemporary singing. Kelvin had his postgraduate studies in the University of Sunderland (UK) where he earned his PGCE and Master's degree in education.
Kelvin founded the Hong Kong Virtuoso Chorus, a registered charitable organisation, in 2011 and has since been serving as its conductor. Under his leadership the choir balances artistic achievement and philanthropy. As a vocalist, Kelvin was invited by Hong Kong Palace Museum to perform in its HKPM Showtime Programme with jazz pianist Joyce Cheung as part of its opening celebration in July 2022. He has also been singer or vocal coach for many jingle productions of local and international brands, including Watsons Water, McDonald's, Ocean Park, LINK, Häagen-Dazs and Hong Kong Airlines. 
An active member of the international music scene, Kelvin has also conducted in countries including Singapore, Japan, Malaysia and Mainland China. In 2019, he was invited to take part in the Summer Camp of the Toronto Children's Chorus as a visiting conductor.
SANDERS LAU

ARTISTIC DIRECTOR OF NOĒMA

Sanders Lau is a multifaceted choral musician with an unshakable belief in choral music's unique power to express and connect. He is the Artistic Director and founder of NOĒMA, a leading chamber choir in Hong Kong that has quickly established itself as one of the most dynamic and innovative forces in the city's choral scene. Sanders has also worked extensively with Die Konzertisten, where he cultivated a specialised interest in the historically informed performances of early music.
Over the years, Sanders has worked as a chorusmaster with a constellation of internationally distinguished artists, including conductors Stephen Layton, Jonathan Cohen, John Butt and Maxime Pascal, on masterpieces such as Bach's Mass in B minor, St John Passion, Handel's Messiah, Israel in Egypt & Mozart's Requiem. He is also an advocate of contemporary choral music and has collaborated closely with many top Hong Kong composers.
Sanders is ardent about nurturing the next generation of choral leaders. He has been invited to teach, guest-conduct, adjudicate and give masterclasses, workshops, lectures and pre-concert talks for many organisations, such as the Hong Kong Arts Festival, Hong Kong Philharmonic Orchestra, Voices of Singapore Festival, The University of Hong Kong, Hong Kong Baptist University, The Education University of Hong Kong, Macao Polytechnic University, Hong Kong Interschool Choral Festival, Hong Kong Children's Choir and Macau International Choral Festival. Outside of Hong Kong, Sanders has performed in Austria, Sweden, Italy, the USA, Canada, Taiwan and China.  
Sanders holds degrees from the Eastman School of Music and The Chinese University of Hong Kong. His mentors include William Weinert, Brad Lubman, Paul O'Dette, Esmond Lim and Felix Yeung. Over the years, he has also worked with great masters such as Simon Carrington, Nicolas Fink, Chen Yun Hung, Ivars Taurins, Jeanne Lamon, Peter Harvey, Helmuth Rilling and Gábor Hollerung.  
Camp Details
Dates: 17–22 December 2023
Location: AISL Harrow Shenzhen 
Age Group: 13-16 years old
Camp Type: 6-day overnight camp 
Language: English
Group Size: 60-100 students (Minimum 60 students)
Terms and Conditions
We have a number of policies in place to assure the quality of our programmes, their administration and the safety of the children and staff who take part in them. Please take a moment to review our policies and guidelines.
Please also read through our Personal Information Collection Statement to understand how we may use your personal data.