Sports
At AISL Outdoor Summer Camps, there will be a number of sports on offer, including basketball, badminton, ultimate frisbee, football and golf.  Working in partnerships with leading sports organisations including AC Milan, PGA of America, Five-Star Basketball and Tennis Academies, training sessions will focus on developing skills, teamwork and most importantly, a love of the game! 
Students will be divided into age and skill level, and there will be training sessions focusing on individual and team skills, strategy and tactics.
Collapsible content
Basketball

The camp curriculum has been developed by Coach Bob Pierce, Five Star Basketball Academy's Director of Instruction and Head Coach.  Bob has over 40 years of basketball coaching experience and has coached players of all levels from beginners to university and pro league ballers.  During Summer Camp, the focus will be on improving shooting, passing, ball handling, court positioning, offensive and defensive play, reading the court and developing game sense. 
Football

Football – The camp's football programme will place emphasis on the general wellbeing of the students, with the development of the whole child at the centre of the training. Professional coaches modelling positive behaviour will work to enhance their technical, tactical, physical and social skills, while also building team spirit and cohesion. There will be a specific focus on footwork, shooting, passing, offensive and defensive strategies and reading the game.
Golf

China's certified professionals from PGA Learning Centres will ensure that golf is accessible to beginners and intermediate players on campus. Students will learn all the basic skills from the full golf swing, chipping and putting, along with the mental side of the game. Golf is a game rich in history, traditions and etiquette and students will learn self discipline, a strong work ethic and patience, as well as gain a competitive mindset.
Badminton

Badminton is a popular sport and not only is it great for developing physical fitness, it has proven to increase cognitive performance as well. During Camp, students will benefit from excellent training from top coaches, and whether they are learning the game for the first time, or are looking to improve their game, they will have a great deal of fun!
Ultimate Frisbee

Ultimate Frisbee develops many fundamental motor skills such as running, leaping and vertical jumping. It also develops hand-eye co-ordination, catching and throwing skills. The camp's ultimate frisbee sessions will seek to develop team spirit, self control and discipline, while being fun and enjoyable too!
Tennis

Five-Star Tennis Academy's (FSTA) certified coaches will direct instructors who will have a rich platform of cutting edge technologies and development programmes to ensure that students of all ages and abilities develop their athletic, technical and competitive skills, while ensuring the programme is management and fun! There will be provision for novice and intermediate players, as well as those with a solid foundation up to advanced.
Swimming

Taking advantage of the superb facilities offered at AISL Harrow Schools, swimming will be offered for recreation and relaxation. Known for its ability to release endorphins (the natural feel-good hormones), swimming will allow students to experience a greater sense of happiness and wellbeing.
Professional Coaches
Our sports programmes are carefully curated by professional coaches from established institutes.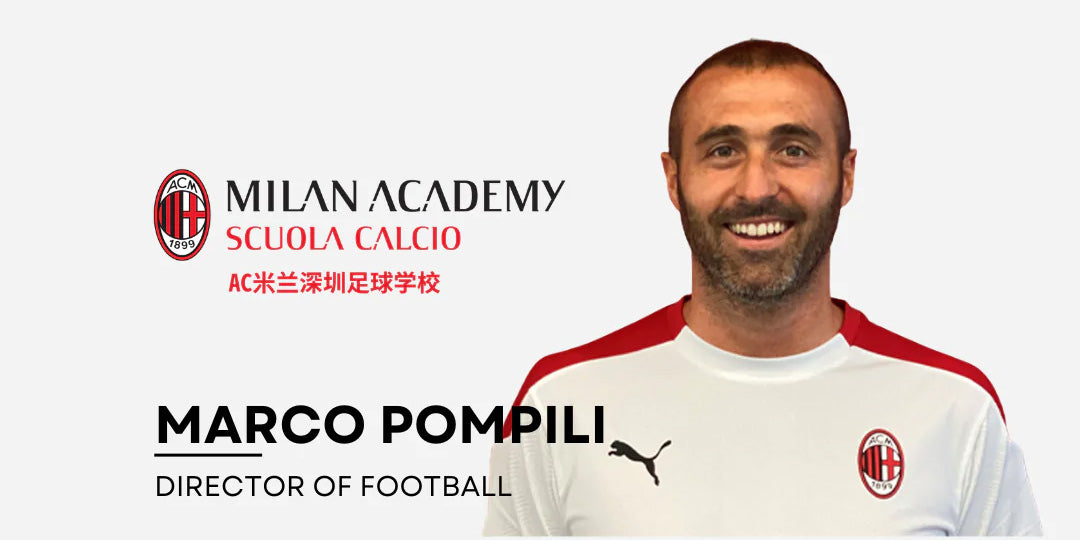 Marco Pompili is an elite technical director who has developed academies with AC Milan in Japan, Perù, China, Saudi Arabia, United Arab Emirates and Russia.
He employs modern coaching methodologies of the Italian Football Federation to develop the Academies of AC Milan and to grow the skills and knowledge of the players.
By living and working in different countries, Marco has learned new cultures and coaching techniques specific to youth. His passion for travel has helped him to adapt to the students he works with.
Marco's Academy Director licenses and qualifications include:
- FIGC Academy Director Pro
- UEFA B License
- UEFA C License
- Match Analyst Pro
- Degree in Sport Science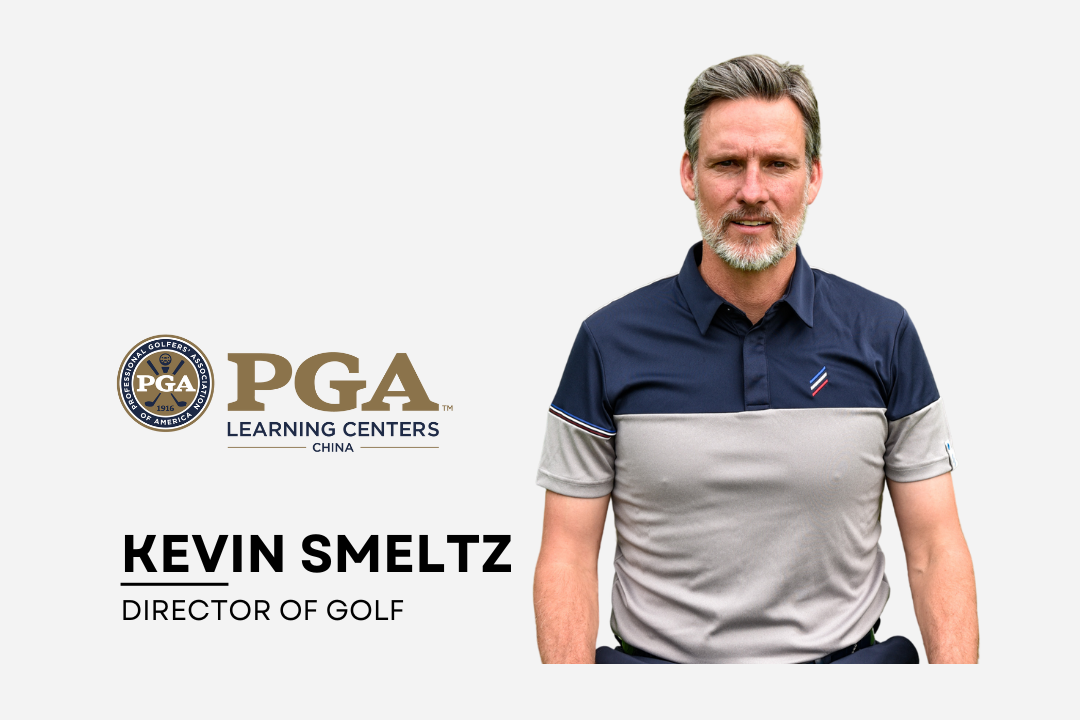 Kevin Smeltz, our Top 100 Golf Magazine Director of Golf, oversees all of the instructional programs and is dedicated to hiring and training an elite group of coaches that supports the PGA of America Academies. Kevin, along with the PGA, has fined tuned the training curriculum for our programs and fit them to best suit the youth golfers' needs in China.


Working with some of the best in the game including Nick Price, Charles Howell III, and Na Yeon Choi, Kevin knows what it takes to produce a winner. Although he still works with several professional tour players, Kevin's heart is in junior golf.

While under his instruction, Kevin's students have achieved 22 wins on the PGA Tour, LPGA Tour, and Champions Tour. In addition to that, he has also coached many top amateurs and top-ranked juniors in the world rankings. Kevin has taught two U.S. Walker Cup team members, two No. 1-ranked college players, a No. 2-ranked college player, and many top-ranked juniors. Kevin has been awarded many accolades including being voted one of Golf Magazine's Top 100 Teachers (2012-Present) and regularly contributing to golf magazines around the world.
Coach Bob Pierce began his coaching career over 20 years ago as a middle school basketball coach in the US. Since that time he has coached high schoolers, university students, and professional athletes all over the world. His passion is for developing basketball players, young and old.
Coach Bob's extensive professional coaching experience includes Head Coach of Shenzhen's CBA feeder team, Xin Sheng Wei Basketball, three years as Head Coach in Japan's professional BJ-League and a stint as an Assistant Coach with the Japanese Senior National Team.
Coach Bob is Five-Star Sports' Director of Instruction and has headed up the development of our unique curriculum and coach's training.

Top Credentials:
- Five-Star Sports' Director of Instruction
- Asia Scout for Miami Heat
- Asia scout for Cleveland cavaliers
- Former Assistant Coach of Japan National Men's Team
- Former Assistant Coach of China National Men's U18 Youth Team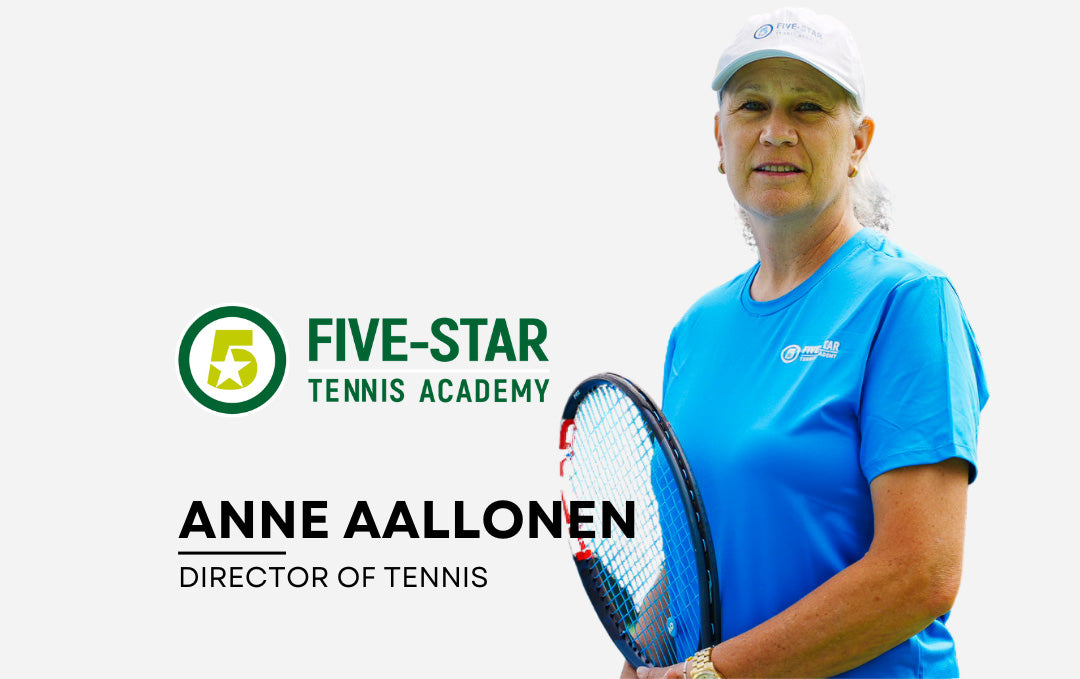 Anne Aallonen is a former WTA professional who played on the WTA and ITF tours achieving her highest WTA ranking of 179 in Singles and 116 in Doubles. Anne has competed at the Grand Slams and represented Finland and Hong Kong at the Fed Cup.
As a professional player, she was coached by Niki Pilic, one of the world's former top players and coaches.
Anne is the former Head Coach of the HK Tennis Association and the former Head Coach of the Junior Development and Elite Juniors at the HK Ladies Recreation Club (LRC). She has been training players professionally for over 30 years, having learned from the legendary late Bob Brett.

As a coach, Anne has traveled regularly with her players to international tournaments across the world. She has organized successful tennis training camps in China, the USA, Asia, and Europe, and organized tournament tours.