We believe that the greatest leaders aren't merely intelligent, but also possess strong character and values. This is why our Little Lions Explorer – Character Camp focuses on character building as the cornerstone in nurturing the leaders of tomorrow.
Regular price
HK$9,000.00
Regular price
Sale price
HK$9,000.00
Unit price
per
Sale
Sold out
Address

38 Tsing Ying Road, Tuen Mun, Hong Kong
Fees include

study materials, as well as the provision of local transportation to and from AISL Harrow Hong Kong at designated locations.

All associated costs due to visa application as well as transportation costs to/from the campsite are to be borne by the parents/guardians.
Share
View full details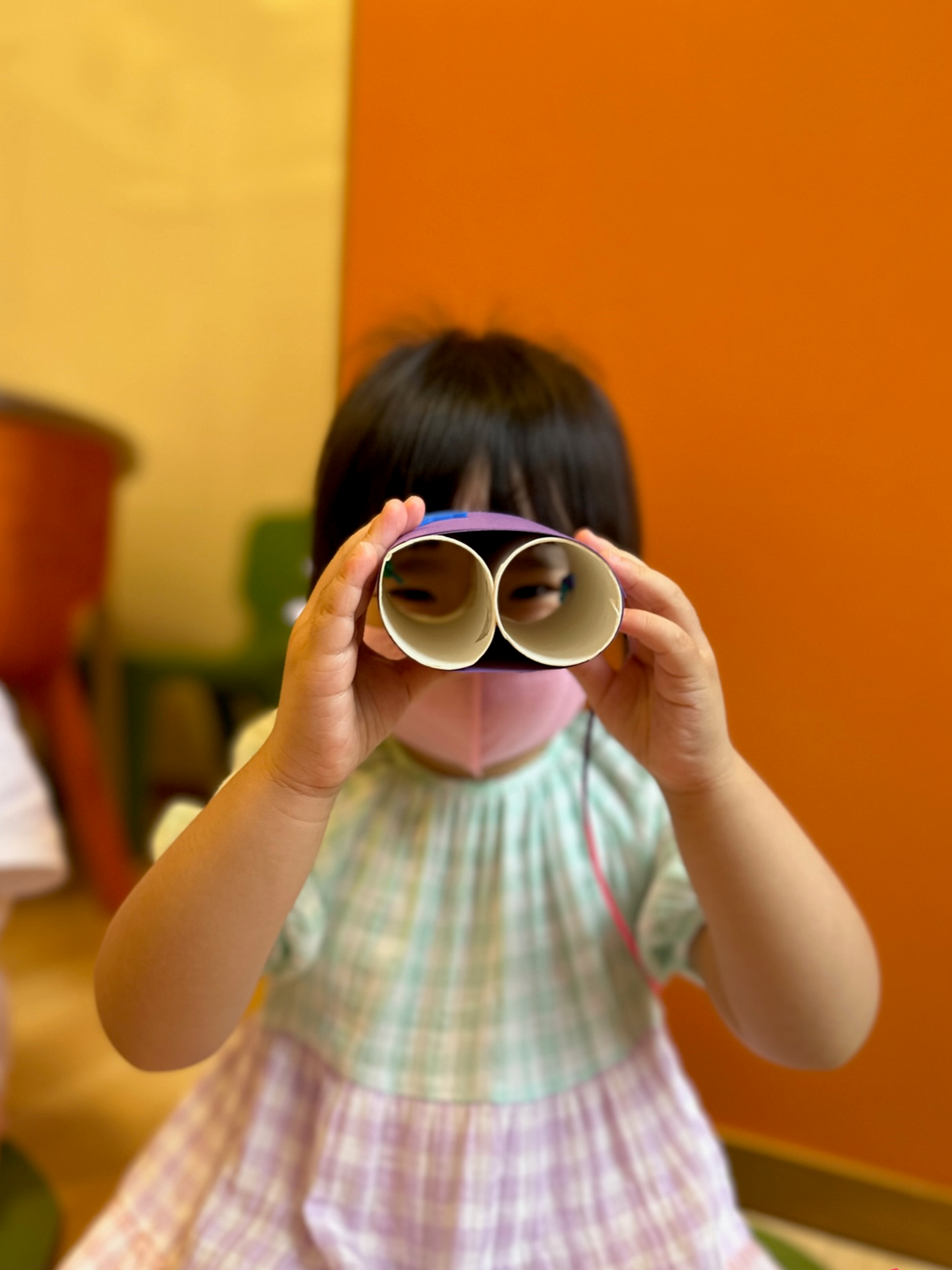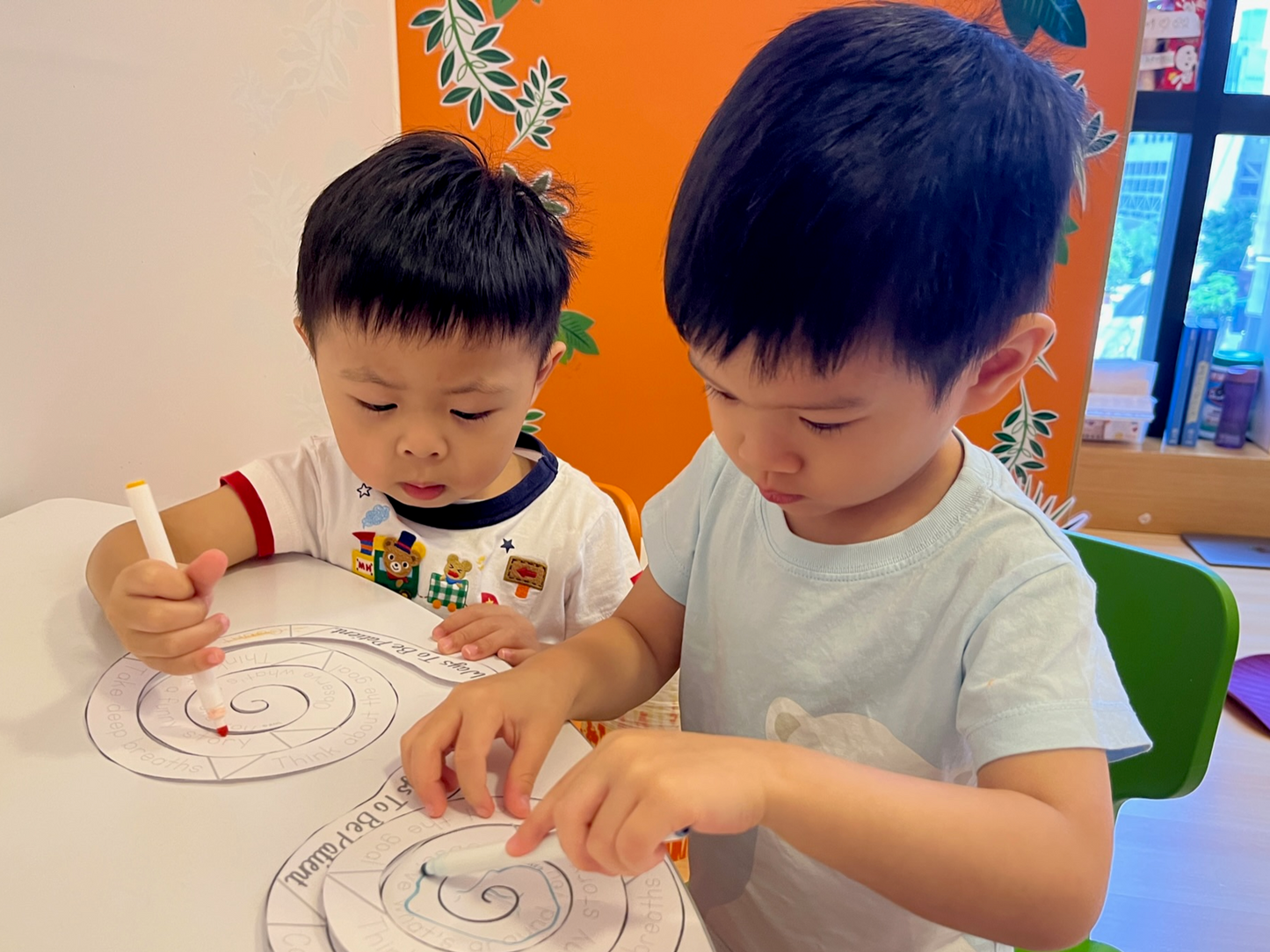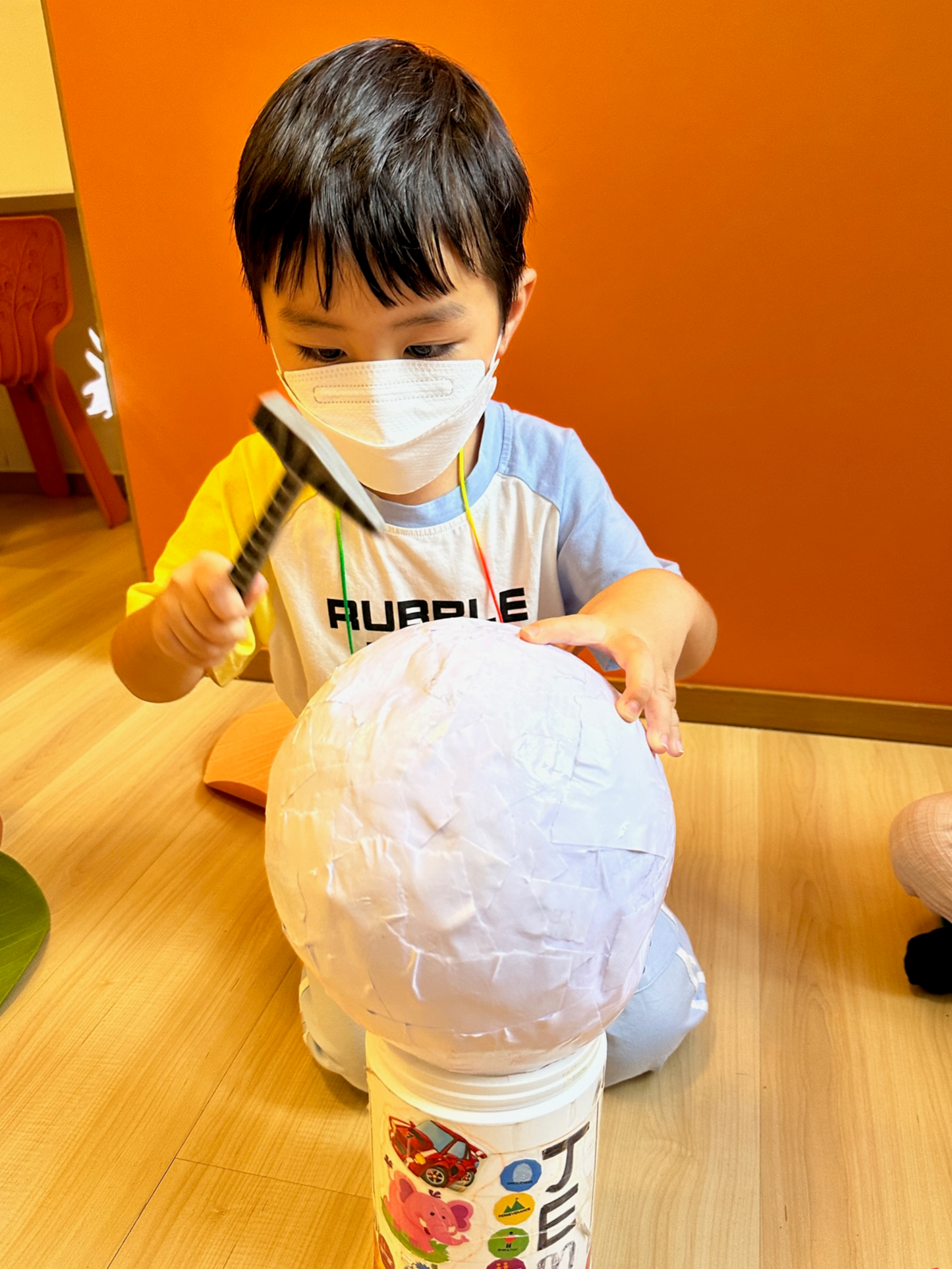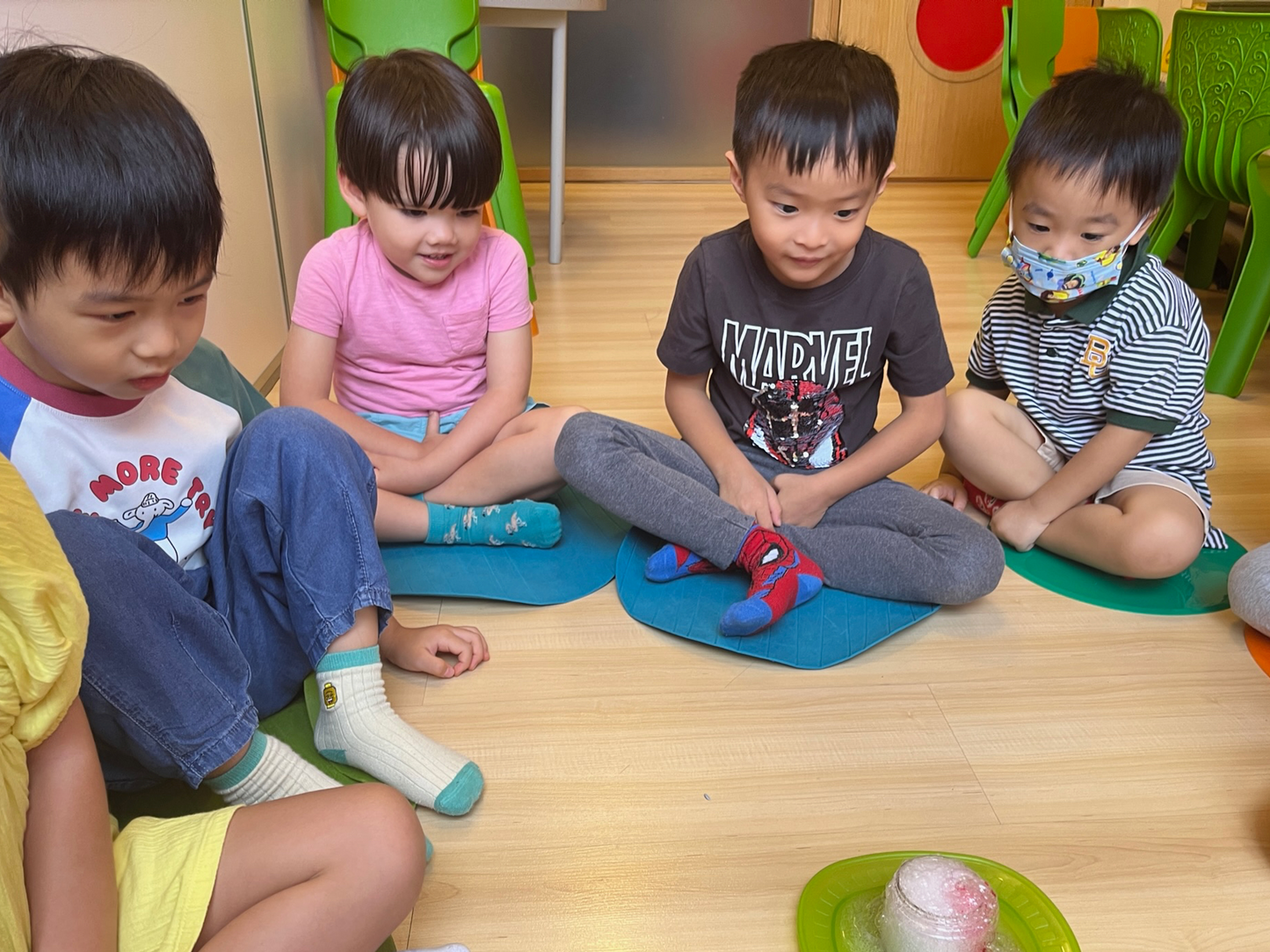 We understand the pivotal role character education plays in children's holistic development, setting the foundation for their success in life. Our camp is designed to nurture core values such as uniqueness, respect, teamwork and empathy, essential attributes for building positive relationships and navigating life's complexities. We aim to equip our little explorers with the social and emotional skills that foster academic achievement and resilience, cultivating a generation of responsible and compassionate individuals.
Our immersive 5-day programme, conducted entirely in English, deep-dives into themes of Feelings, Virtues, Fables, Role Models and Character through Science. Each day, students will explore three character-focused themes, engaging in a vibrant blend of activities that include storytelling, arts & crafts, role-playing and scavenger hunts. These activities are designed not only to educate but also to inspire, fostering an environment where learning is fun, and character development is an exciting journey of discovery.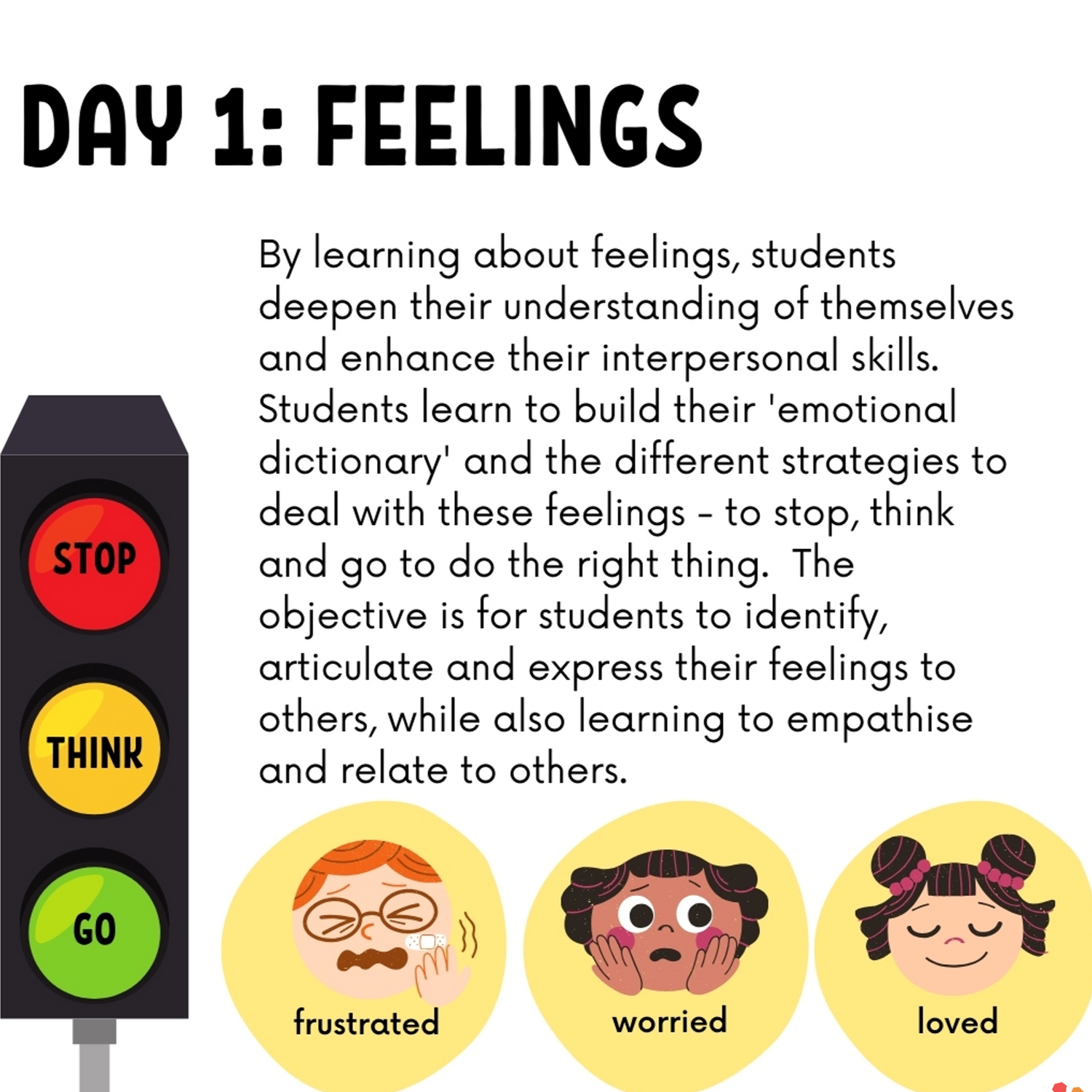 Day 1: Feelings
By learning about feelings, students deepen their understanding of themselves and enhance their interpersonal skills. Students learn to build their 'emotional dictionary' and the different strategies to deal with these feelings - to stop, think and go to do the right thing. The objective is for students to identify, articulate and express their feelings to others, while also learning to empathise and relate to others.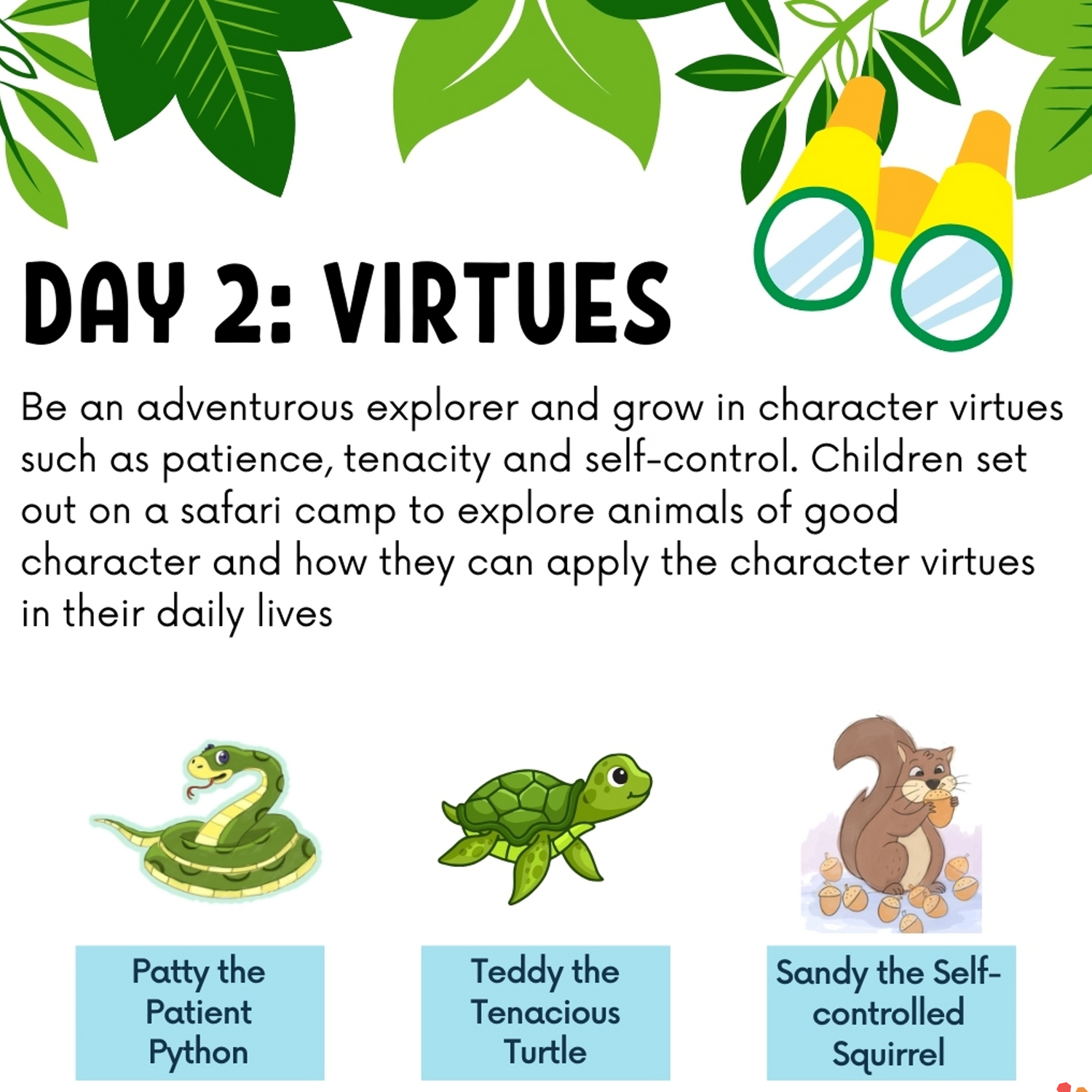 Day 2: Virtues
Be an adventurous explorer and grow in character virtues such as patience, tenacity and self-control. Children set out on a safari camp to explore animals of good character and how they can apply their character virtues in their daily lives.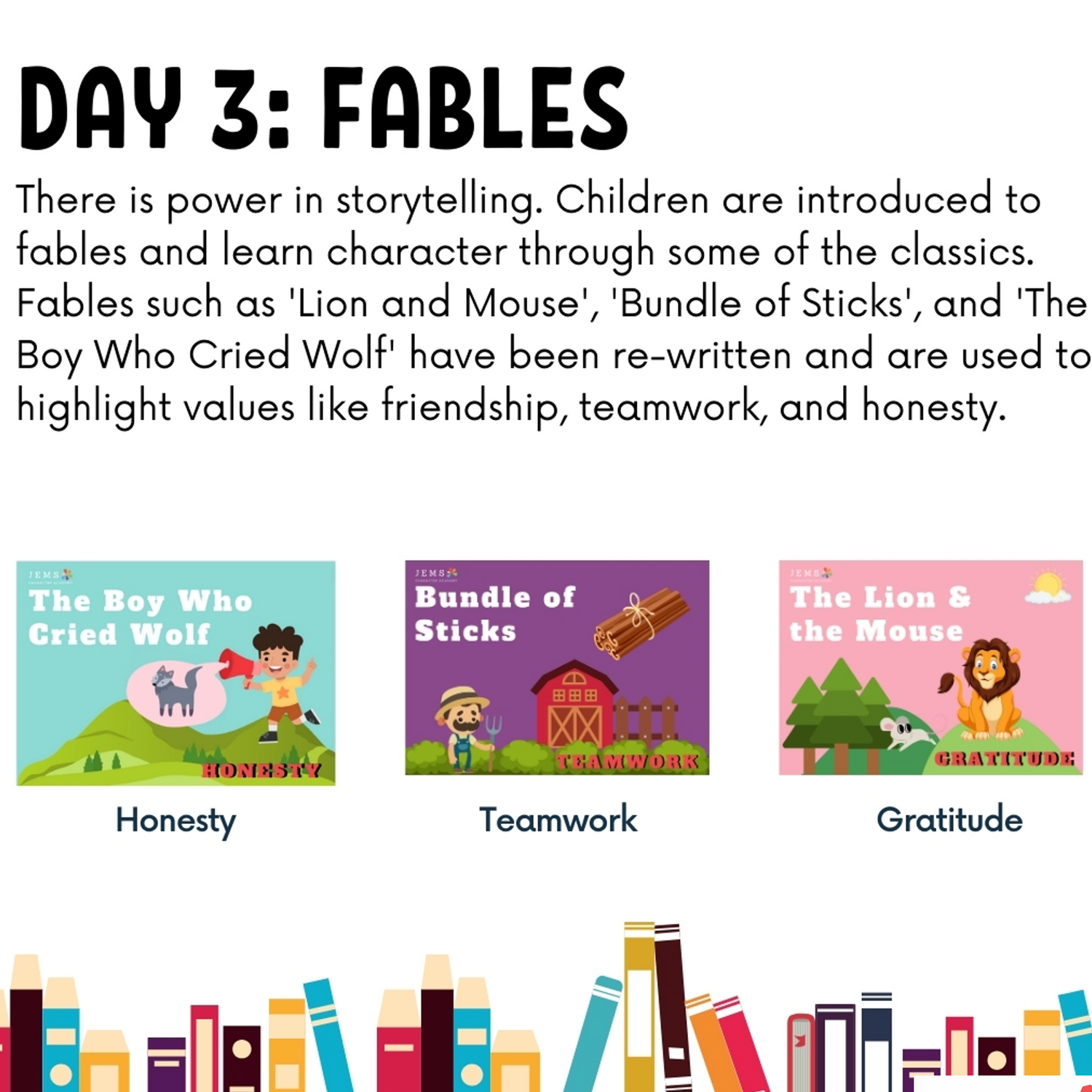 Day 3: Fables
There is power in storytelling. Children are introduced to fables and learn character through some of the classics. Fables such as 'Lion and Mouse', 'Bundle of Sticks' and 'The Boy Who Cried Wolf' have been re-written and are used to highlight values like friendship, teamwork and honesty.
Day 4: Role-Models
Positive role models inspire and encourage the building of character. Students learn about the life stories of historical and modern role models. Character values, such as humble leadership, persistence, perseverance and compassion, will be highlighted through the role models in the series.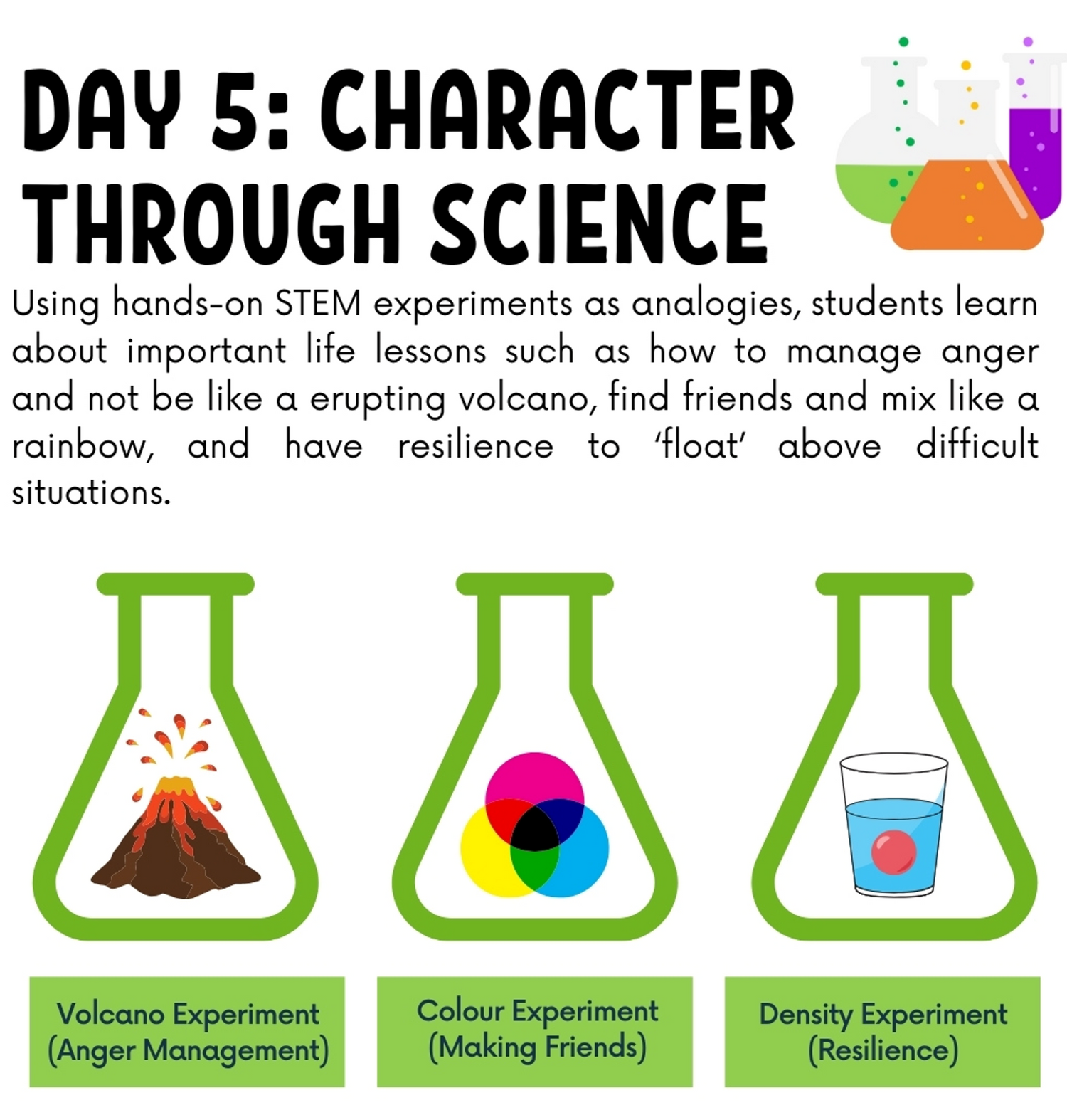 Day 5: Character Through Science
Using hands-on STEM experiments as analogies, students learn about important life lessons such as how to manage anger rather than behaving like an erupting volcano, find friends and mix like a rainbow, and have resilience to 'float' above difficult situations.
Camp Details
Date: 17–21 December 2023; 2-6 January 2024
Time: 9:00 am-12:00 nn
Location: AISL Harrow Hong Kong
Age Group: 3-5 years old
Camp Type: 5 half-day camp
Language: English
Group Size: 15-20 students (Minimum 15 students)
Terms and Conditions
We have a number of policies in place to assure the quality of our programmes, their administration and the safety of the children and staff who take part in them. Please take a moment to review our policies and guidelines.
Please also read through our Personal Information Collection Statement to understand how we may use your personal data.