Embark on an unforgettable 6-day journey exploring the rich culture, history and natural beauty of Vietnam. Our winter camp offers a unique blend of educational, recreational and inspirational activities that will ignite a sense of wonder and discovery in every participant. From trekking through lush forests to exploring ancient pagodas, engaging in team challenges and cruising the serene waters of Ha Long Bay, we promise an experience like no other!
Regular price
HK$30,000.00
Regular price
Sale price
HK$30,000.00
Unit price
per
Sale
Sold out
Address

Ha Long Bay & Hanoi, Vietnam
Fees include

- Accommodation with daily breakfast
- Check-in time is 2:00PM and check-out time is 12:00PM. Early or late service is subject to availability with a surcharge.
- Meals
- English-speaking guide
- Tours and transfers by air-conditioned vehicle
- Sightseeing fees and permits during guided time
- Chartered cruises
- Service charge and current government VAT tax
- 1 bodyguard for each group to secure the safety & security of the group
- 1 medical staff stands by for each group

Fees exclude:
- VISA - Vietnam visa must be arranged for non-ASEAN citizens
- Please make sure you have 6 months of passport validity. We can help with visas on arrival if requested.
- VISA stamp fee at the arrival airport
- Early/late check-in/out service at hotels (surcharge if requested)
- Flights
- Services and meals if not mentioned in the itinerary
- All drinks, including water, soft drink and alcohol on all included or optional excursion
- Laundry, telephone calls and expenditure of a personal nature
- Travel Insurance (Compulsory)
Share
View full details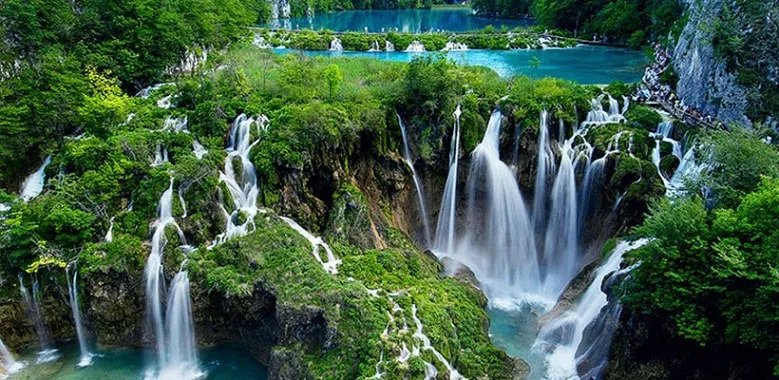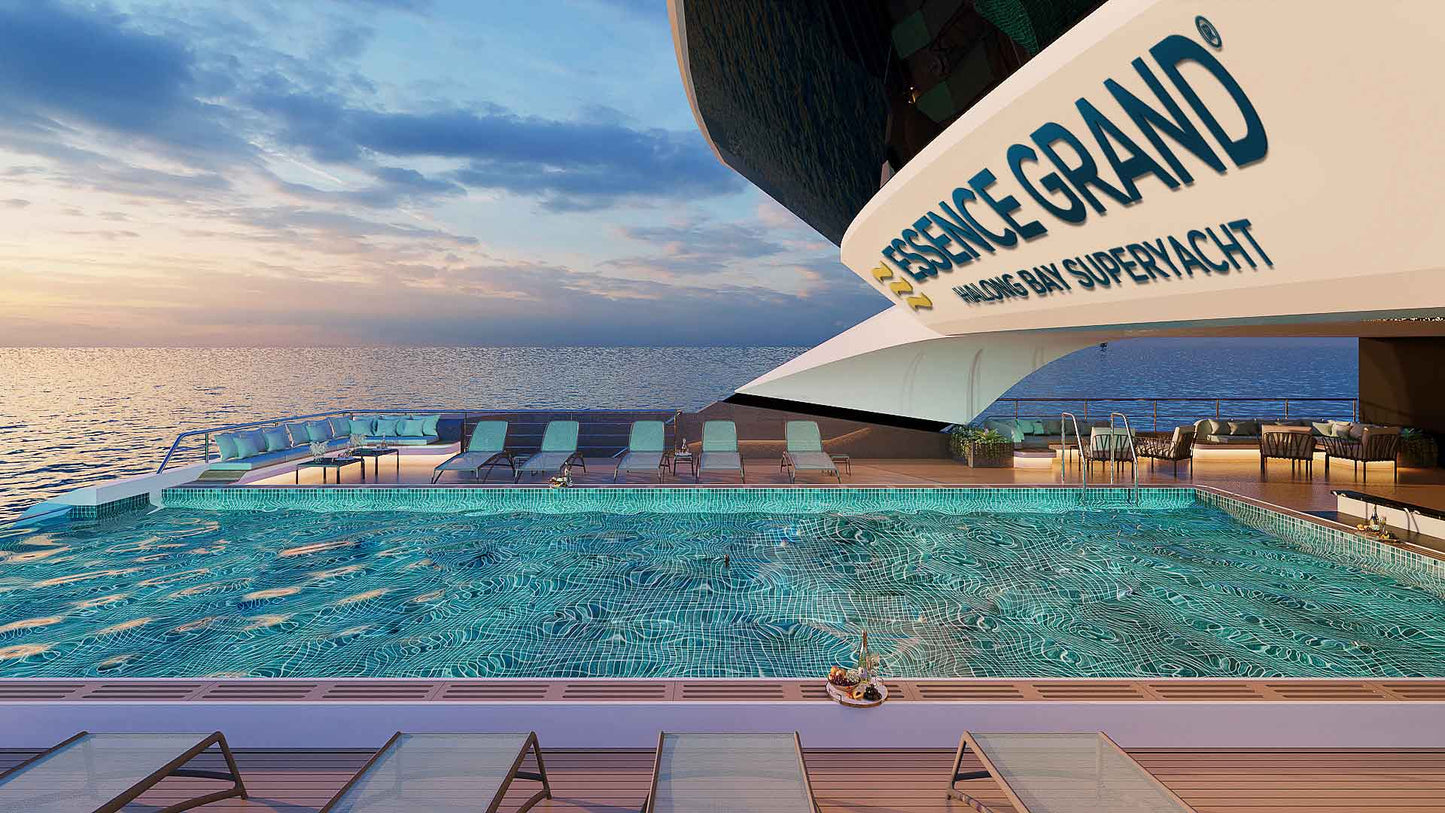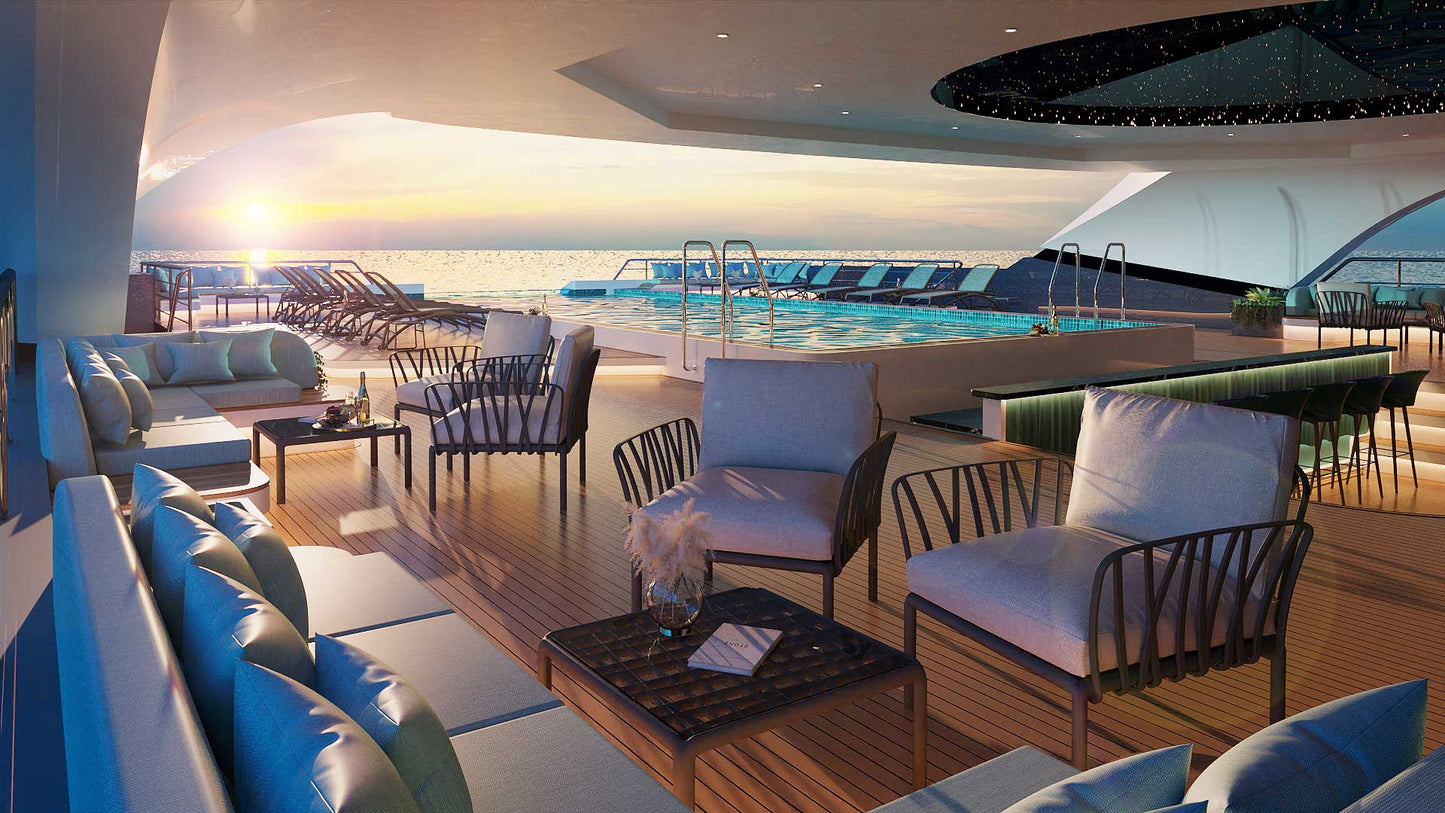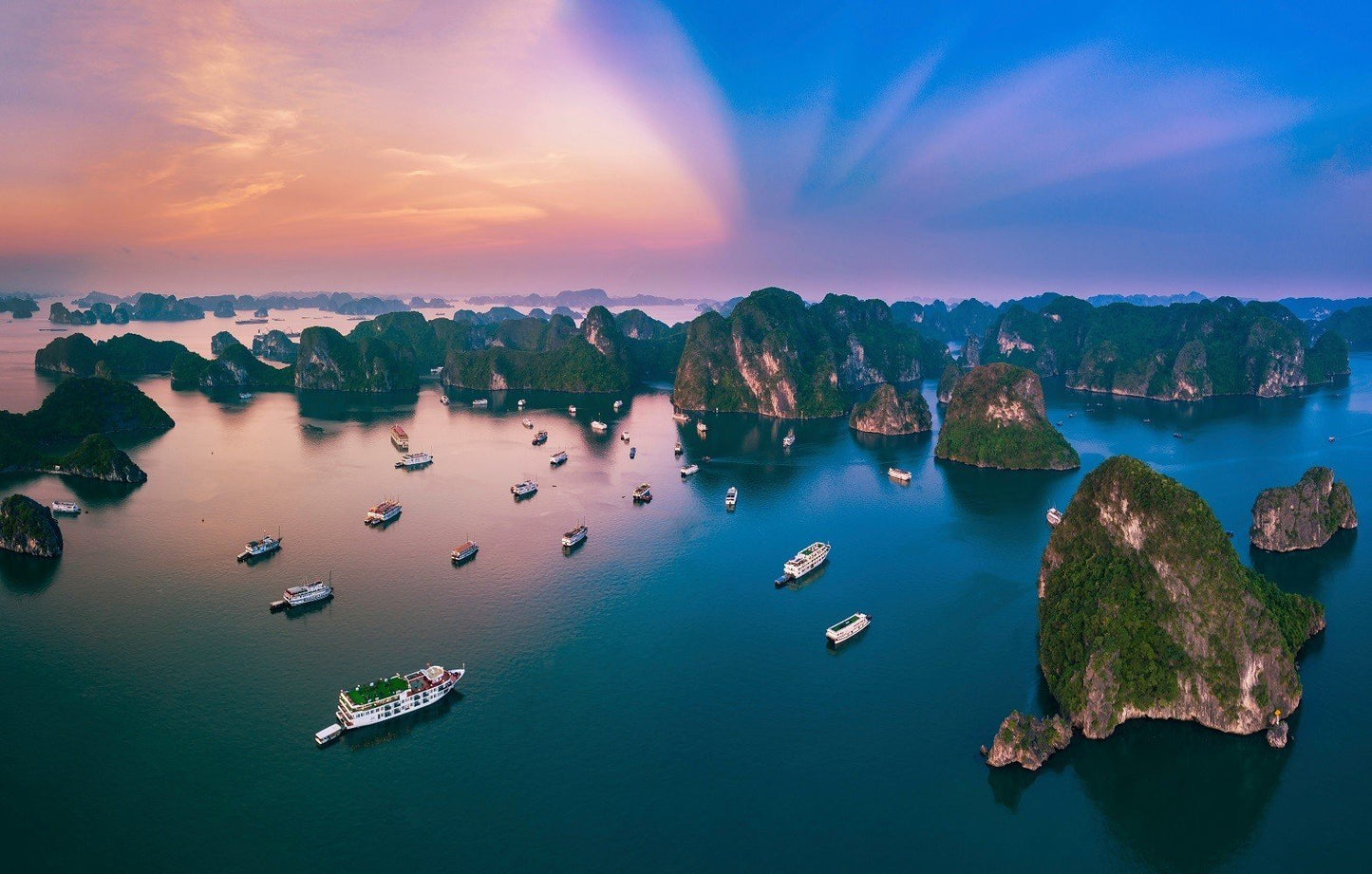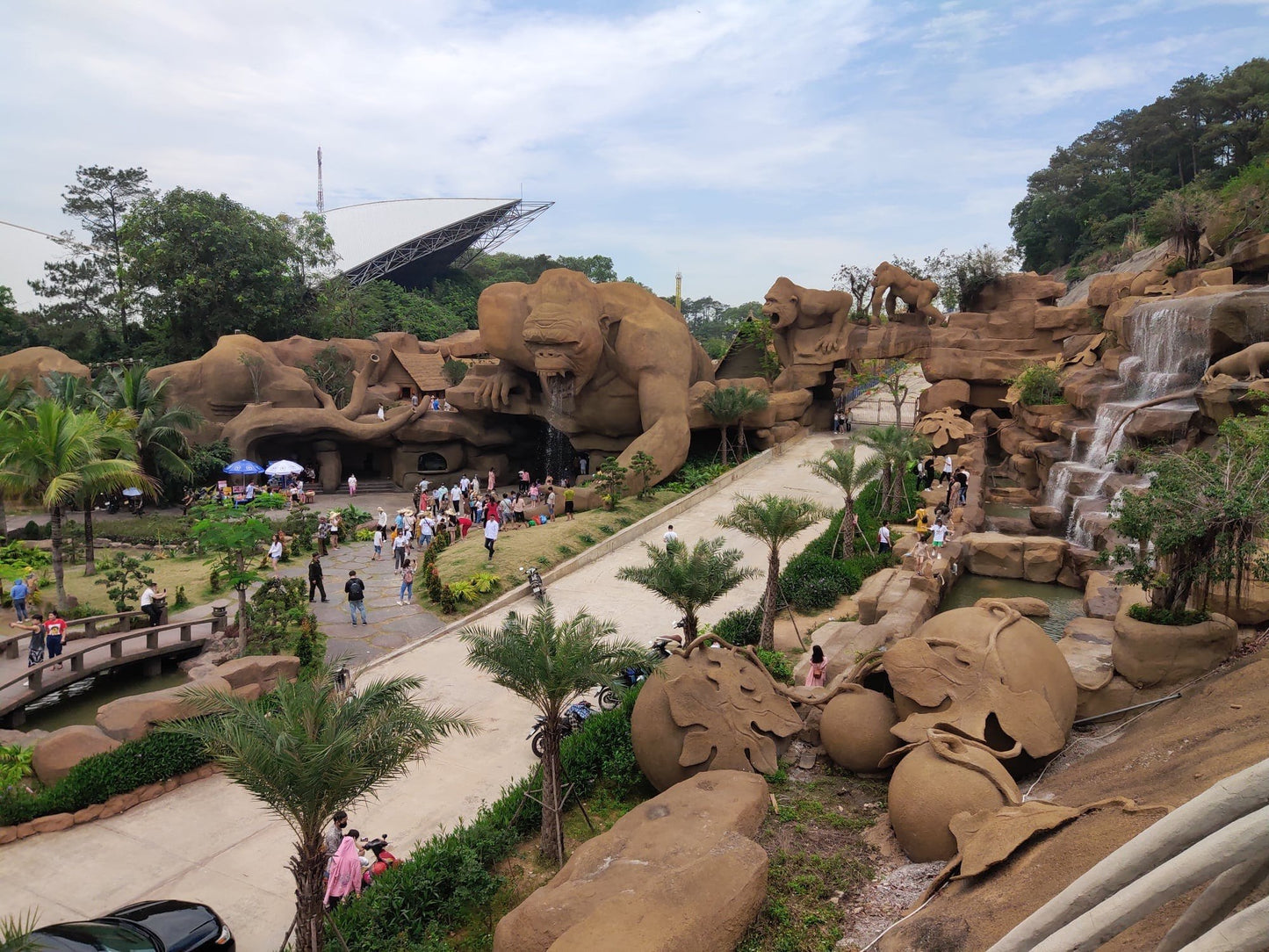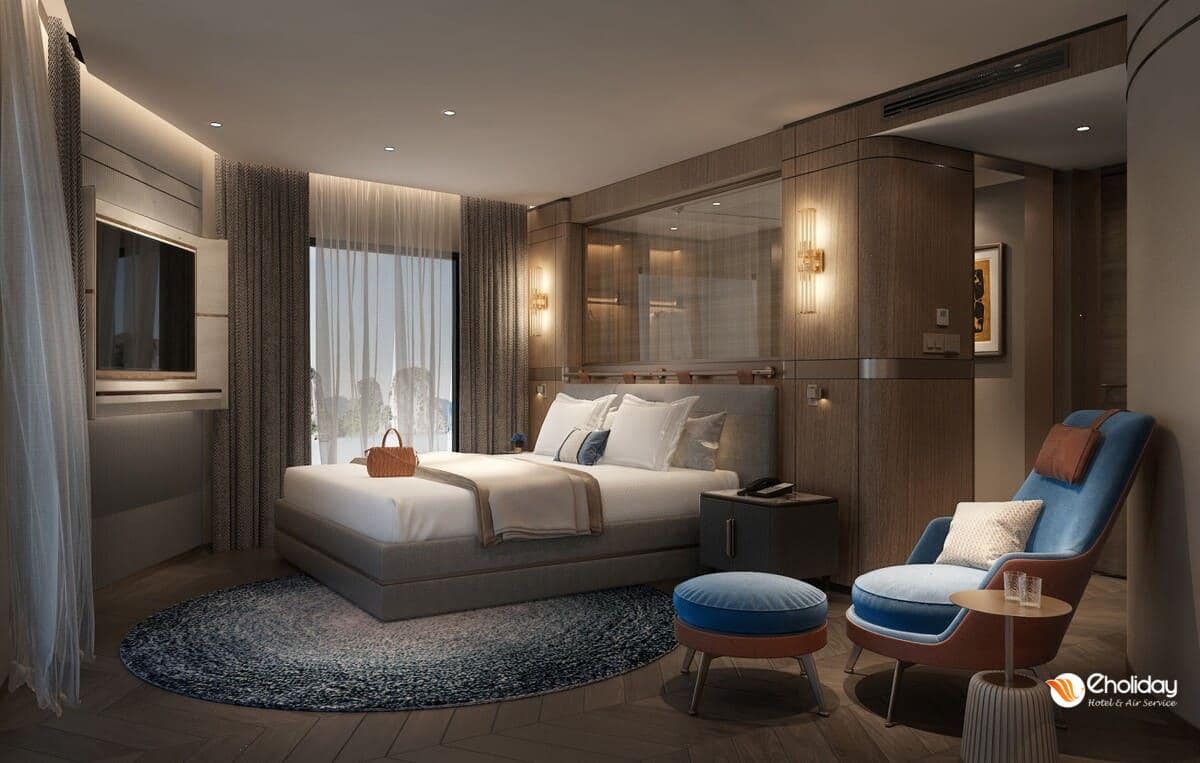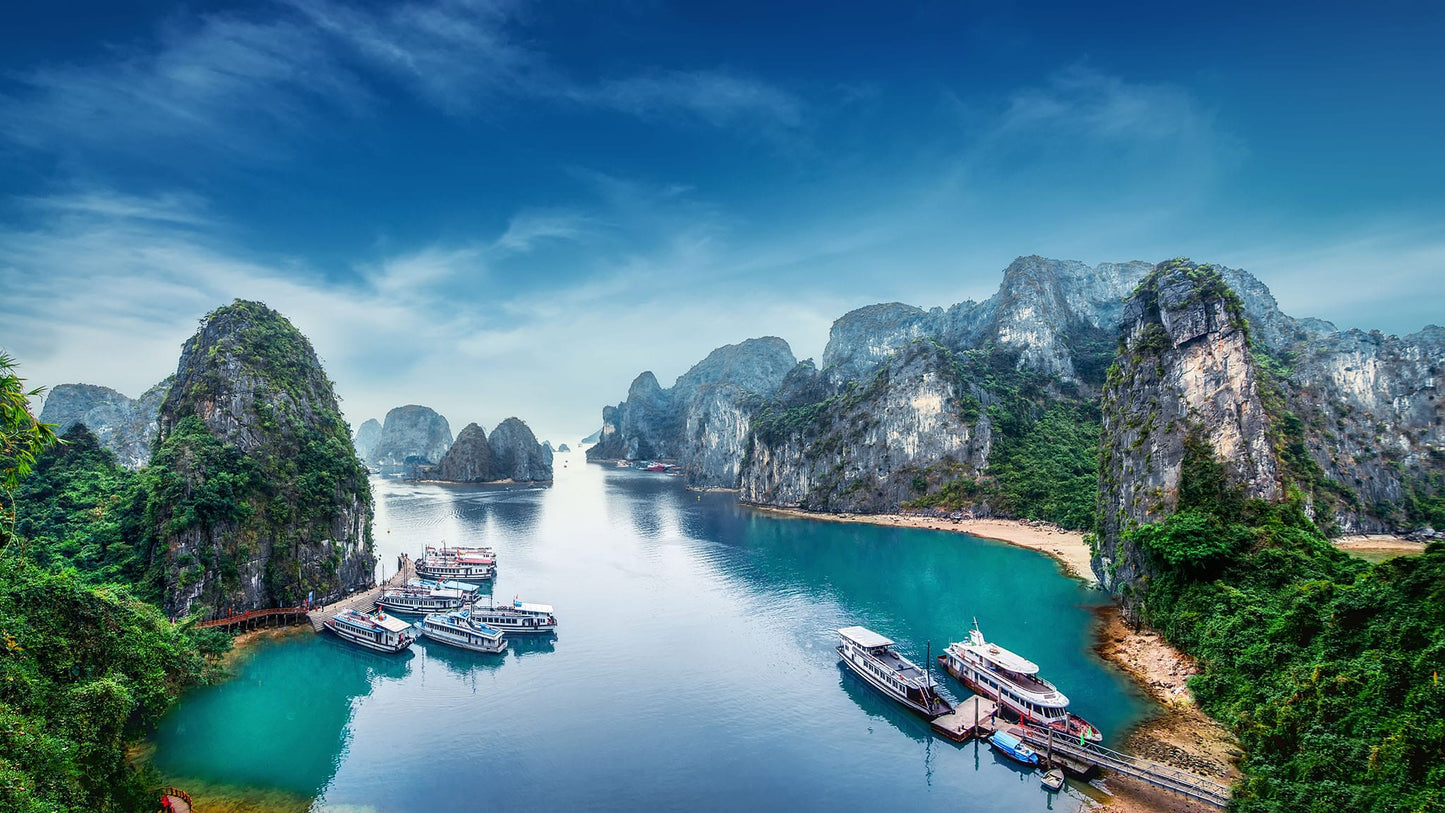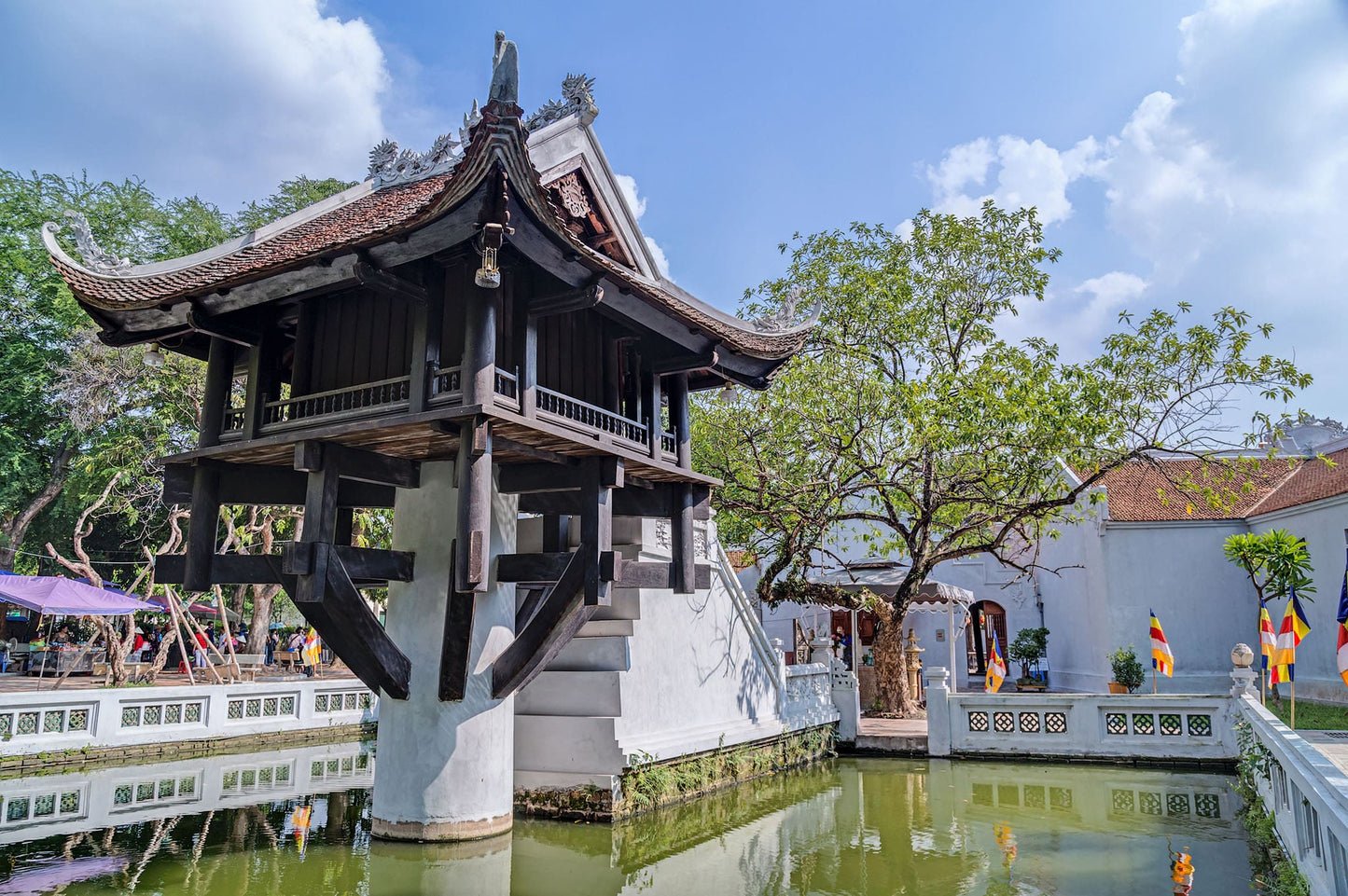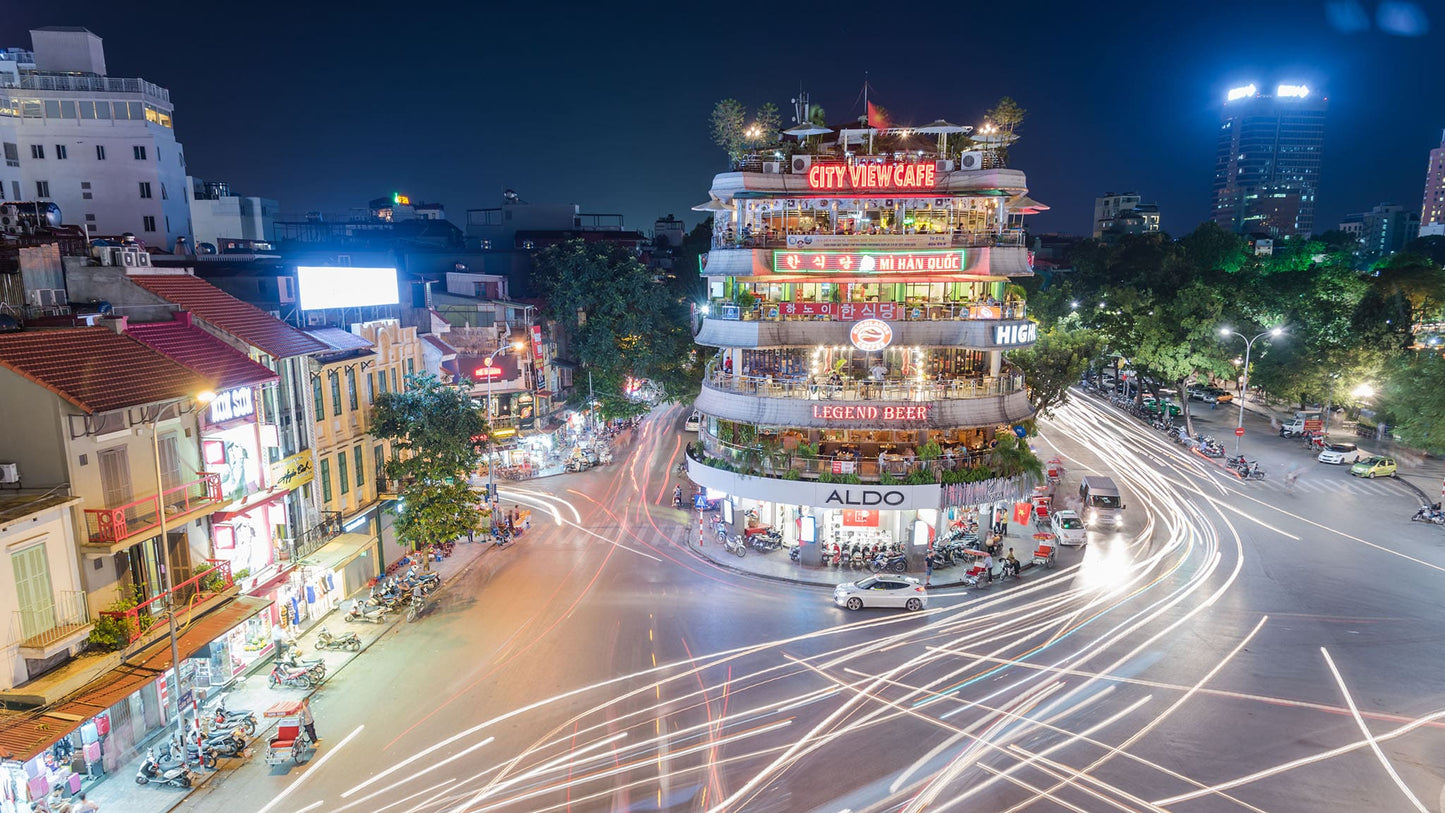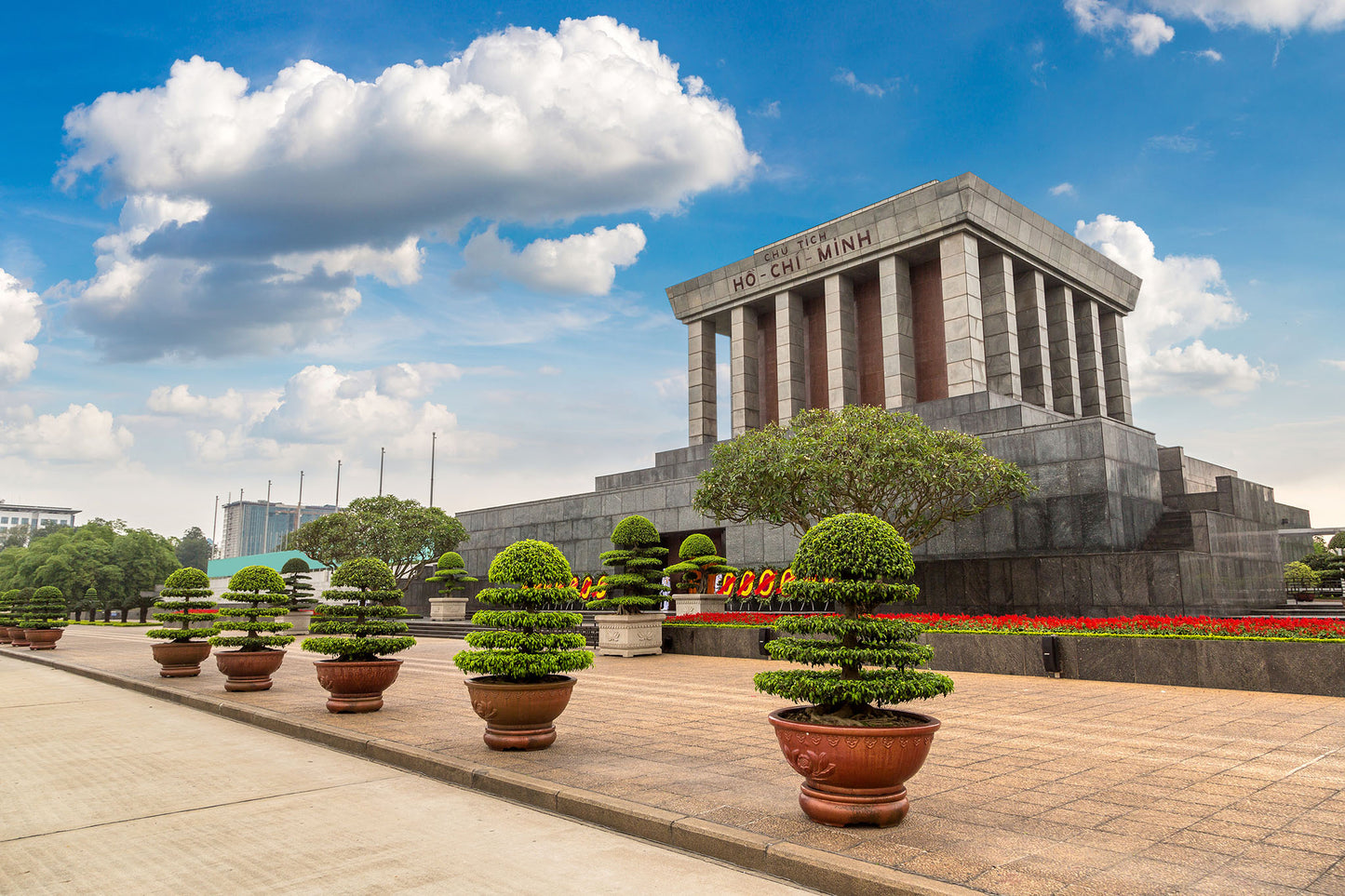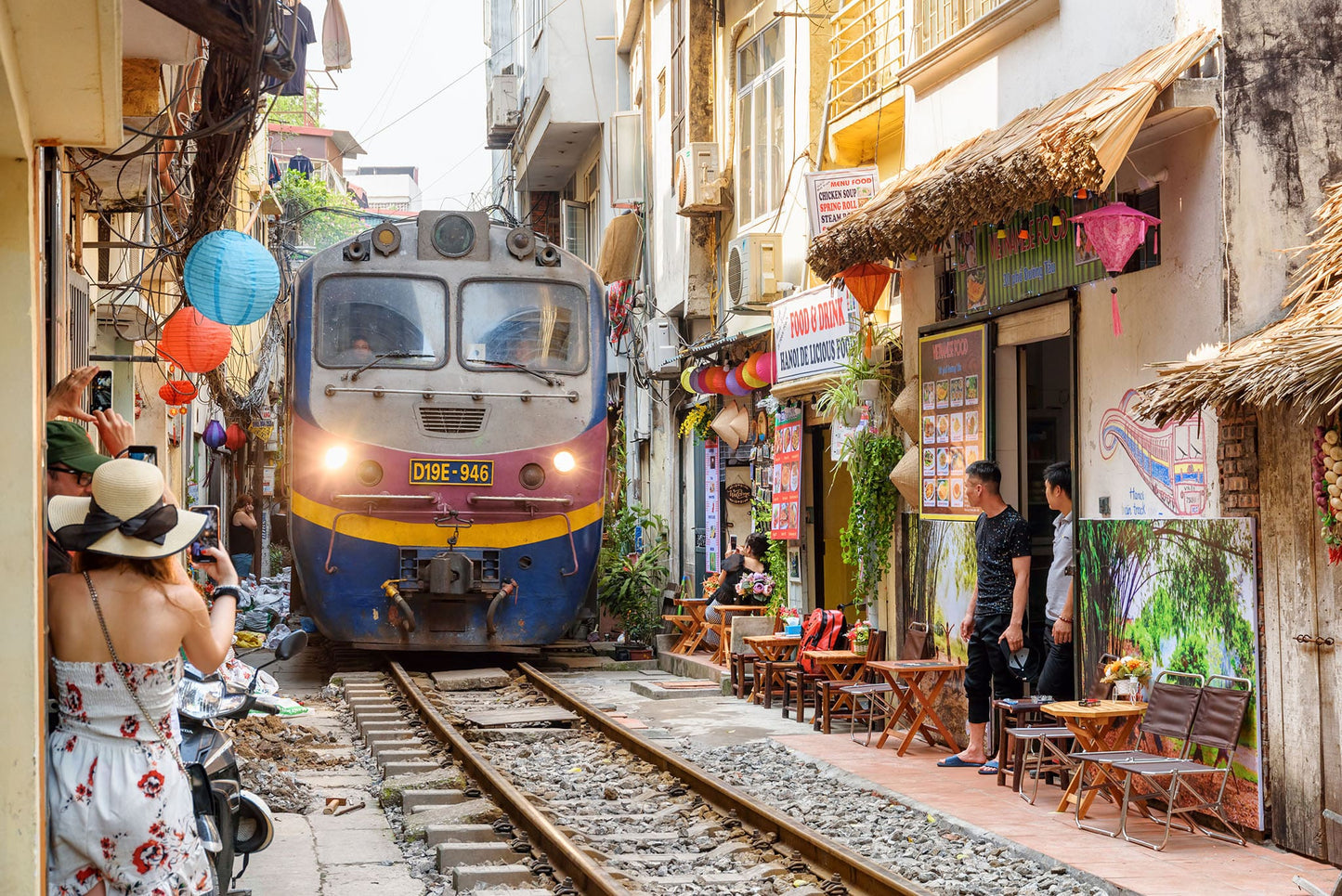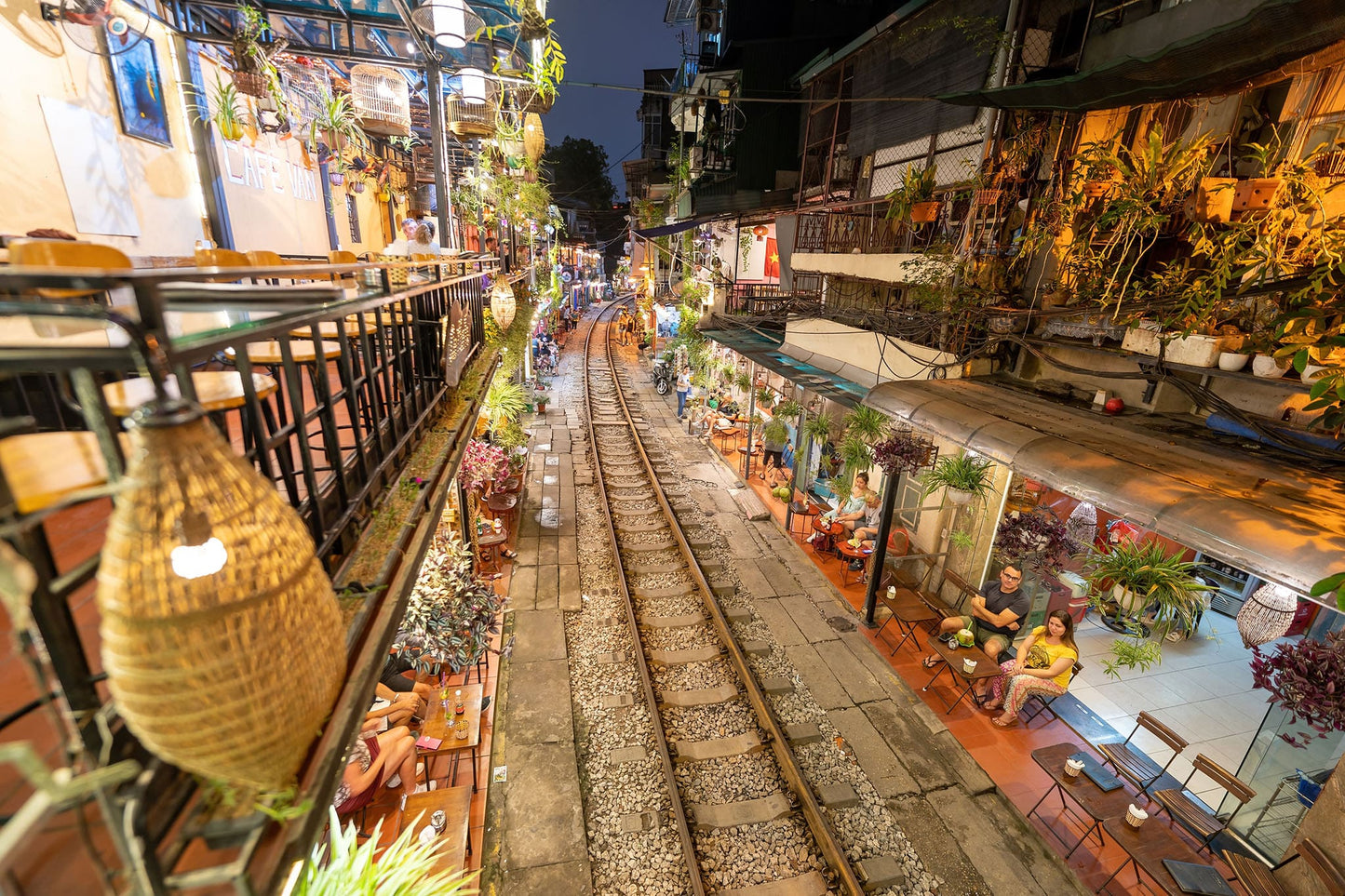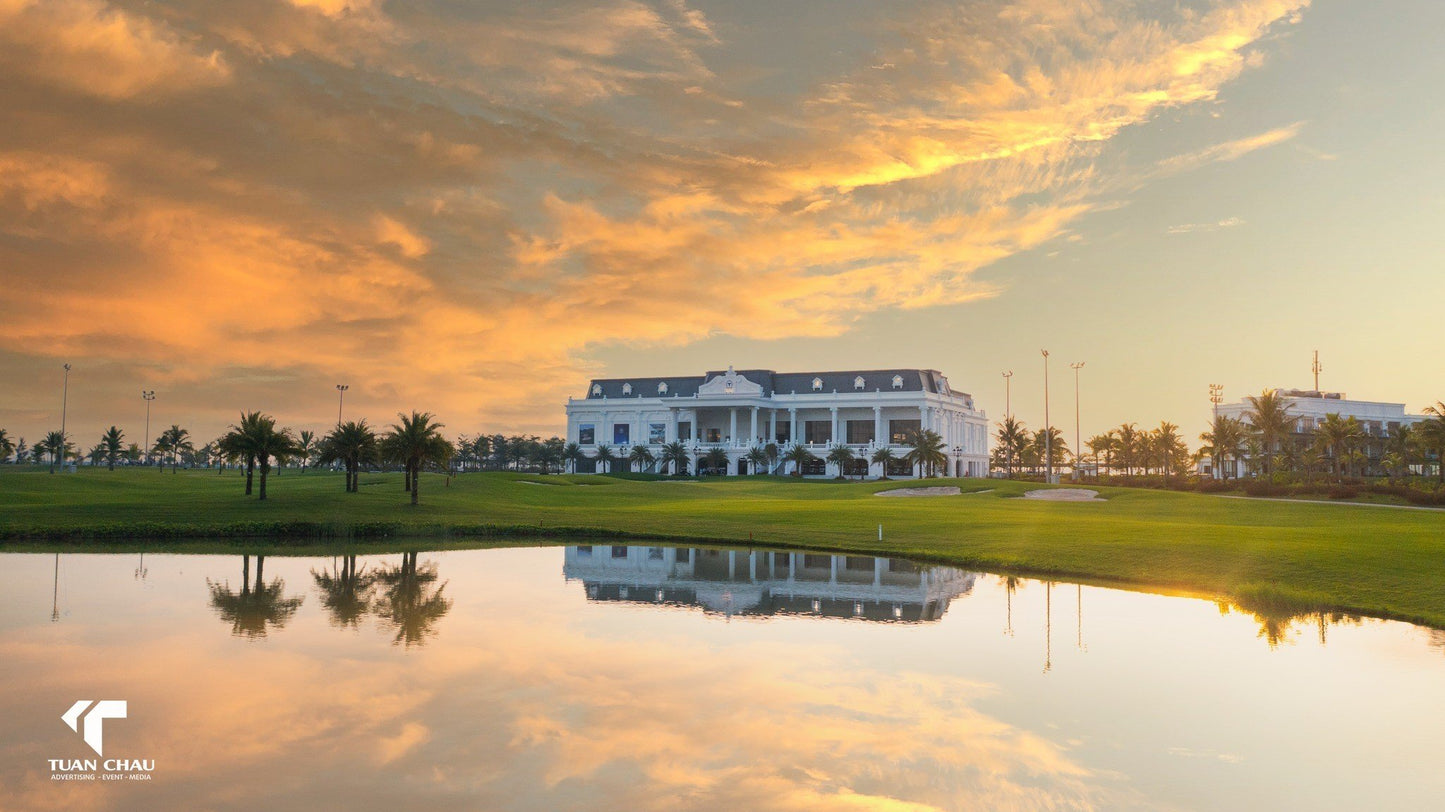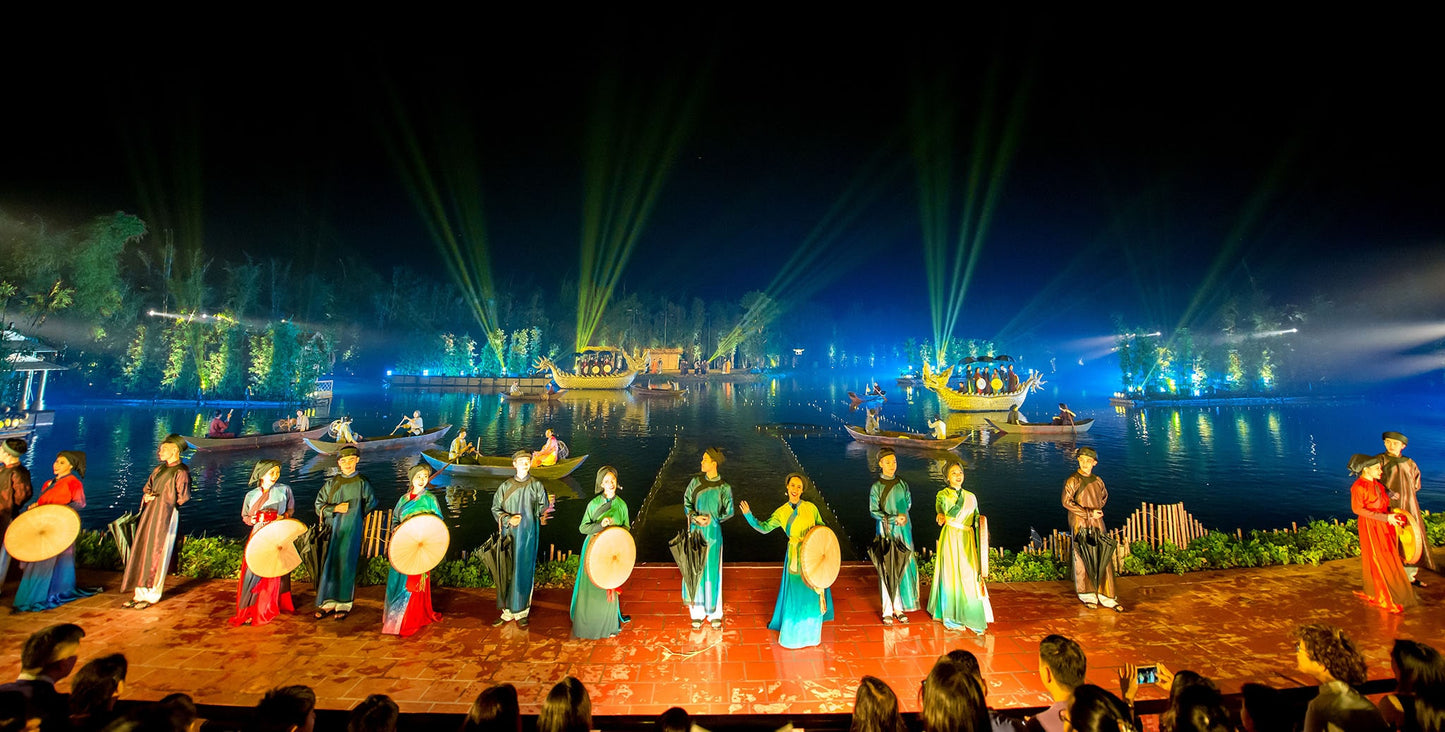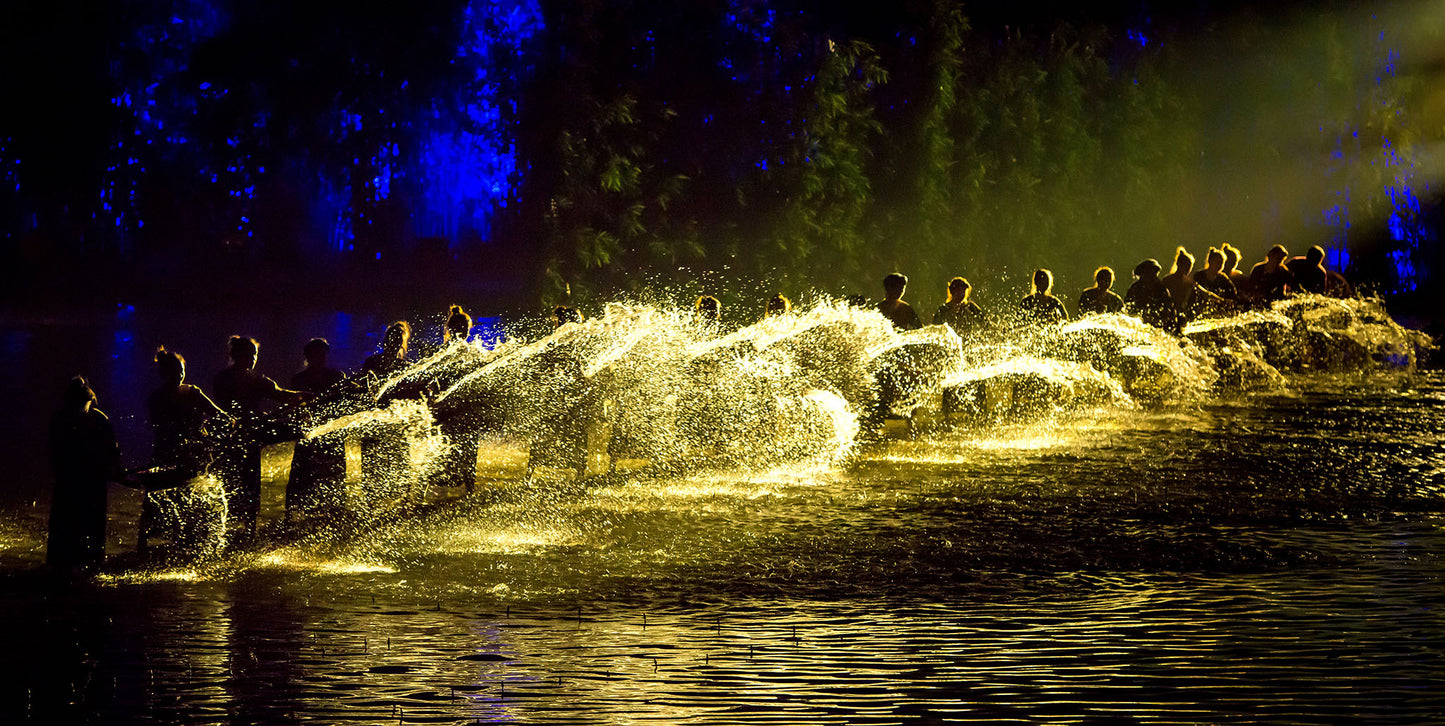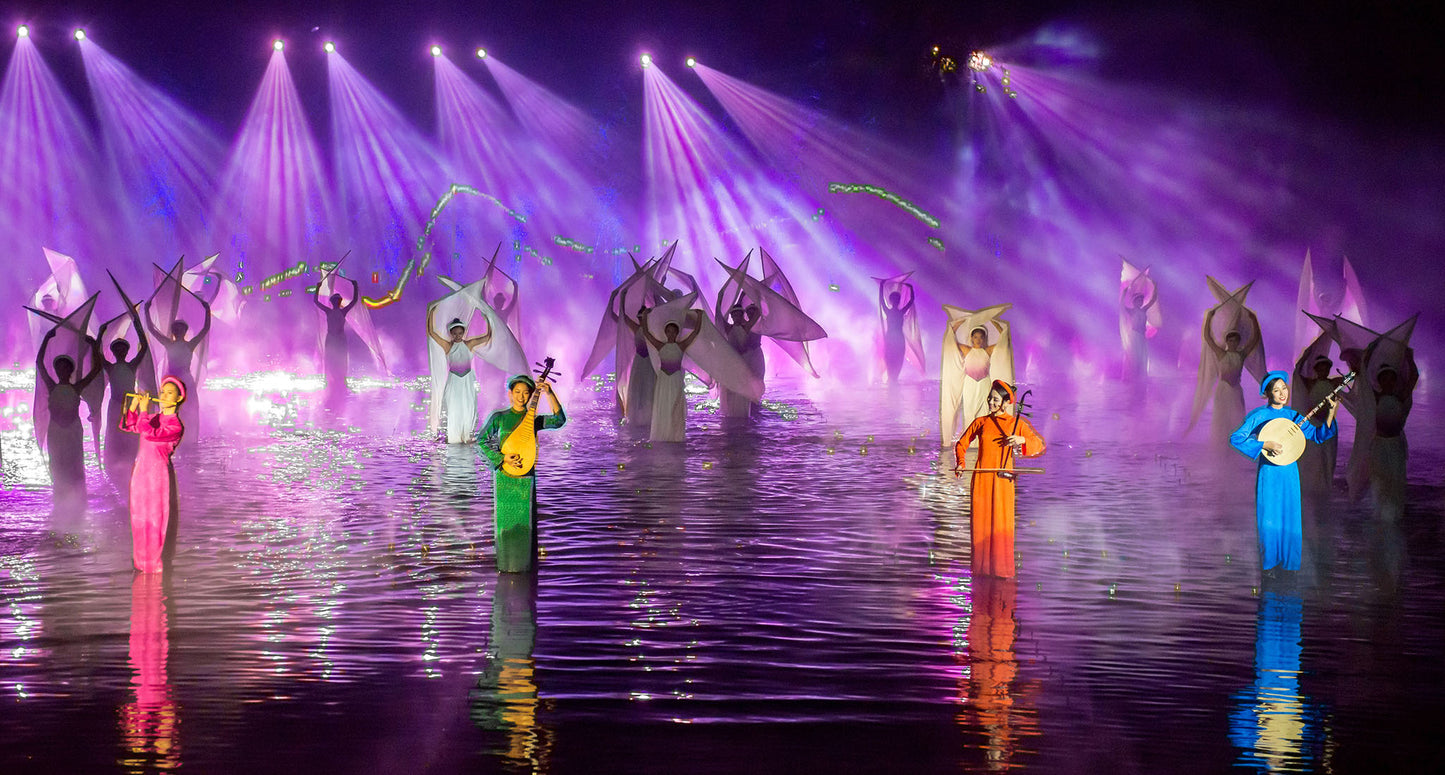 Day 1: Dive into Cultural Immersion
Start your journey with a visit to the Thay Pagoda, an ancient architectural marvel nestled in the mountains. Here, immerse yourself in the local Buddhist beliefs and practices, and marvel at the pagoda's stunning landscapes. In the evening, enjoy a spectacular dinner at the Tuan Chau Quoc Oai campus and be captivated by "The Quintessence of Tonkin" show. This must-see cultural spectacle brought alive by hundreds of performers and inspired by the spiritual history of the Thay Pagoda, gives you a chance to explore Vietnamese history from a contemporary perspective.
Day 2: Embrace Nature and Conservation
Begin the morning nourishing your bodies with a hearty breakfast before embarking on a day dedicated to environmental awareness. Embark on an inspiring trek through the lush trails of Cuc Phuong National Park, a biodiversity haven. The adventure continues with a visit to the Endangered Primate Rescue Centre. Here, families will deepen their understanding of wildlife conservation, enriching their knowledge and awareness of its importance. In the heart of Cuc Phuong National Park, every participant will gain an appreciation for our collective responsibility to safeguard our natural world.
Day 3: Engage in Social Responsibility & Historical Awareness
Brace yourselves for an impactful day three, when you'll participate in a specially curated charity event. This is a powerful opportunity to cultivate social responsibility and global empathy, transforming understanding into action.
The day unfurls further with a deep dive into the vibrant culture and rich history of Vietnam. From puppet shows reflecting local folklore to exploring the labyrinthine Hanoi Old Quarter, every moment is a step closer to the heart of Vietnam. A visit to the Museum of Ethnology offers a deeper understanding of the country's diverse cultural heritage. This journey through time culminates in a visit to the Ho Chi Minh Mausoleum and Museum, where the echoes of the Vietnam War resonate, offering a profound perspective on the country's modern history. 
Day 4: Explore the Majestic Ha Long Bay
Set sail as a family aboard the Essence, Vietnam's grandest cruise ship. Participate together in enlightening onboard workshops that offer a delightful blend of fun and learning. The journey takes you to the intriguing Cửa Vạn floating village. Here, families will have the chance to mingle with local fishermen, gaining a profound understanding of their unique way of life in Ha Long Bay.
Back on the Essence, families can bask in the sunlight by the four seasons pool or embark on a kayaking adventure on the tranquil waters of Ha Long Bay. From cultural immersion to leisurely relaxation, the day promises a rich tapestry of experiences that will create cherished family memories.
Day 5: Challenge Yourself and Celebrate the Journey
Embark on the final day and an adrenaline-fueled Family Challenge at Kingkong Park. This thrilling event is more than just a physical challenge, it's a test of teamwork and logical thinking, encouraging families to bond and strategise together.
Nestled on the reclaimed land of Tuan Chau Island, this par 72 golf course stretches between 7,388 yards and 5,220 yards, with Ha Long Bay framing half of its landscape. This stunning course is a creation of Pacific Coast Design, the same brilliant minds behind the acclaimed Kings Island - Mountainview, Heron Lakes and Ruby Tree courses. Here, families can step onto the manicured greens for a round of golf, reveling in the picturesque setting while learning valuable interpersonal and self-management skills.
As dusk settles, gather around the flickering flames of a beachside BBQ. Underneath a sky full of stars, reminisce about the shared adventures, newfound knowledge, and unforgettable experiences of the past few days. This final evening promises to wrap up an extraordinary journey with warmth, joy and a treasure trove of memories.
Accommodation
Tuan Chau Resort Ha Long
Nestled within the private island, Tuan Chau Resort Ha Long offers beachfront accommodation with views of Ha Long Bay in Tuan Chau. It features an outdoor swimming pool and guests can enjoy meals at the in-house restaurant or have a drink at the bar. With more than 100 rooms designed to blend the architectural influences of Vietnamese and French Colonial design, the hillside and coastal villas are interwoven between a peaceful green pine forest and the flower beds of the resort. Tuan Chau Ha Long Resort is the perfectbase for you to explore the magnificent landscape of Ha Long Bay.
'Essence Grand' Superyacht (60-100 people)
This five-deck steel ship is designed with 56 elegant guest rooms and suites, making it the largest overnight ship in Ha Long Bay. The vessel will take you to stunning destinations in different parts of the bay. What will also surprise you is the superb range of cutting-edge onboard facilities to suit all needs, including a salt water infinity pool, golf simulator impact screen, a gym and yoga studio, a conference room, a wine & cigar lounge, a mini library and reading area, a kids' club and more.. Immerse yourself in a spectacular experience of exclusivity, comfort and elegance in this unique superyacht.
Paradise Grand Cruise (40-60 people)
Inheriting and upgrading the superior points of its "predecessor" Paradise Elegance, Paradise Grand - the "rookie" of Paradise Vietnam's luxury cruise fleet, has become a new symbol of luxury tourism on Lan Ha Bay. The ship has also been voted the most luxurious destination for the elite, with a floating restaurant boasting a menu devised by a Michelin-starred chef and the only 5-star speedboat in the bay - Paradise Express. With a capacity of 198 people, Paradise Express transports passengers from Tuan Chau to Cat Ba to board Paradise Grand. Embark on an extraordinary Lan Ha Bay Cruise aboard Paradise Grand and immerse yourself in the breathtaking beauty of the bay.
Tuan Chau Resort Hanoi
Tuan Chau Resort Hanoi located in situated in the Thach That District part of Hanoi, this property puts you close to attractions and interesting leisure activities. With totals of 84 spacious featuring air-conditioning central controlled. Contemporary designed with luxurious beech wood, soft leather upholstery and wooden floor. All the guestrooms are elegant and featuring LCD TV screen, tea and coffee facilities, mini-bar, multi channels satellite television, IDD telephone, combination shower/bathtub, hairdryer, remote control air conditioning, writing desk, and safety boxes. Wifi internet is available at lobby; business center and ADSL in all rooms are freely provided to in-house guest.
Learning Outcomes
Cultural Bonding and Understanding
Families will have the opportunity to learn about and appreciate Vietnamese culture, traditions and history together. Exploring new cultures as a unit can help strengthen familial bonds and foster mutual respect and understanding within the family.
Environmental Awareness
Visiting national parks and conservation centres as a family will help all members understand the importance of environmental conservation. It's an excellent opportunity for parents to instill in younger participants a sense of responsibility towards the environment.
Social Responsibility
Participation in charitable events provides a platform for families to work together towards a common goal, fostering a sense of social responsibility and empathy. It's also an excellent way for parents to demonstrate these values to their children.
Teamwork within the Family
Various team activities and challenges will encourage families to work together, enhancing their teamwork and collaboration skills. These experiences can help improve communication within the family and foster a supportive and co-operative home environment.
Resilience and Personal Growth
Adventure activities will challenge families and encourage them to step out of their comfort zones. This will not only promote personal growth, but also resilience, as family members support each other in overcoming obstacles.
Interpersonal Skills and Communication
Interactions with other families, camp leaders and local communities will enhance interpersonal and communication skills across all family members. This can lead to improved understanding and stronger relationships, both within the family and with others.
Join us for this one-of-a-kind winter camp that will not only entertain but also educate and inspire. A journey of cultural discovery, environmental awareness, social responsibility and personal growth awaits. Sign up today and let the adventure begin!
Camp Details
Dates: 17 – 22 December 2023; 23-28 December 2023; 2-7 January 2024
Location: Ha Long Bay & Hanoi, Vietnam
Family Size: Two adults and one child, aged between 5 and 16 years old
Camp Type: 6-day overnight camp
Language: English
Group Size: 40-100 people
Please note that if you opt to participate individually in all activities and require single occupancy accommodation, there will be an additional charge of HK$2,000.
Terms and Conditions
We have a number of policies in place to assure the quality of our programmes, their administration and the safety of the children and staff who take part in them. Please take a moment to review our policies and guidelines.
Please also read through our Personal Information Collection Statement to understand how we may use your personal data.