Our oceans, vast and diverse, hold significant potential for growth and innovation, yet are increasingly threatened by marine debris. Marine debris is an environmental, economic, human health and aesthetic problem. From densely populated regions to remote areas far from obvious sources and human contact, our ocean has become a dumping ground for rubbish. Everyday items like plastic bags and food wrappers, larger items like car batteries and fishing nets, our debris is entering the sea at an alarming rate. This debris not only affects marine life, but also takes a significant toll on people and coastal communities around the world.
Regular price
HK$10,000.00
Regular price
Sale price
HK$10,000.00
Unit price
per
Sale
Sold out
Address

38 Tsing Ying Road, Tuen Mun, Hong Kong
Fees include

study materials, lunch, as well as the provision of local transportation to and from AISL Harrow Hong Kong at designated locations.
Share
View full details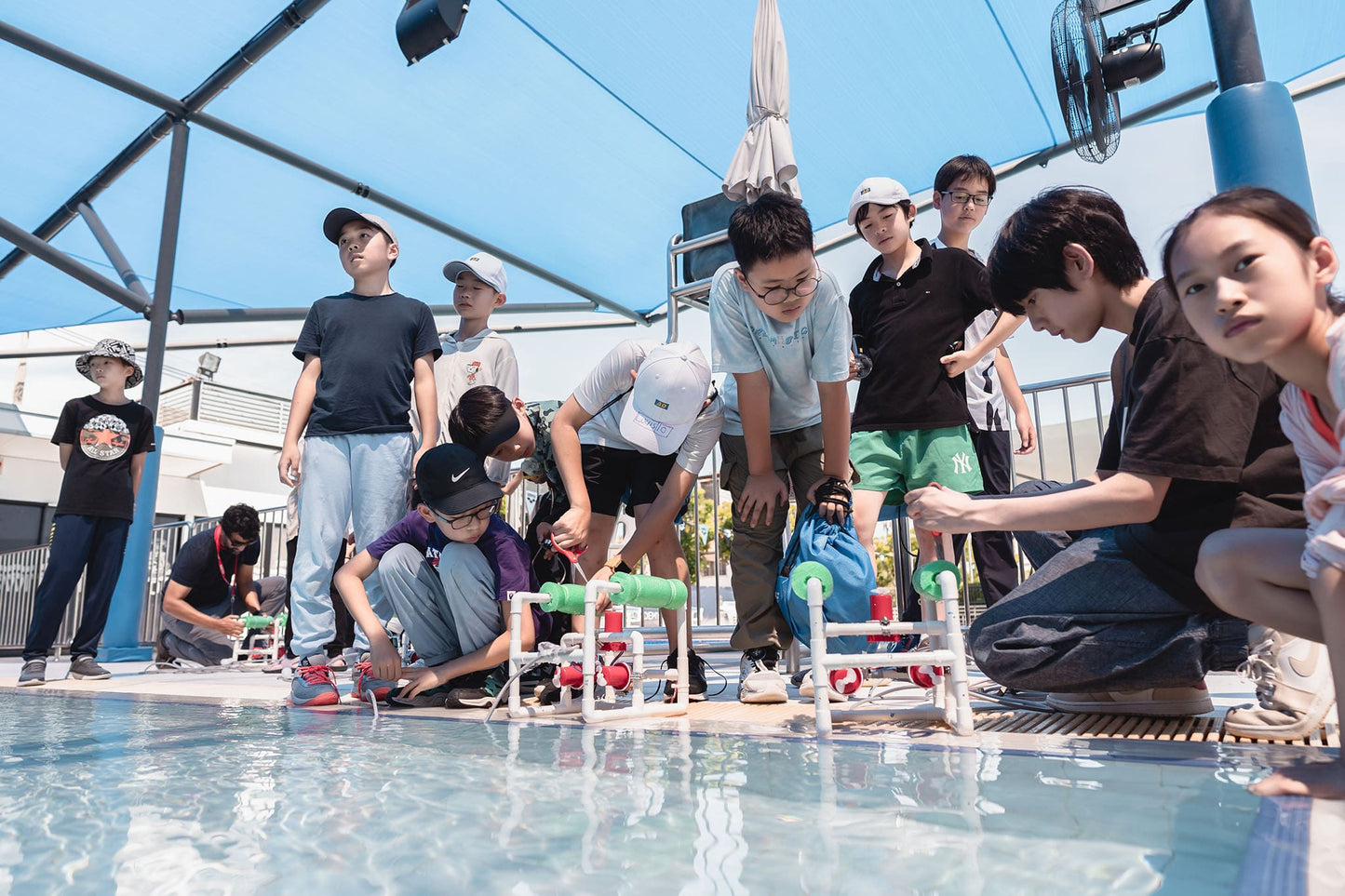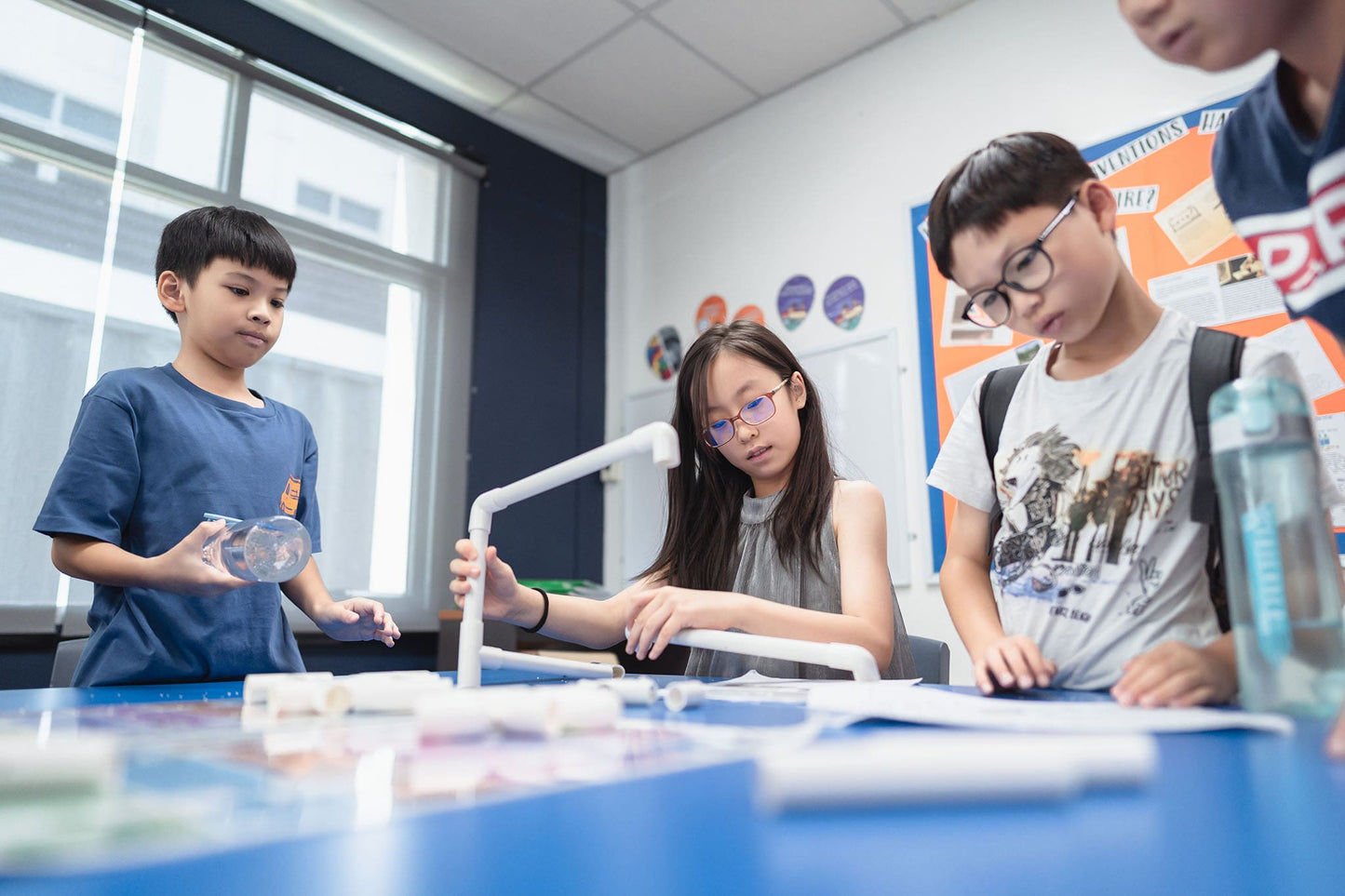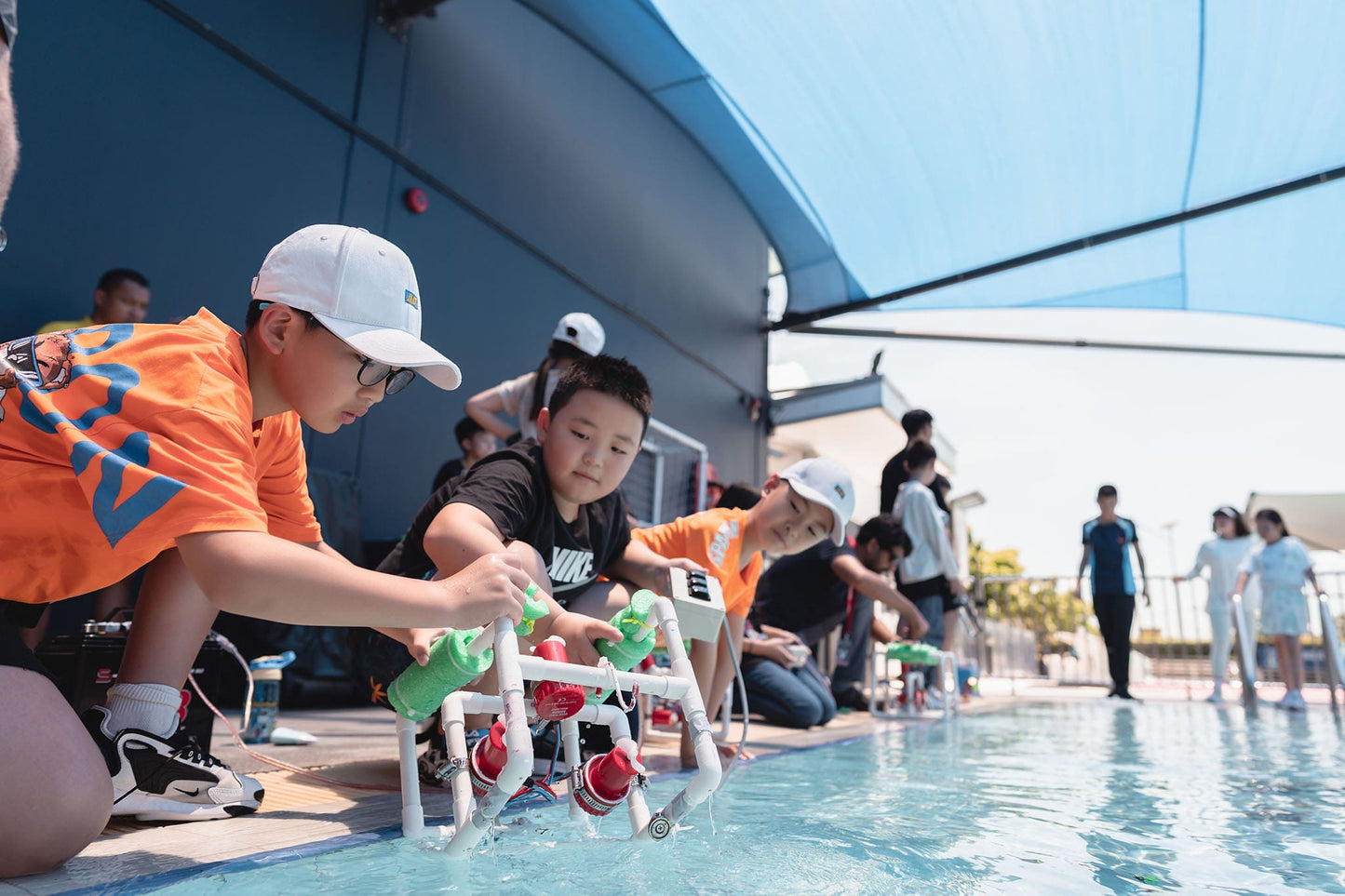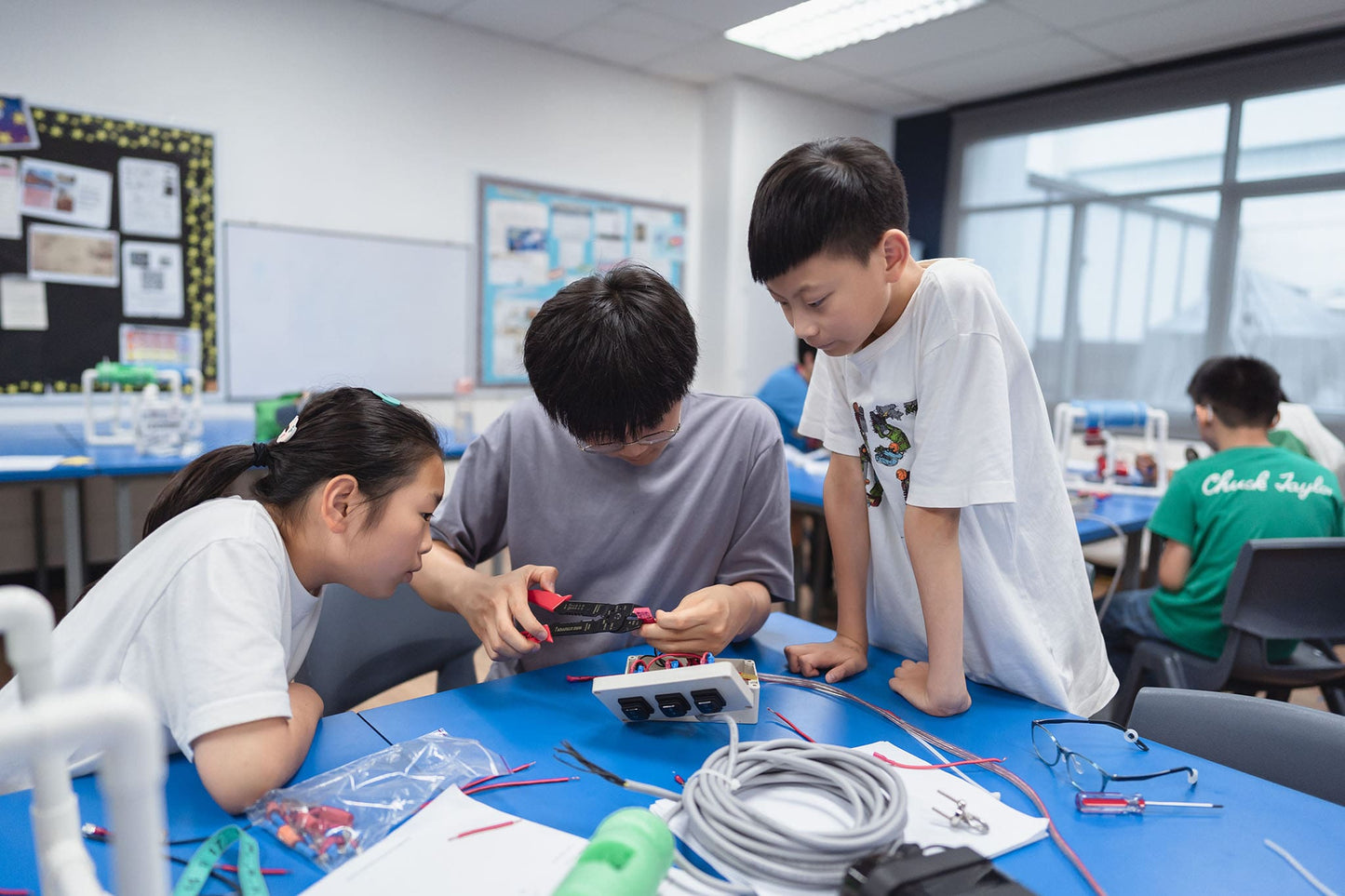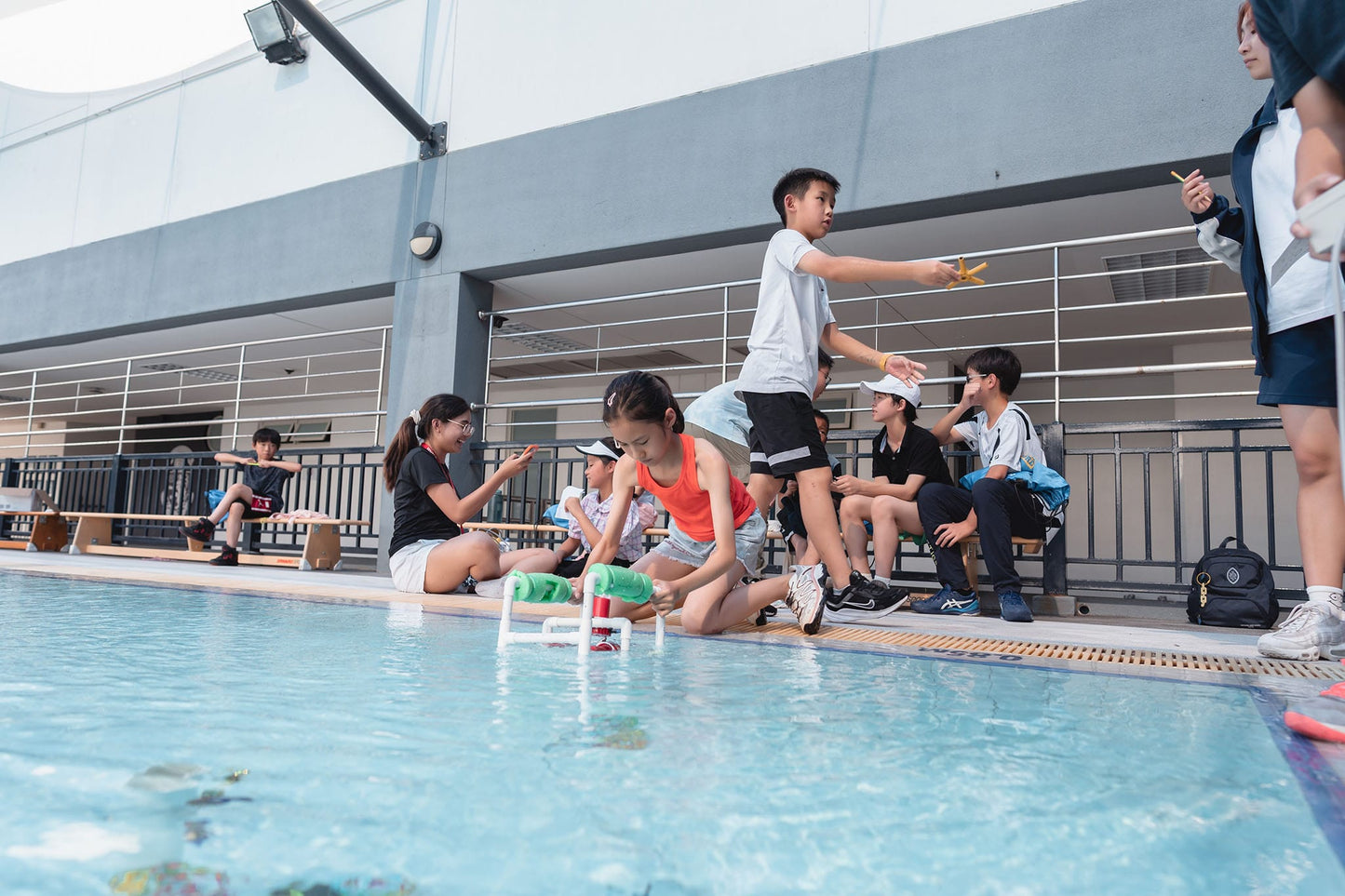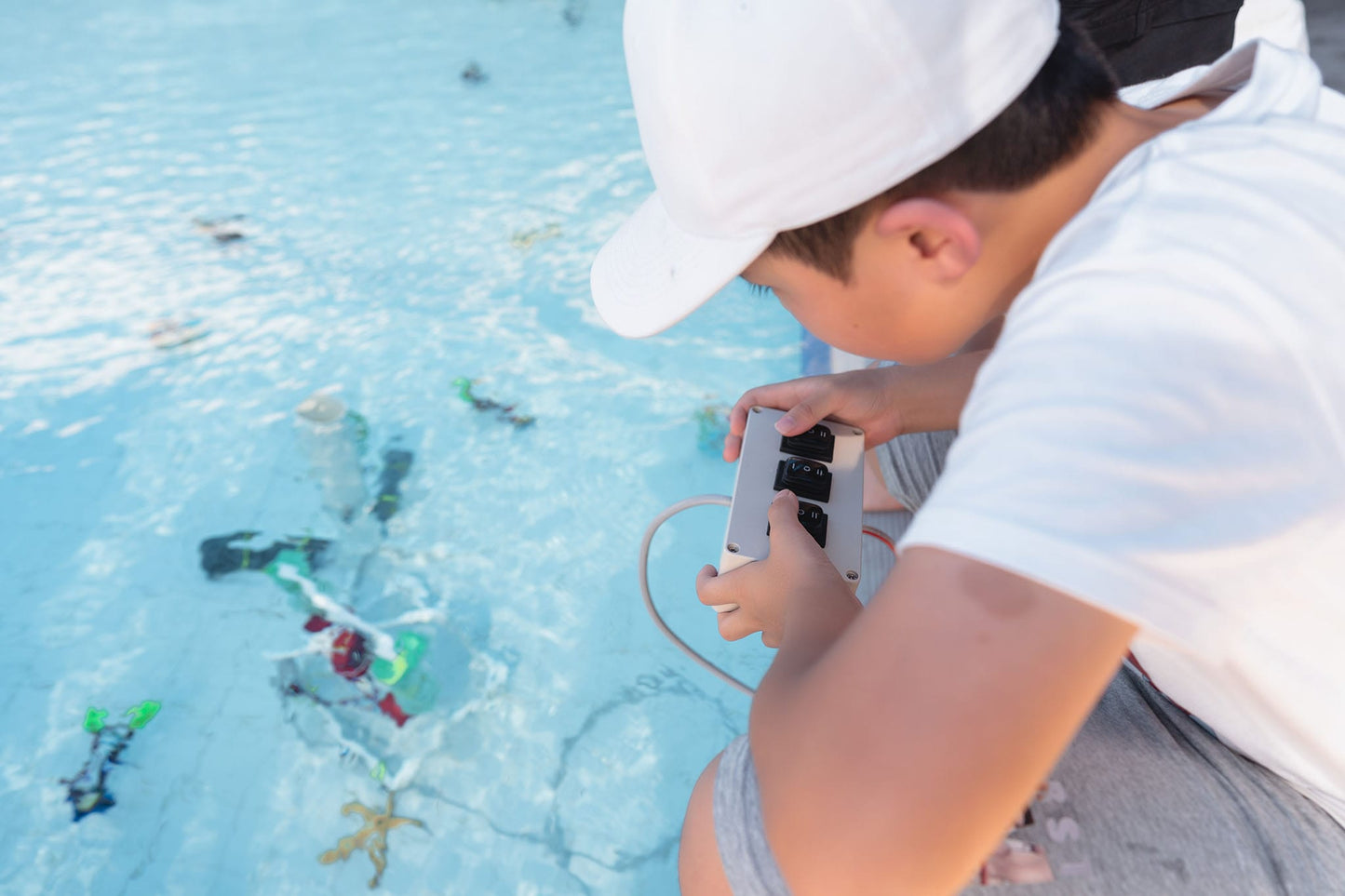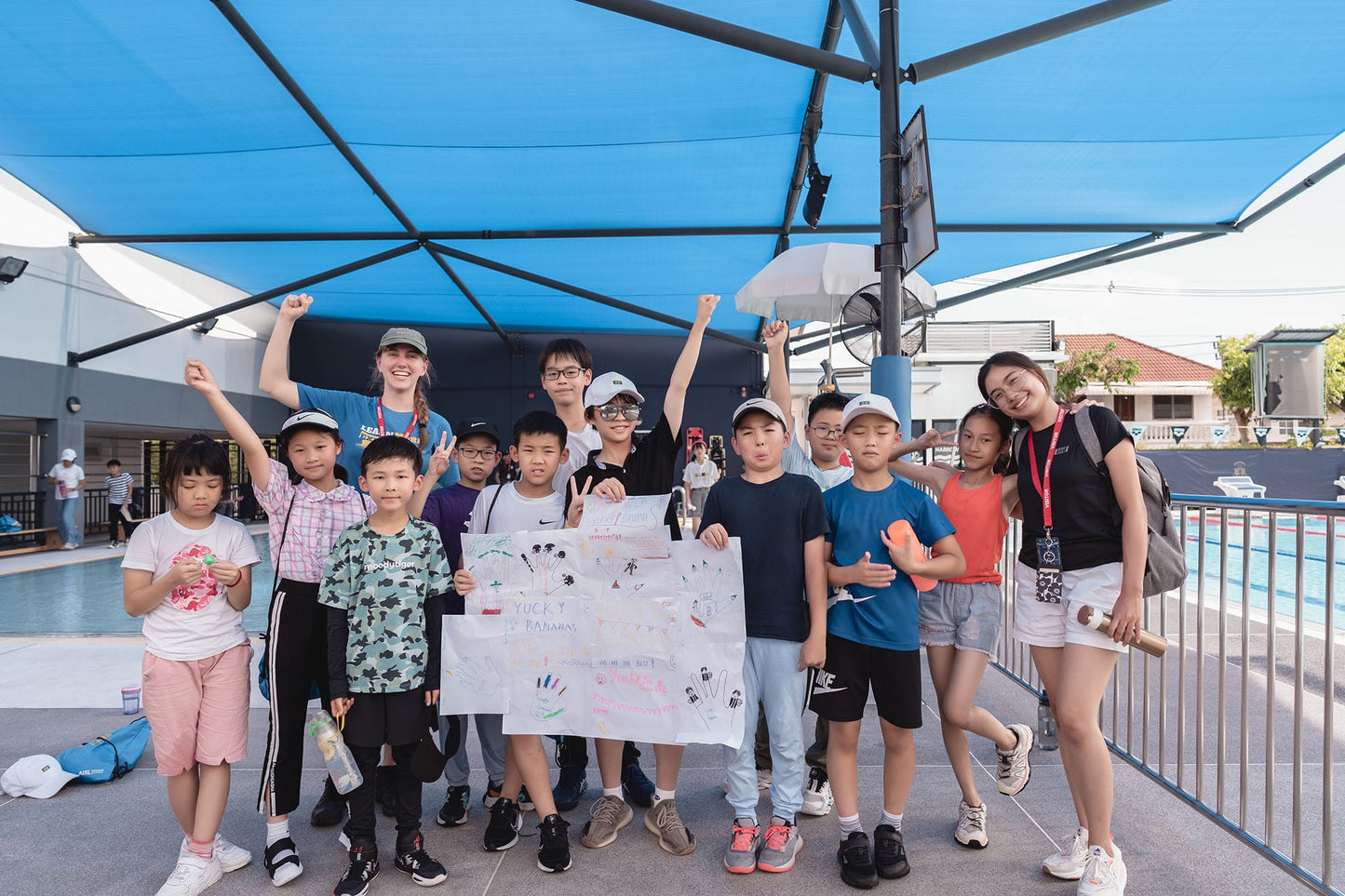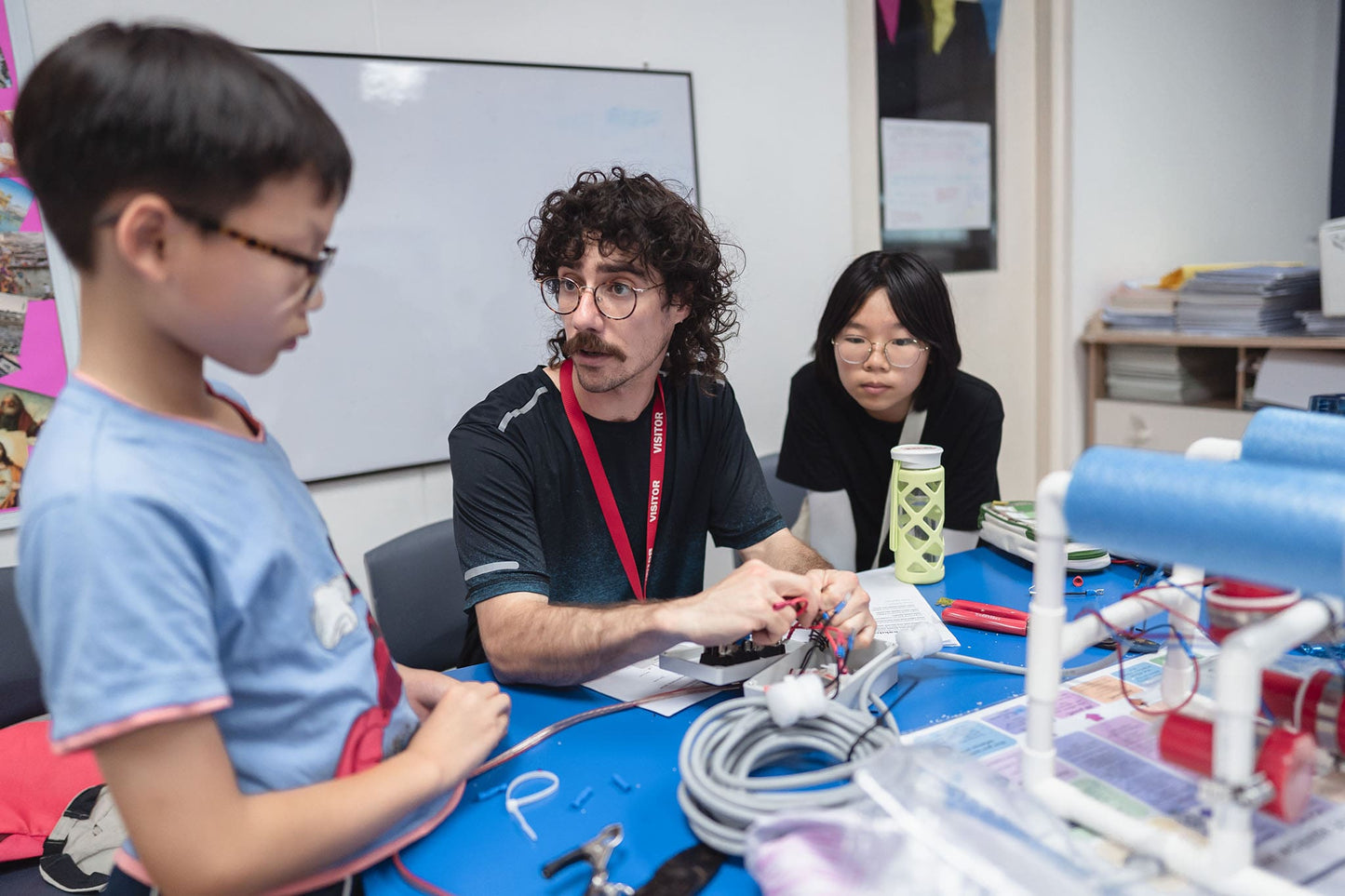 In an effort to combat this global issue, AISL Outdoor, in collaboration with the Institute of Electrical and Electronic Engineers (IEEE), a global authority in engineering, computing, and technology, is launching our first-ever ROV Winter Camp.
Dive into the World of ROVs
An ROV, or Remotely Operated Underwater Vehicle, is a tethered underwater mobile device often referred to as an underwater robot. These devices are designed to be controlled from the surface and are equipped with specialised tools to perform tasks which could be hazardous or impossible for divers to execute.
Our programme introduces the fundamentals of ROV technology, progresses through a Mini ROV workshop, culminates in a Basic ROV Build, and ends with a thrilling under-water challenge. This comprehensive approach ensures students master the knowledge and skills required to assemble and operate an ROV.
Mini-ROV Workshop
Starting with a Mini-ROV, a perfect starting point for anyone interested in underwater robotics, students will learn the basics required for advanced designs. The unit comes in a kit, with two different assembly options depending on the student's age and abilities:
1. Control and motor blocks assembled: The student assembles the ROV, the control box casing and connects the umbilical wires.
2. Complete kit: The student solders the control circuit and motor block, then assembles the control box and the ROV.
This hands-on approach ensures that every student assembles their own ROV, gaining a comprehensive understanding of the basics.
Basic ROV Workshop
Embodying true STEM practices and objectives, this workshop goes beyond basic kit assembly. Students are given a set of plans and a box of materials, from which they build their selected ROV model from scratch. This encourages the development of problem-solving skills and sparks creativity.
Student pilots then test their ROVs in a pool, either a school swimming pool or a portable pool set up specifically for the purpose. Tasks and missions add to the testing experience, encouraging teams to master the functionality and see their ROVs in action.
Key Highlight - Final Challenge: The Marine Debris Showdown
The grand finale of our ROV winter camp is the Marine Debris Showdown — an exhilarating challenge set in our own school pool, transformed into a simulated oceanic arena. This is where the ROV meets genuine under-water challenges.
Each piece of simulated debris, ranging from drinks cans and plastic bags to discarded ropes, represents a real-world threat to our marine environment. The task is to manoeuvre the student-built ROVs through the pool to collect as much debris as possible, testing the precision, functionality and resilience of these underwater robots.
This isn't a simple exercise; it's a pulse-pounding race against the clock, a test of strategy and a trial of innovative problem-solving. Every successful collection signifies a small victory in our ongoing battle against ocean pollution and a testament to the power of technology in environmental conservation.
Our pool will test the ROVs to their limit, with their carefully crafted arms or fixed tools, lights to illuminate the depths, and cameras to navigate the underwater terrain. The teams will need to strategise, adapt and work together, turning their theoretical knowledge into practical solutions under pressure.
This final challenge is not just about winning. It's an opportunity for our students to experience first-hand the complexities and rewards of environmental conservation. It's a step towards understanding that technology and innovation can go hand in hand with preserving our precious marine ecosystems.
Certification and Beyond
All students participating in an ROV workshop will receive an IEEE Certificate of Participation, recognizing their achievement in an IEEE ROV building workshop. These workshops meet specific goals and targets, earning certification by the HK IEEE CT/OES, which can be beneficial for students' further studies.
Upon camp completion, interested students have the opportunity to join various ROV competitions, bolstering their experience and providing reinforcement for future educational pursuits.
About the Institute of Electrical and Electronic Engineers (IEEE)
The IEEE and its members inspire a global community to innovate for a better tomorrow through its more than 400,000 members in more than 160 countries, and its highly cited publications, conferences, technology standards and professional and educational activities.
They are the trusted "voice" for engineering, computing and technology information around the globe.  This includes setting the standards for the way technology is taught in schools and universities.  It is therefore fitting that they take the lead in showing the future of this type of education, particularly STEM learning.
IEEE recognises the effort youngsters put into our workshops and other arranged activities with formal IEEE certification.   Competition and conference platforms are also provided for students to further their work and recognition.
Camp Details
Dates: 17–21 December 2023 & 2-6 January 2024
Locations: AISL Harrow Hong Kong
Age Group: 8-12; 13-16 years old
Camp Type: 5-day day camp
Language: English
Group Size: 40-45 students (Minimum 40 students)
Terms and Conditions
We have a number of policies in place to assure the quality of our programmes, their administration and the safety of the children and staff who take part in them. Please take a moment to review our policies and guidelines.
Please also read through our Personal Information Collection Statement to understand how we may use your personal data.