This winter, spark your child's imagination and fuel their passion for coding and innovation with our exhilarating courses, exclusively brought to you in collaboration with the esteemed MIT Hong Kong Innovation Node. Our pledge is to empower the potential within each young mind, fast-tracking their transformation from budding learners to trailblazing innovators.
Regular price
HK$10,000.00
Regular price
Sale price
HK$10,000.00
Unit price
per
Sale
Sold out
Address

38 Tsing Ying Road, Tuen Mun, Hong Kong
Fees include

study materials, as well as the provision of local transportation to and from AISL Harrow Hong Kong at designated locations.
Share
View full details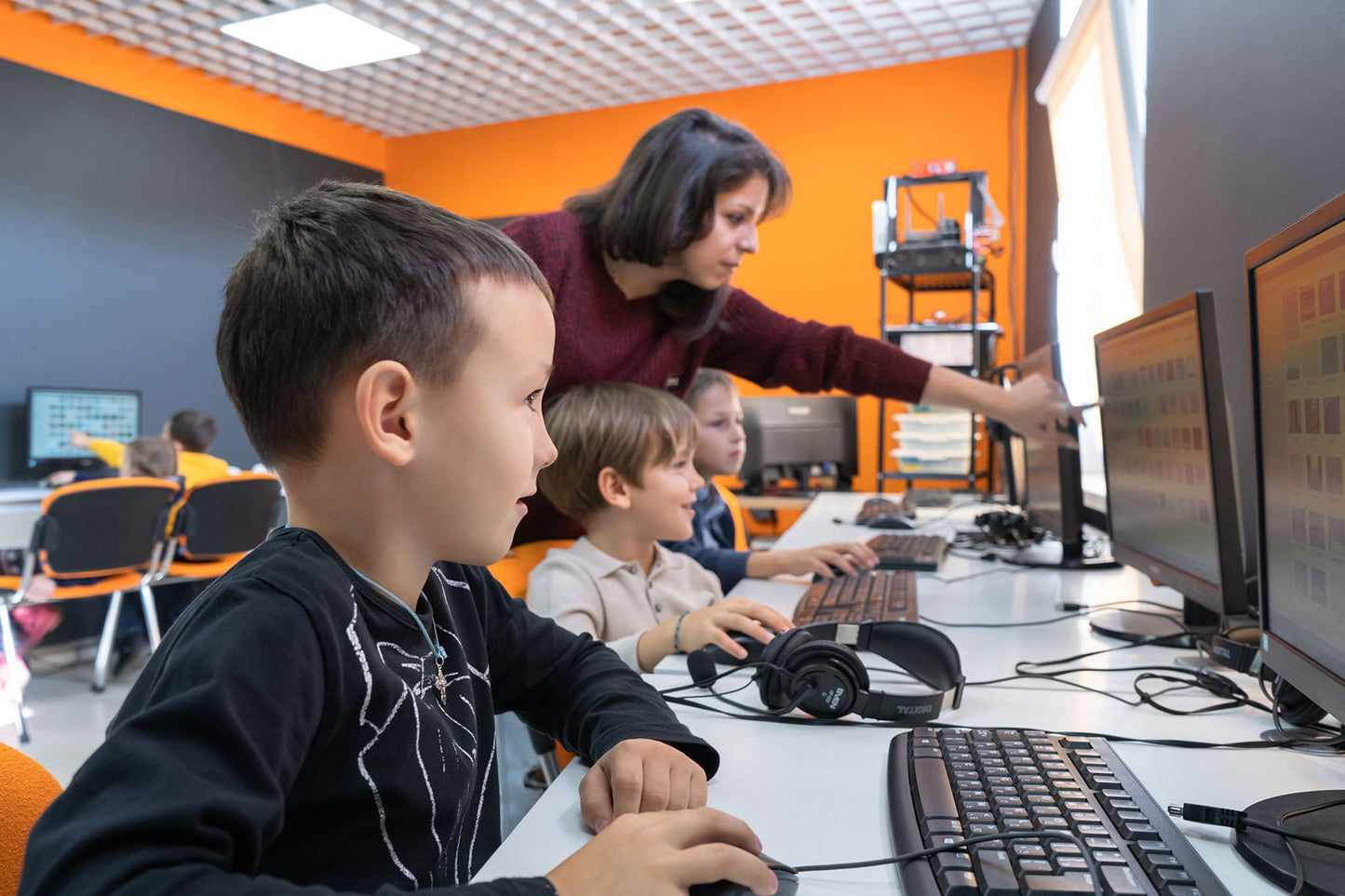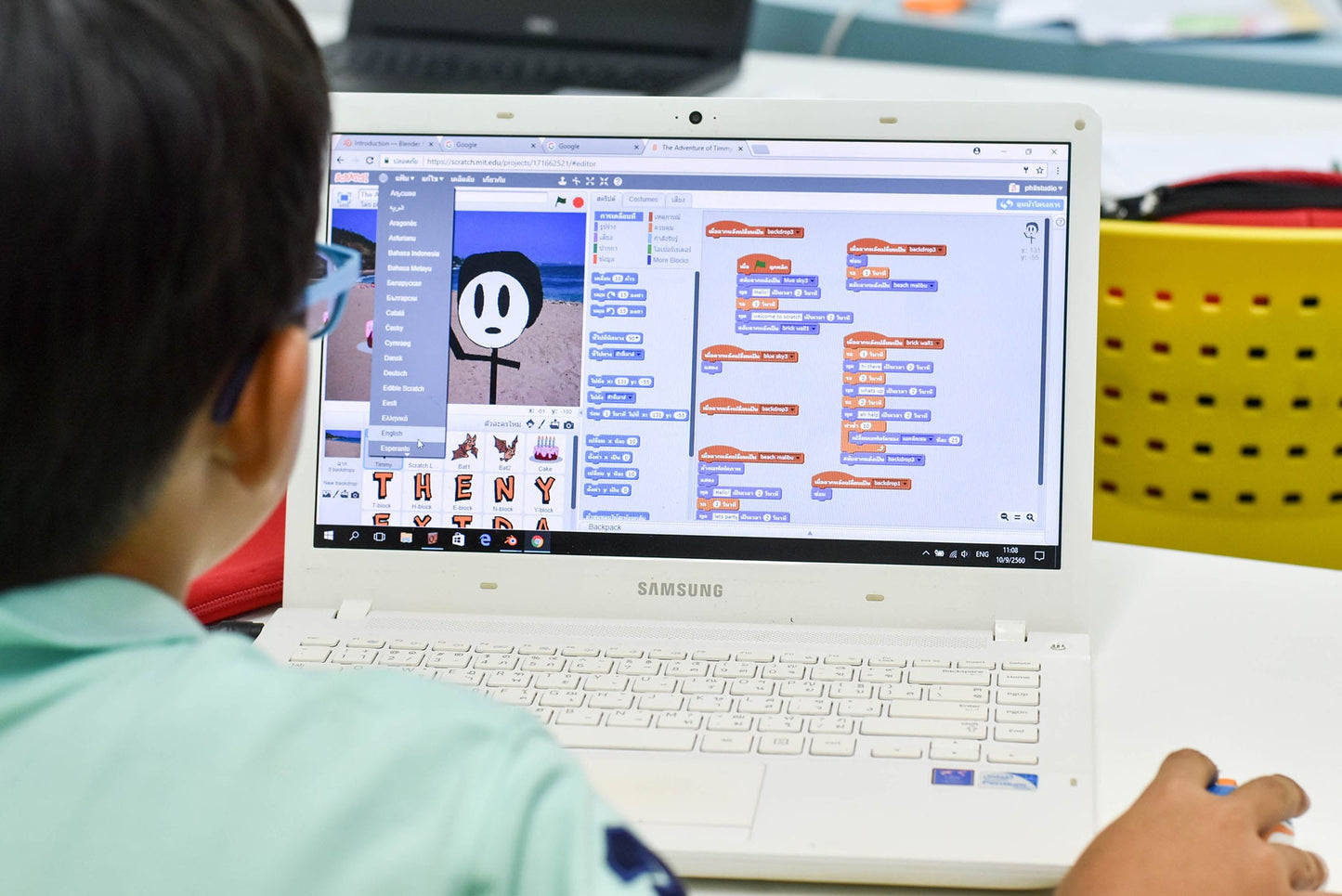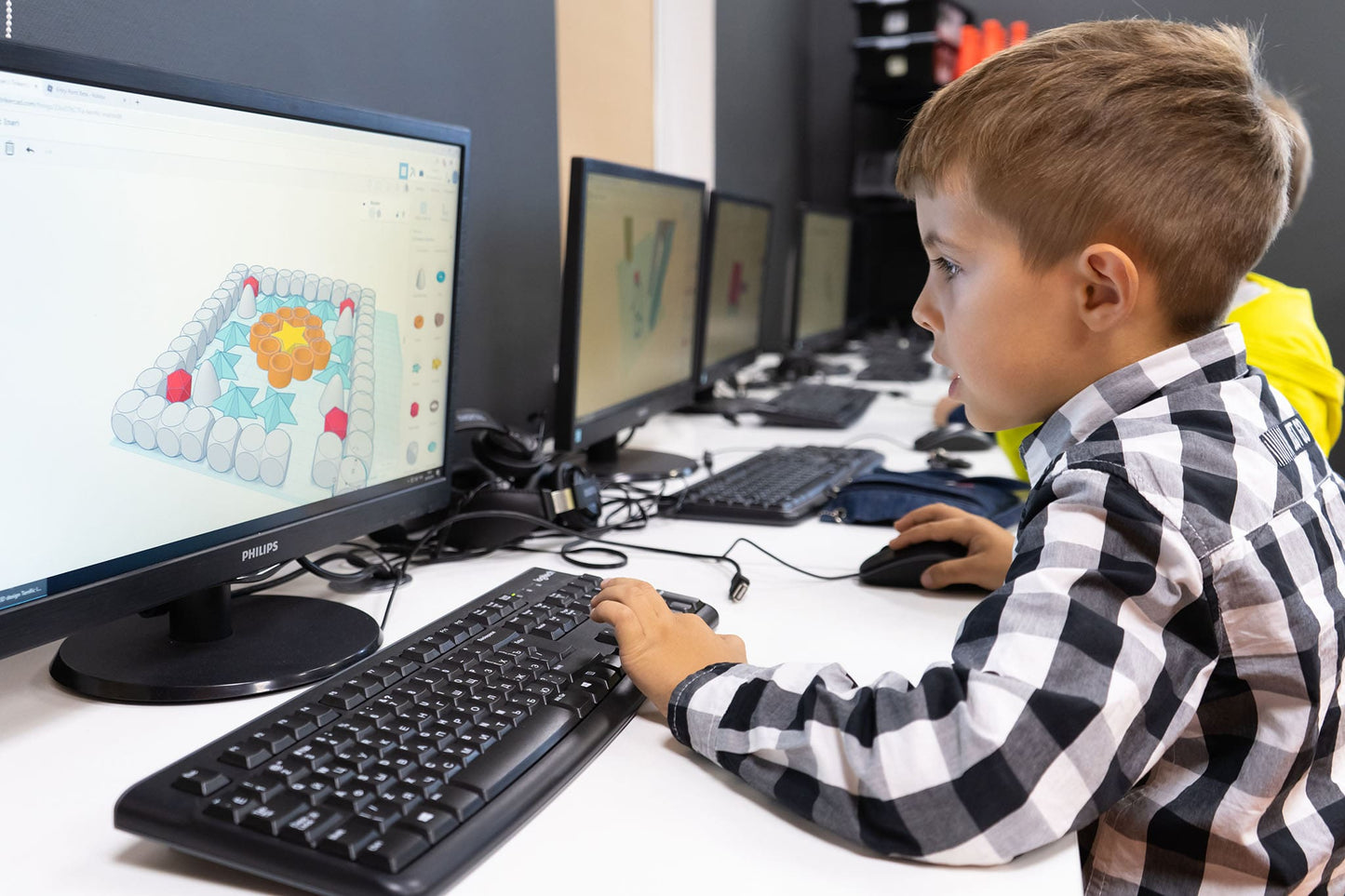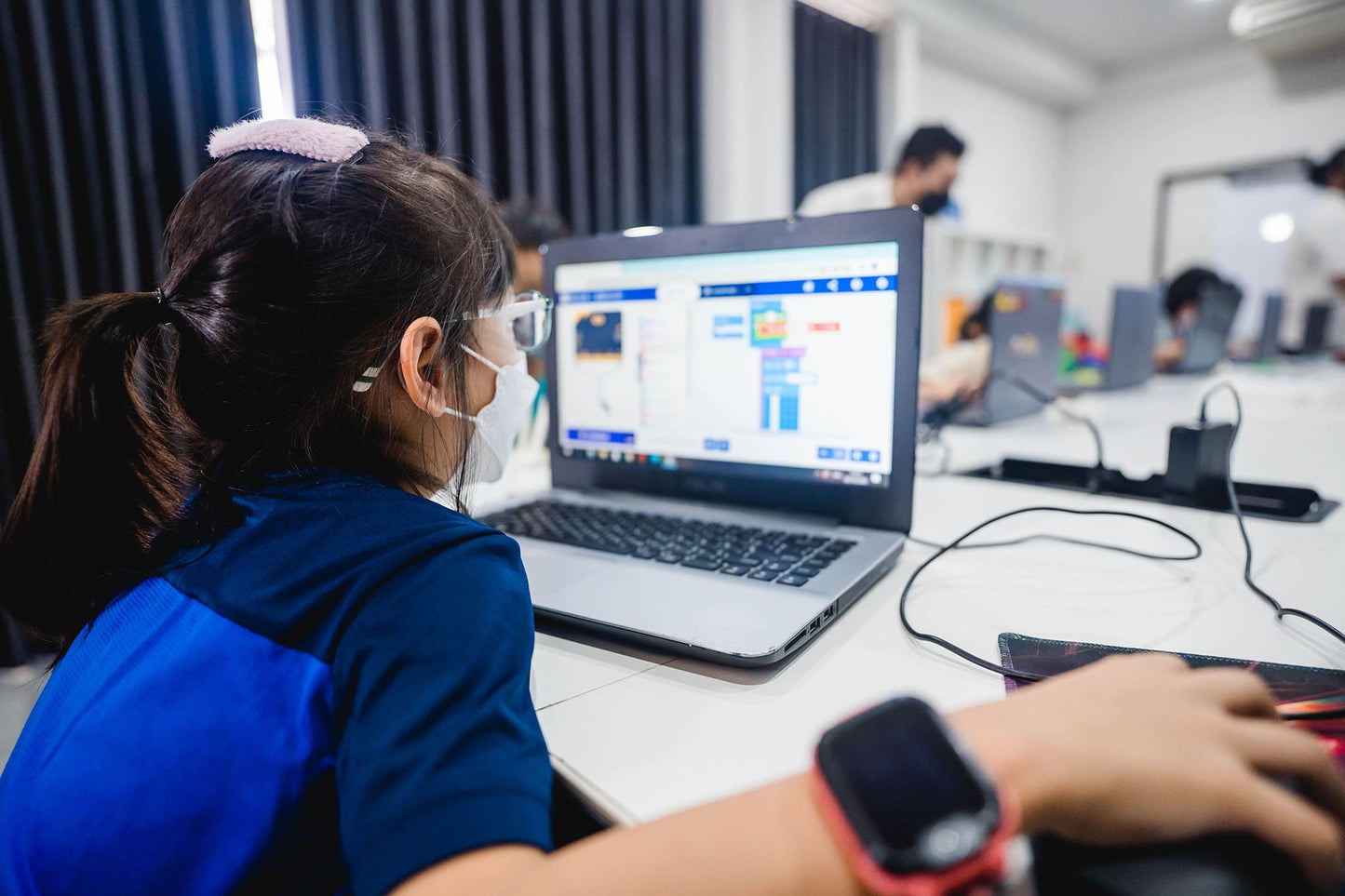 Please note that the schedule and activities are subject to change based on weather conditions and other unforeseen circumstances.
Our immersive courses are anchored in the internationally acclaimed CoolThink curriculum. This distinguished educational framework was bestowed the Seal of Alignment – Student Standard by the International Society for Technology Education (ISTE) in August 2021, a testament to its commitment to delivering world-class, quality-assured, and standards-aligned education.
Both our Junior and Senior camps offer a dynamic fusion of computational thinking, creative problem-solving, and immersive space exploration. These elements are ingeniously woven together based on the award-winning CoolThink curriculum, offering students an educational experience that's not only engaging but also enriching.
Junior Camp: Making Your Interactive Aerospace Story with Scratch
Based on the CoolThink curriculum and pedagogies, younger students will animate a series of games and narratives centered around the expansive theme of aerospace. Working in teams, they'll craft compelling narratives, design vibrant graphics, and bring their imaginative stories to life with coding.
Key Highlights:
Innovative Learning Approach; A unique blend of Scratch programming, game design, and storytelling, fostering the development of essential computational thinking skills.
Immersive Aerospace Theme; Diving headfirst into the intriguing world of aerospace, translating creative ideas into digital reality with code.
Collaborative Environment; Working alongside peers to deliver a final project as a team.
Learning Outcomes:
Understanding of foundational coding concepts, including algorithms, sequences, loops, and conditional statements.
Development of critical thinking and problem-solving skills to troubleshoot coding errors and logical issues.
Engagement in aerospace-related research, turning complex ideas into engaging Scratch simulations.
Unleashing creativity, crafting original stories and narratives for Scratch projects.
Senior Camp: Develop an App for Astronauts with App Inventor
Older students will step into the boots of an astronaut and design a custom app to tackle a real-world problem faced by space explorers, while simultaneously honing their computational thinking concepts and problem-solving practices.
Key Highlights:
Empathy and Creativity; Cultivating students' empathy and creative thinking through a user-centered approach to app development.
Space Exploration; Delving into the intriguing world of space exploration and astronauts, using code to address astronauts' challenges.
Learning Outcomes:
Understanding of fundamental coding concepts such as events, variables, sequences, and conditional statements.
Development of empathy by thinking from the users' perspective, identifying and understanding the unique challenges and needs that astronauts face.
Comprehension of the importance of testing and debugging in the mobile app development process.
Gain experience in making iterative improvements based on feedback.
Collaboration with peers to design, plan, and code an extended project.
Presentation of their mobile app solutions to their peers or instructors, effectively conveying the problem, the solution, and the functionality of the app.
Whether your child is taking their first step into programming or looking to enhance their existing skills, our winter camps are a launchpad to new coding horizons. Ignite your child's passion for space exploration and coding today, and let their creativity take flight!
Camp Details
Dates: 17–21 December 2023 & 2-6 January 2024
Time: Junior Camp 9:00am-12:00nn; Senior Camp 1:00-4:00pm
Location: AISL Harrow Hong Kong
Age Group: 8-10; 11-13 years old
Camp Type: 5 half-day camp 
Language: English 
Group Size: 25-50 students (Minimum 25 students)
Please note that students are required to bring their own laptop or tablet.
Terms and Conditions
We have a number of policies in place to assure the quality of our programmes, their administration and the safety of the children and staff who take part in them. Please take a moment to review our policies and guidelines.
Please also read through our Personal Information Collection Statement to understand how we may use your personal data.