Embark on a transformative journey this winter at the AISL Outdoor Winter Golf Camp. This unique experience is not just a camp, but rather a rite of passage for those wanting to dive deep into the world of golf. Our camp is segmented into three enthralling categories - Beginner, Champion, and Elite, each meticulously crafted to cater to different skill levels. The cherry on top? The camp takes place at the internationally acclaimed Haikou 3Miles Golf Club, a place where golfing dreams come to life.
Regular price
HK$11,500.00
Regular price
Sale price
HK$11,500.00
Unit price
per
Sale
Sold out
Address

No 368-1 New Dazhou Avenue,
Qiongshan District, Haikou.
Fees include

golf gear, as well as the provision of local transportation to and from the 3Miles Golf Club at designated locations.
Share
View full details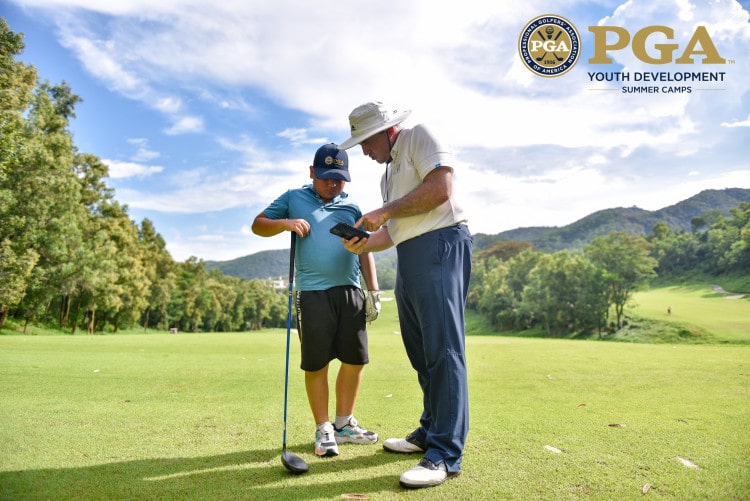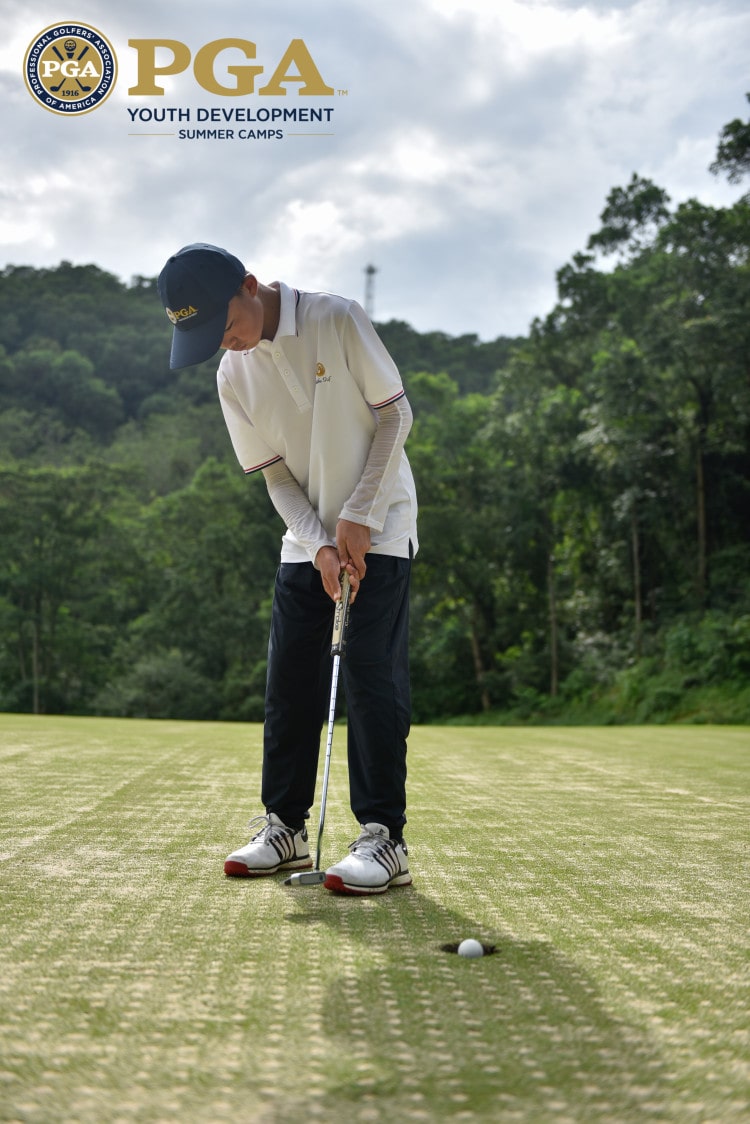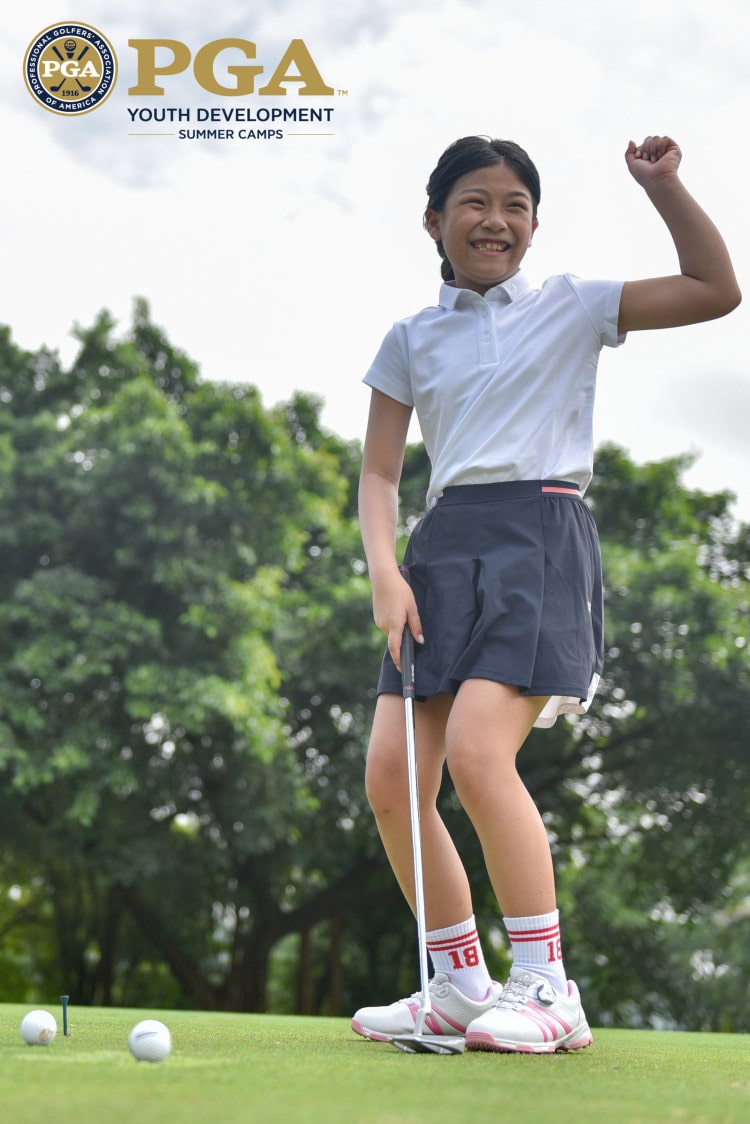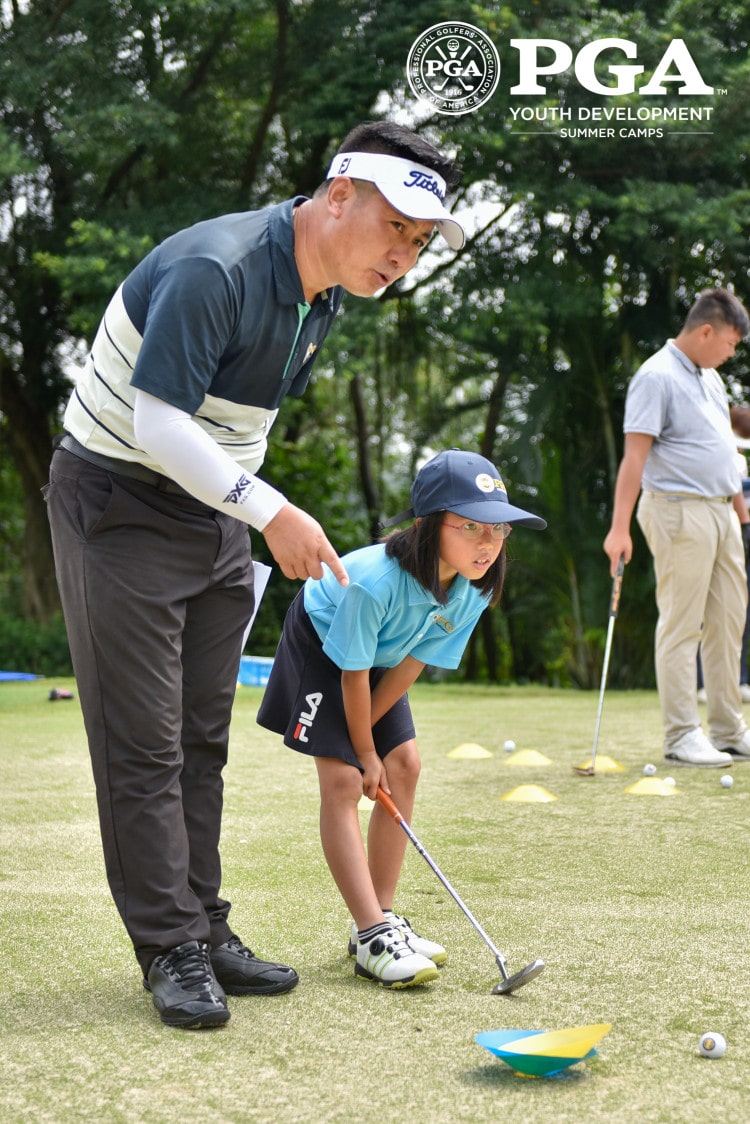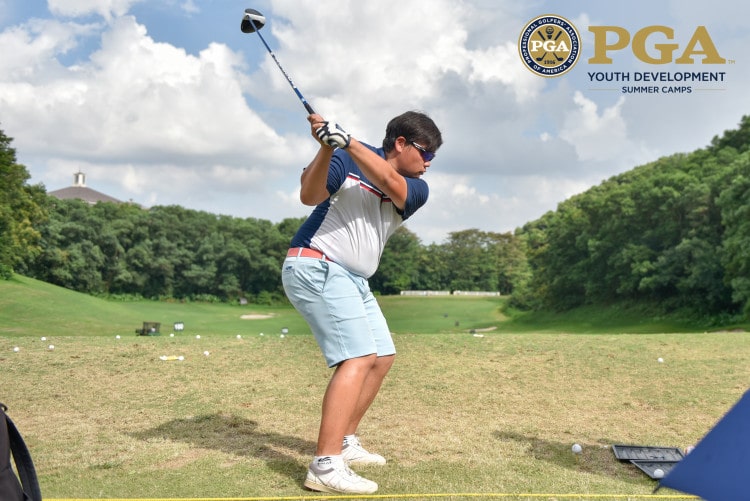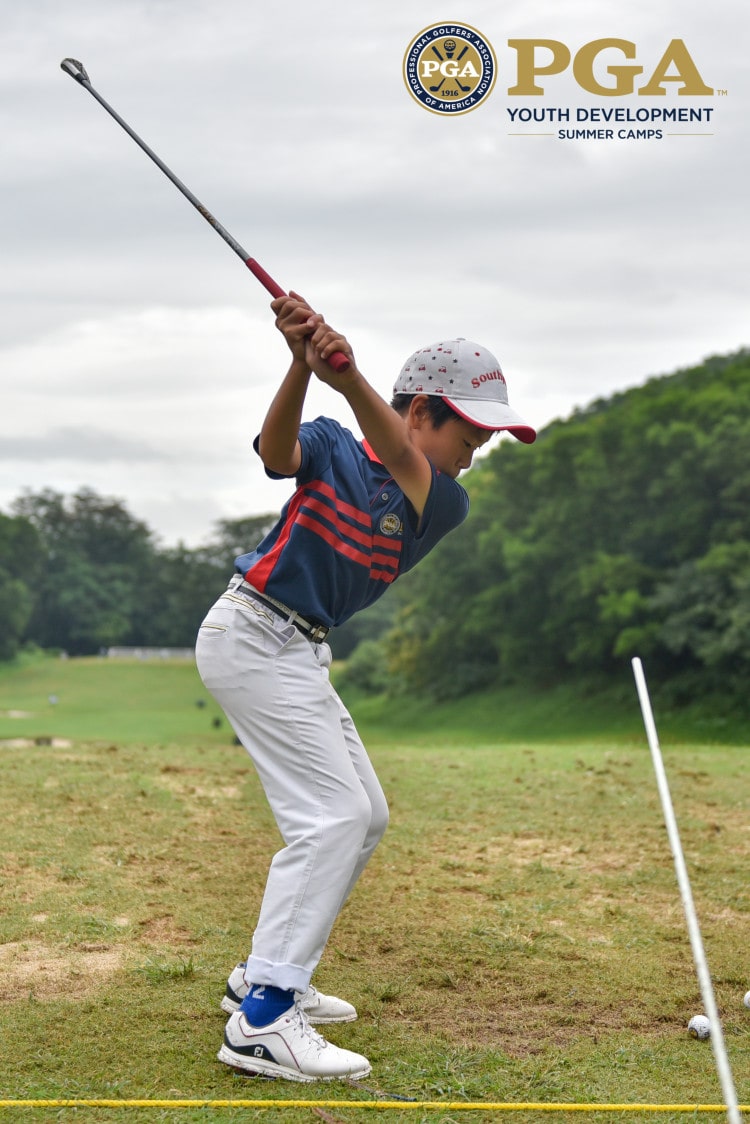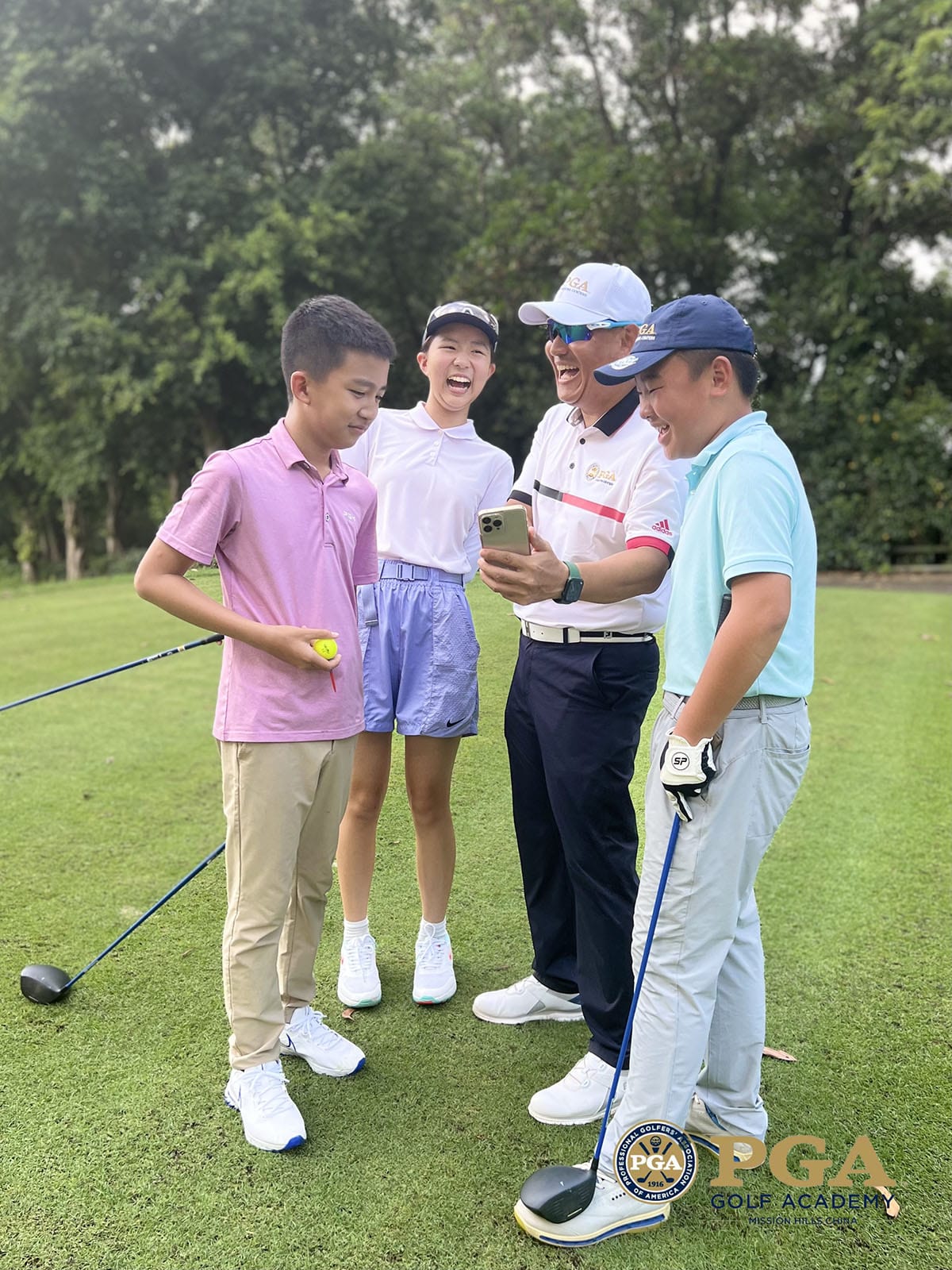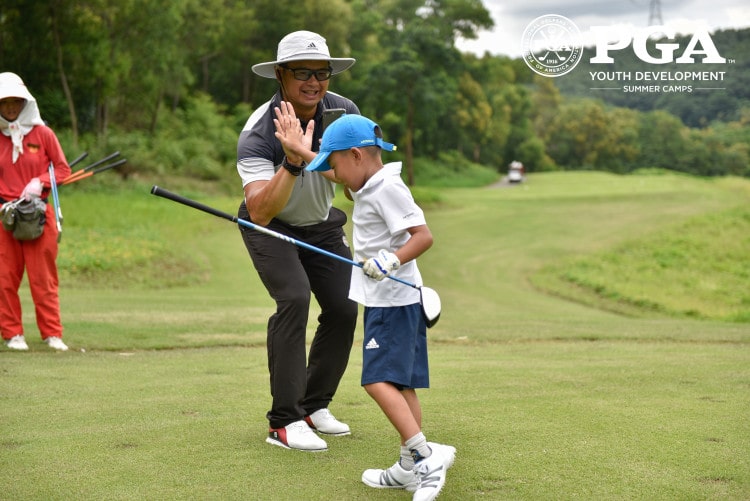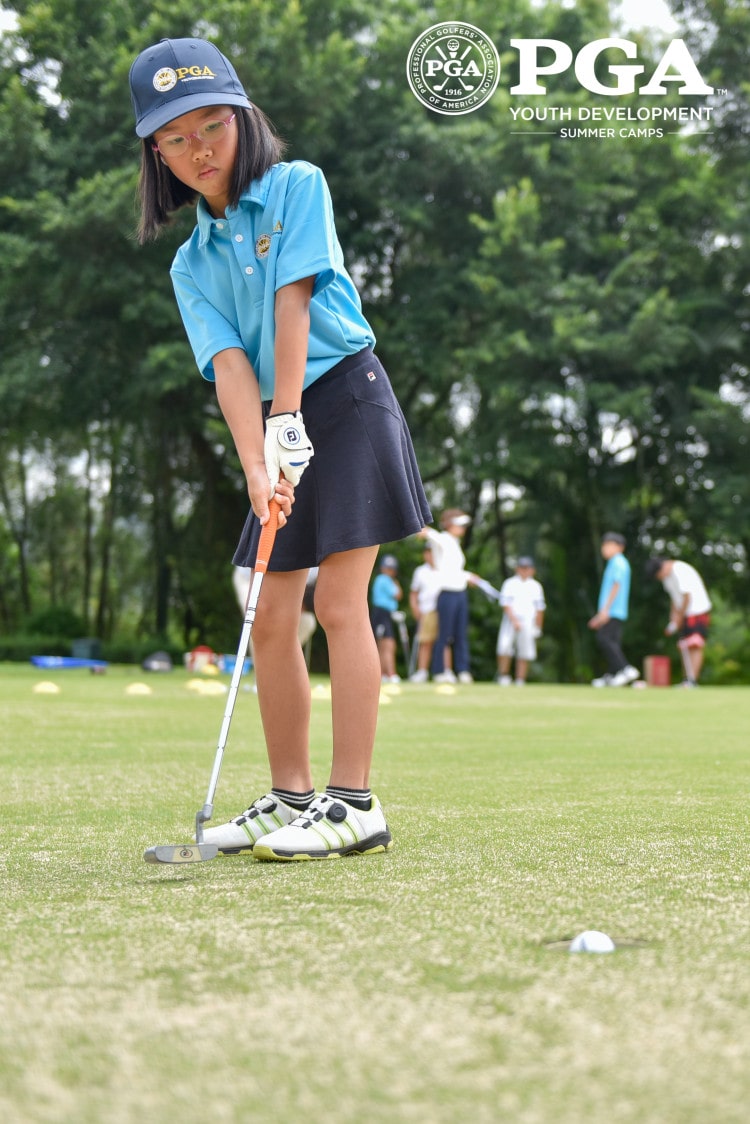 The Majestic Haikou 3Miles Golf Club
Nestled amidst the picturesque landscapes of Haikou, the 3Miles Golf Club is an internationally standard 18-hole, par 72 mountain course. This golfing haven creatively utilises the distinctive terrain, with fairways winding through uniquely shaped stone forest landscapes, natural lakes and mountain streams. With babbling brooks, drifting clouds and stunning scenery, the course offers a sublime golfing experience that is nothing short of a visual feast. The club has been the host of various prestigious national and international events, proudly demonstrating its high standards.
The club's facilities are a golfer's paradise, boasting real grass training facilities, a driving range and a par 3 training hole. The club's location offers convenience, with proximity to upscale hotels, the Meilan Airport and the East High-Speed Rail Station.
Beginner Camp
The Beginner Camp offers a thrilling gateway into the world of golf. Under the guidance of the expert golfer, Zhang Lianwei, beginners will delve into the fundamentals of golf in an engaging and interactive environment. An exclusive feature of the Beginner Camp is a half-day visit to the Mission Hills Mall, where students will partake in creative workshops. The camp also encourages a unique blend of education and creativity, as students imaginatively repurpose recycled golf balls into art and craft golf bag tags.
Learning Outcomes:
Mastery of golf fundamentals; Students will learn and practice the basic techniques of golf, including the full swing, chipping and putting.
Understanding of golf fitness; Learn the importance of physical fitness in golf, including specific exercises and routines to improve performance and prevent injury.
Familiarity with golf rules; Gain a solid understanding of golf rules, which will guide play on the course and foster respect for the game's traditions.
Insight into golf history; Enlightening students about the rich history of golf, providing a context and greater appreciation for the game.
Experience with supervised practice; Students will practice their new skills under the watchful eyes of experienced instructors, ensuring the correct application of techniques.
Proficiency in golf-specific English vocabulary; Increase students' command of English language skills, with a particular focus on golf-related vocabulary.
Champion Camp
The Champion Camp is designed for those with a basic understanding of golf who are eager to advance their skills. After an initial assessment, participants will put their skills to the test daily on the course. Our holistic training approach equips players with the tools to tackle real-world golfing challenges, offering an unparalleled golf training experience.
Learning Outcomes:
Advanced skill development; Participants will enhance their golfing abilities, including advanced techniques in full swing, putting, chipping, bunker play and the Short Game.
Application of golf rules; Deepen your understanding and practical application of golf rules, fostering fair play and respect for the game.
Mental toughness; Through our Mental Sessions, learn psychological strategies to maintain focus, manage stress and improve performance under pressure.
Golf strategy; Learn and apply strategic thinking to improve course management, shot selection and overall game performance.
Golf fitness; Gain knowledge about specific exercises and routines to enhance your golf fitness, helping to improve your game and prevent injuries.
On-Course experience; Apply learned skills and strategies in real-time during afternoon On-Course sessions, under the supervision of experienced instructors.
Final assessment; Participants will undergo a comprehensive assessment on the last day to evaluate their progress and identify areas for further improvement.
Elite Camp
The Elite Camp delivers a rigorous, personalised training regimen that addresses each player's unique needs, while also promoting team dynamics through group activities. The camp's immersive environment is meticulously designed to replicate the intensity and excitement of real competition, providing participants with an authentic tournament experience.
Learning Outcomes:
Morning Mastery; Sharpen your skills across a spectrum of techniques, from Full Swing to Bunker Play, Chipping and Pitching. Our specialised sessions are designed to fine-tune every aspect of your game, from distance control and trajectory to developing your own signature 'go-to' shot. Video analysis of your full swing will provide valuable insights to fuel your advancement.
Afternoon Application; Transform theory into practice with engaging on-course sessions. These include playing 9 holes to establish your benchmark, refining your putting and full swing techniques, and focusing on pre-shot routines and basic strategies. Navigate the challenges of difficult lies and fairway bunkers, translating your morning mastery into afternoon achievement.
Supervised Practice; Benefit from personalised feedback during intensive supervised practice sessions, embracing the opportunity to refine your skills, hone your strategies and prepare for competitive play.
Mental Fortitude; Engage in mental sessions to develop a resilient mindset that will help you maintain focus, manage stress and perform under pressure. Learn to channel the intensity of competition into a driving force for your success.
Final Assessment; The culmination of your hard work is a comprehensive final assessment on the last day, following an 18-hole play. This provides a benchmark of your progress, equips you with actionable feedback and pinpoints areas for future growth.
Camp Details
Dates: 17 – 21 December 2023 & 2-6 January 2024
Location: 3Miles Golf Club, Haikou
Age Group: 6-17 years old
Camp Type: 5-day day camp 
Language: English
Group Size: 30-100 students (Minimum 30 students)
Terms and Conditions
We have a number of policies in place to assure the quality of our programmes, their administration and the safety of the children and staff who take part in them. Please take a moment to review our policies and guidelines.
Please also read through our Personal Information Collection Statement to understand how we may use your personal data.